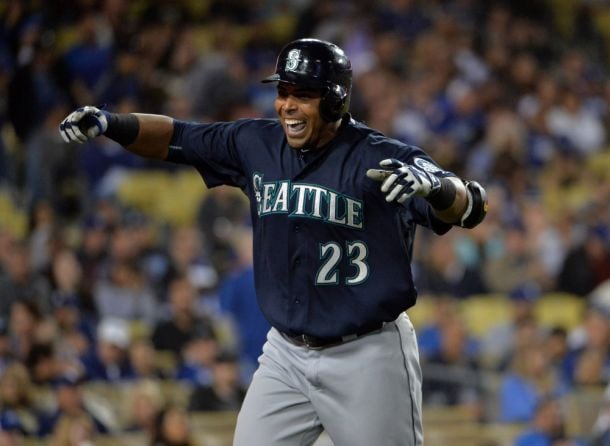 There were a lot of skeptics when the Seattle Mariners signed Nelson Cruz to that big deal during the off season. Cruz so far has proved his doubters wrong, this writer included.
Cruz didn't start the season very well for the Mariners, but he made April remember able for some Mariners fans despite the slow start by the team. He started the season 1-for-11 in the team's first four games, but ever since he has been on fire. He's played so well that he has been named the American League Player of the Month for April.
In winning the Player of the Month award, Cruz became the first Mariner to take home the award since Ichiro did so in July 2004. He led the American League in slugging percentage, extra-base hits and finished tied for first in home runs. At one point, he hit home runs in five straight games becoming the fifth Mariner to accomplish the feat.
In Cruz's first 22 games, we all saw something no other Mariners players beside Ken Griffey Jr. do. He hit 10 home runs, third-most in club history behind only Ken Griffey Jr.'s 1997 and 1998 seasons. He also batted .322 and drove in 22 runs.
Other awards announced as follows:
Pitchers of the month: Dallas Keuchel and Gerrit Cole
In 37 innings, Keuchel had a 3-0 record with a 0.73 ERA and 22 strikeouts. In Cole's 30.2 innings of work, he was 4-0 in five starts with a 1.76 ERA and 35 strikeouts.
Rookies of the month: Devon Travis and Alex Guerrero
Travis hit .325 (26-for-80) with six home runs, 19 RBI, 17 runs scored and six doubles. Guerrero hit .423 (11-for-26) with a 1.077 slugging percentage, hit five homers and drove in 13.