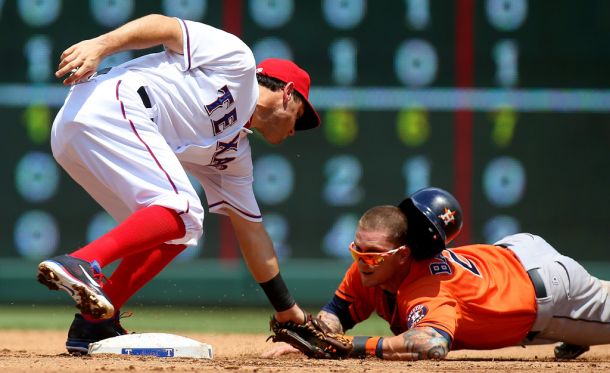 It's the most wonderful time of the year for baseball fans. This is the part of the season when everything is on the line for contending teams. For some, their playoff chances are in jeopardy; for others, it's time to claim home field advantage for the League Division Series and League Championship Series. There's plenty of great baseball happening over the final two weeks of the season. Here are the three series that you can't afford to miss.
Texas Rangers @ Houston Astros
September 25 – September 27
The battle for Texas is unreal this season, with the recently minted divisional rivalry adding to the regional one and creating some regular season magic. Only three games separate these rivals as they head into this weekend series, and both still have to fend off the Angels, who still have a 20.7 percent chance of taking one of those playoff spots. This series could very well mean the difference between a one-game playoff and a trip straight to the ALDS.
St. Louis Cardinals @ Pittsburgh Pirates
September 28 – September 30
With all due respect to the other divisional races that we've been talking up, the National League Central is clearly the most exciting division in baseball right now. The Chicago Cubs, Pittsburgh Pirates, and St. Louis Cardinals are all surefire playoff teams, but it's not yet decided who will play in the Wild Card game, who will host it, and who will head straight to the NLCS. When the first-place St. Louis Cardinals visit the second-place Pittsburgh Pirates for three games, some of those questions could get cleared up.
Washington Nationals @ New York Mets
October 2 – October 4
The Nationals are holding onto their playoff chances by a thread, and they'll likely need a sweep of the Mets by the time this series rolls around – if they're even still in it at all. But the Mets made history in 2007 and repeated it in 2008 by collapsing late in the season, so they're always a team to watch carefully. If the Nationals aren't eliminated by the time they come to Queens, this will be by far the best end-of-season series in baseball; and even if they are, the Mets are likely to still be dueling with Los Angeles for home field in the NLDS. Either way, there's a reason to watch.