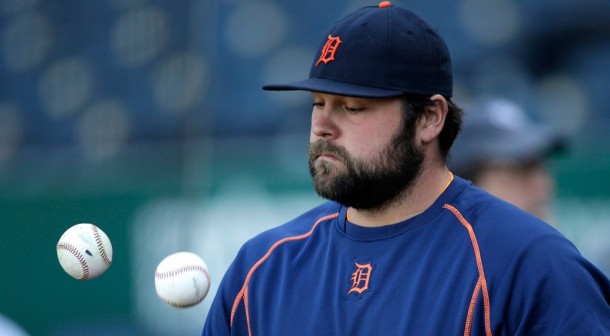 The Cleveland Indians have agreed to terms on a minor-league deal with veteran right-hander Joba Chamberlain, according to a club announcement on Tuesday morning.
It is said that he is expected to get a Major League invite to spring training.
Chamberlain, who is a nine-year veteran, was the 41st overall pick dating back to 2006. He spent seven of them with the New York Yankees, serving primarily as a setup man for closer Mariano Rivera.
Prior to moving his duties to the bullpen, Chamberlain was a starter which is what he aimed to be at the big league level which started when me made his major league debut back in 2007.
As a starter, Chamberlain was looked upon with high expectations which seemed to work until the 2009 season, which was the last of his great performances before needing to undergo Tommy John surgery and has not been quite the same ever since. His failures ultimately started when the club made the playoffs where he was moved to the bullpen to try something new.
That would be when he found a new home in the back of the bullpen, which included one World Series apperances where he had some success while having posted an ERA of 3.00.
That would be enough to move him there permanantely come 2010. Chamberlain enjoyed several smooth seasons in New York but struggled as his contract was nearing an end.
In 2013, the Detroit Tigers went out to boost their bullpen when they agreed to terms on a deal with the now 30-year old right-hander. He started off on the rough side after a devestatting injury where he tore a ligament in his throwing elbow.
Since then, Chamberlain has never been able to find the stuff he once had, which caused him to be bounced around several times. Joba is a two-time world series winner after getting a ring at the conclusion of 2015's postseason play as he was a member of the Kansas City Royals for just six games after getting signed with just one week left of regular season ball.
Before that, he was with the Toronto Blue Jays organization where he spent time at the club's Triple-A affiliate in Buffalo which came as a result of his release from the Tigers in 2014. While with the Royals, he did not appear in a postseason game and posted a 7.94 ERA.
Should Chamberlain make the cut, he will join a team with a back end full of talent, mostly right handers but a strong and capable group of young guys who have been big parts of wins in the past.
Chamberlain looks to prove who he is and what he is capable of in the new season where he looks to stay healthy for a full season and put on a much better performance as a member of the Indians.