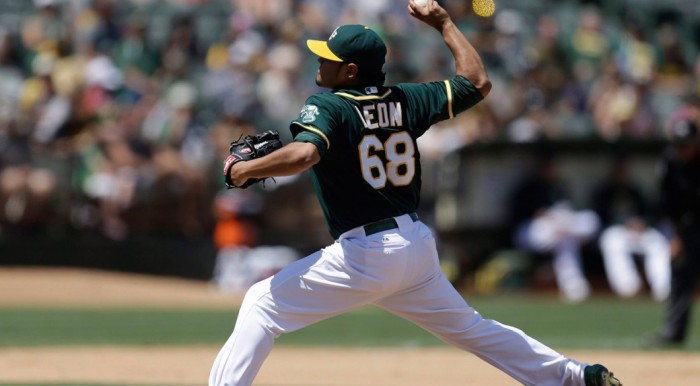 The Toronto Blue Jays have acquired RHP Arnold Leon from the Oakland Athletics in exchange for cash considerations or a PTBNL, as according to a club announcement on Tuesday afternoon.
It is said that the 27 year old will have a chance to make the big league team out of spring training where he would recieive the league minumum if done so successfully.
The transaction comes as another boost for the bullpen where he will fulfill a relief spot as per the decision of manager John Gibbons. Should he be with the team on opening day, he will help with the club's performance while racking up more playing time.
Injury limited innings pitched
Leon spent the 2015 season with the Athletics Triple-A affilliate in Nashville where he posted a 4.39 ERA in 19 relief appearances; mostly in September as he battled injuries which kept him off the mound for a long period of time. Though he did pitch extensively in relief, he started six games over that time where he struck out 55 hitters while posting a 2.95 ERA in 58 total innings pitched.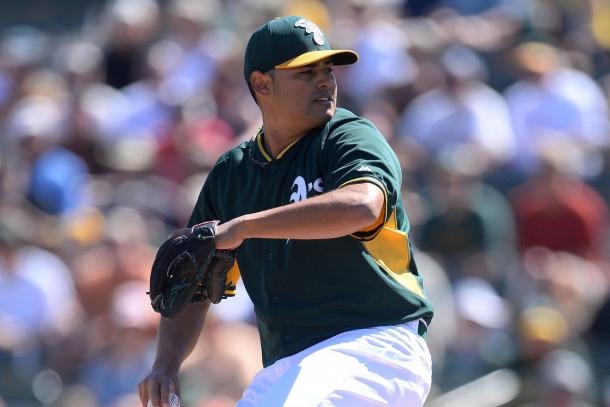 Oakland designated him for assignment on December 28 following the signing of free agent RHP Henderson Alvarez to a one-year, $1.6 million deal after being non-tendered by the Miami Marlins.
During his time at the big league stage, Leon pitched in 26.2 innings where he walked nine and struck out 19 while holding the same ERA.
Leon adds another strong righty to the Toronto bullpen where brings along his many capabilities alongside a 91.7 mph fastball which he can and will use onn a frequent basis.
Athletics staff for 2016
He will join RHP's Roberto Osuna and Aaron Sanchez with a slight chance of Jesse Chavez joining as well. The left-handers on the staff will include Brett Cecil and Aaron Loup. Gibbons considers Loup to be a bounce back candidate for 2016 as he struggled tremendously this past season, forcing his exit to Triple-A Buffalo where he ended with the Bisons.
Looking at the veteran side of things, RHP Steve Delabar will be back while another righty, Roberto Hernandez, joins the club after signing a minor league deal with the club back on December 18. In the past, the Blue Jays have carried eight relievers which was attempted for a short period of time throughout 2015, however, most teams stick with a limit of seven.
Given this transaction, Toronto stands with a single spot left on the 40-man roster and there is a possibility the team could look to add an outfielder to the mix which would top it off perfectly.