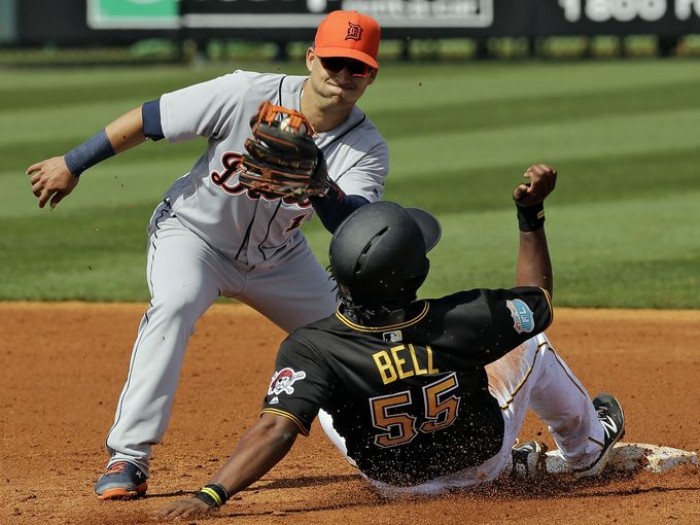 BRADENTON, Florida -- With a quick 4-0 lead in the top of the first inning, the Detroit Tigers cruised to a 10-3 victory over the Pittsburgh Pirates at McKechnie Field. Believe it or not, Jim Harbaugh, the head coach for the University of Michigan football team, coached first base in the Old English D.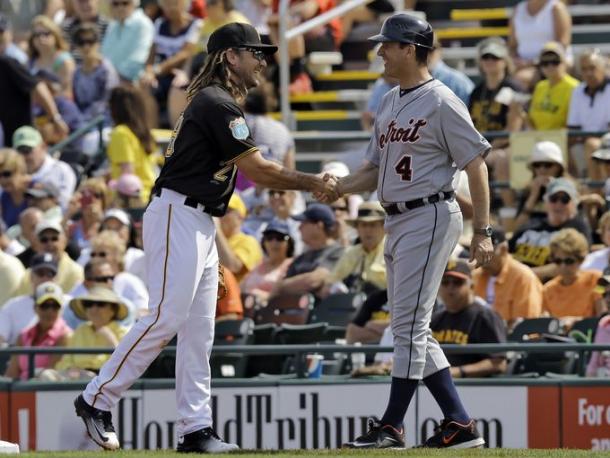 Shortstop Jose Iglesias got the party started for the Tigers with an RBI double to score Wynton Bernard and Nick Castellanos followed it up with an RBI single of his own to take a 2-0 lead. After Castellanos scored on an error, Jarrod Saltalamacchia doubled to left field, which gave the Tigers a 4-0 edge as Tyler Collins scored on the play.
Right-handed starting pitcher Buck Farmer gave up one run on one hit and two walks across 2.0 innings of work for Detroit. Meanwhile, Jeff Locke toed the slab to start the game for Pittsburgh and gave up four runs on four hits and a walk, while only making it 1.1 innings.
Saltalamacchia dropped a four-bagger to right field in the sixth and JaCoby Jones hit a two-run homer to help Detroit extend the lead to 10-1 by the eighth inning.
The Pirates finally scored a second run as Gift Ngoepe drew a gift, which allowed him to advance to first base and Ed Easley to score. Adam Frazier achieved a walk to score Juan Diaz and make it a seven run deficit, but that was all the Pirates would get on Wednesday.
Adam Ravenelle gave up the two runs in the ninth inning to the Pirates, but Gabe Hemmer, 25, came in relief and sealed the deal.
Farmer got the win for Detroit, while Locke took the loss in the lopsided event between the two parties.
Up Next
The Tigers will head to Lake Buena Vista, Florida at Champion Stadium to play the Atlanta Braves. Daniel Norris, a left-hander, will toe the slab for Detroit and will be opposed by Sean Newcomb, who is also a lefty, at 1:05 PM ET. The Pirates will stick around in Bradenton for a showdown against the Toronto Blue Jays.