 LAKELAND, Florida -- With one swing of the bat, the Detroit Tigers defeated the New York Yankees, 3-0. Detroit tallied just two hits, but one went for a home run at Joker Marchart Stadium.
After Anthony Gose was hit by a pitch and Ian Kinsler took a free pass for the Tigers (3-2), Miguel Cabrera clubbed a three-run homer to right center field for a 3-0 lead in the bottom of the third inning off of Vinnie Pestano. A leaping catch was made by Jose Iglesias in the top half of the third inning to rob Didi Gregorius of a single.
In three games this spring, Cabrera is 2-for-3 with one home run, four RBI and three walks. Victor Martinez, 37, has shown much more power this spring, going 4-for-9 with two home runs and four RBI.
With Cameron Maybin out 4-6 weeks with a non-displaced hairline fracture in his left wrist, Gose started in center field and Derek Hill, 20, took the backup role at that position.
The only other hit was by Detroit was double late in the game off the bat from third baseman Bryan Holaday. The third baseman and catcher finished 1-for-1 after relieving Nick Castellanos of his duties.
Pestano followed starter Bryan Mitchell, who struck out two hitters and gave up one walk across 2.0 innings. After Pestano, Kirby Yates, James Kaprielian and Luis Cessa pitched five combined scoreless innings of baseball.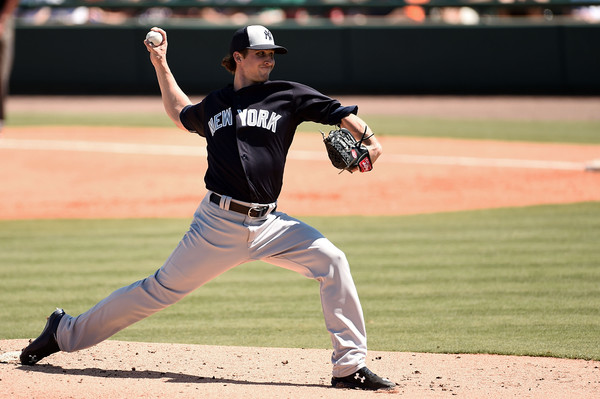 As a matter of fact, Cessa was traded from the Tigers with Chad Green to the Yankees in exchange for reliever Justin Wilson. Cessa was originally signed as a shortstop with the New York Mets, but he moved to the mound after two horrible seasons at the dish in the Dominican Summer League. He has a chance to be a fifth starter or a long inning reliever at Yankee Stadium.
In his first start of the season, veteran right-hander Justin Verlander went 2.0 innings and gave up one hit and one walk, while striking out one hitter.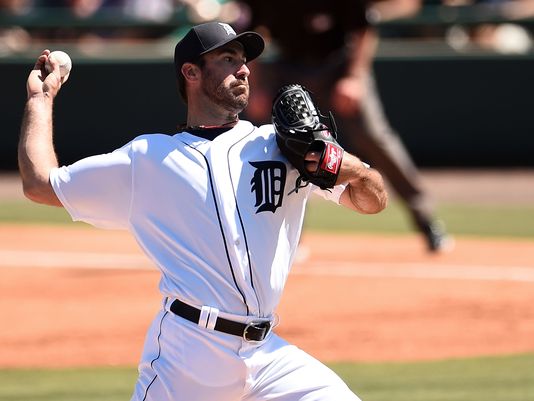 "I was a little inconsistent with the slider," Verlander said. "I threw a couple of flat ones. But that is typically the last pitch I throw in the spring. I just started throwing it last week."
Dallas Britton, however, got the win as he completed a perfect inning of baseball and Cabrera followed with the home run to give the Tigers the lead they never lost.
"I thought it was a good first outing for Verlander," Tigers manager Brad Ausmus said. "He used all of his pitches and got his work in. His fastball had a little life inside, he jammed a few guys."
Angel Nesbitt, Kyle Ryan, Logan Kensing, Joe Jimenez and Warwick Saupold pitched the rest of the way to finish the game for Detroit.
Jimenez was signed by the Tigers as a non-drafted free agent out of the Puerto Rico Baseball Academy in 2013. The 6-foot-3, 220 pound relief pitcher's fastball ranges from 94-99 miles per hour and Jimenez's slider is outstanding with two strikes. The 21-year-old should compete with Bruce Rondon for the closer slot after Francisco Rodriguez moves on from the Tigers.
The Yankees (1-2) picked up six hits and even advanced a few into scoring position, but the team was never able to get a run on Friday afternoon. Gregorius, the starting shortstop for the Yankees, went 1-for-2 with a walk.
Justin Upton went 0-for-2 with two strikeouts against the Yankees and is now 0-for-6 in three spring training games this spring.
Up Next
The Tigers will send right-handed pitcher Jordan Zimmermann to make his debut in the Old English D against Stephen Strausburg and the Washington Nationals at Space Cast Stadium in Viera, Florida on Saturday at 1:05 PM ET. On the same date and at the same time, the Yankees will battle with the rival Boston Red Sox.