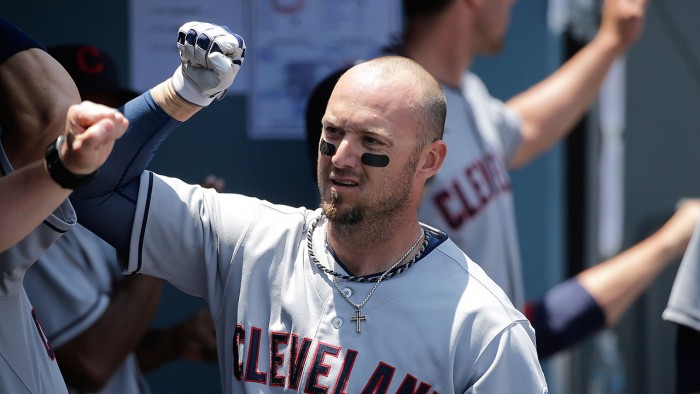 The Colorado Rockies have agreed to terms on a minor league deal with veteran outfielder Ryan Raburn, according to a report from Jon Heyman of MLB Network on Friday afternoon.
The report states that the 34-year-old will receive an invite to major league spring training where he will have the opportunity to fight for a starting spot in the outfield.
As Heyman notes, Raburn can make a total of $1.5 million if he is with the big league club by Opening Day while an opt-out date is included in his contract for March 28 which he has the ability to request.
The news comes as the result of him parting ways with the Cleveland Indians back in November after they declined his $3 millon option for the 2016 season.
It is expected that Raburn will be in camp with the club tomorrow at Salt River Fields in Talking Stick, Arizona where he will undergo a physical. That will then be followed up by a team announcement to confirm the transaction.
Raburn came up with the Detroit Tigers back in 2004 after being drafted by the club in the fifth round of the 2001 amateur draft. He later signed in June of that season.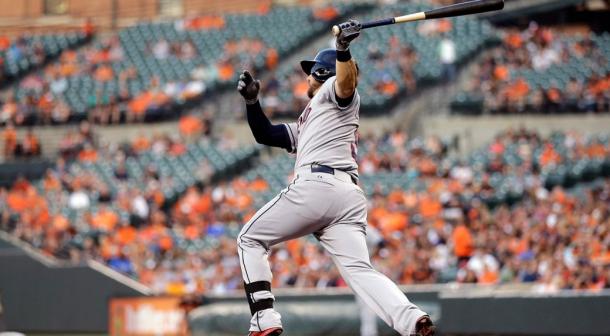 Could Raburn be the help Colorado needs in order to win?
Raburn has spent the past two seasons with the Cleveland Indians after joining the club on similar terms back in January of 2013. He has played in the American League for the entirety of his big league career and is the last big name free agent left on the market to sign ahead of regular season play.
Looking at how he faired the past season, Raburn finished with a slash line of .301/.393/.543 to go alongside eight home runs and 29 RBI's in a total of 82 games played and 201 plate appearances. Moving to Denver, there is definitely potential that he will get more playing time as he will look to battle fellow teammates Brandon Barnes and Gerardo Parra for the next three weeks before manager Dale Weiss makes his final decisions as to who stays up and who goes down with April right around the corner with just three weeks left to go.
Should everything go smoothly in the morning, Raburn could be active and ready to play ahead of tomorrow's game when the Rockies host the San Diego Padres at 3:10 PM ET.