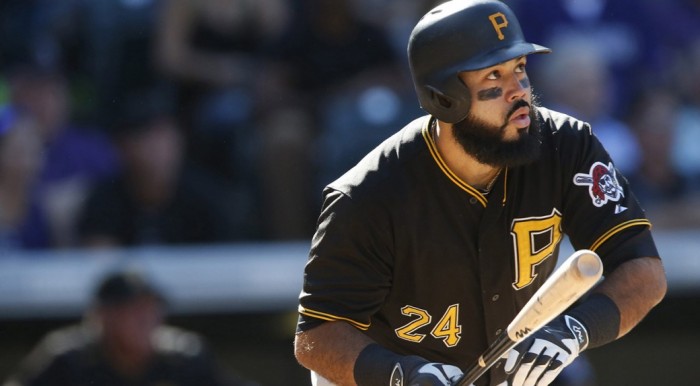 The Baltimore Orioles have agreed to terms on a one-year deal with free agent infielder Pedro Alvarez, according to a report from Ken Rosenthal of Fox Sports on Monday evening.
Dennis Lin of the San Diego Union-Tribune was first to report that the two sides had reached an agreement pending the approval of a physical examination.
Spring Training Invite Forthcoming
It is said that the 29-year-old will receive an invite to major league spring training where he will have the opportunity to fight for a starting spot in the outfield given a recent transition he has been working on.
According to a report from Joel Sherman of the New York Post, Alvarez will earn a total of $5.75MM if he makes the club out of spring camp to go alongside an additional $1.25MM in performance bonuses.
Rich Dubroff of CSNmidatlantic.com notes that the incentives are connected to plate appearances as he can take home $200K upon reaching 350, 400, 450, and 550 turns at bat, and an additional $250K if he gets to 600.
Baltimore Needs A Bat Like Alvarez
Baltimore has been all over Alvarez this offseason given the need for another power bat which has been sought elsewhere. Eyes turned to Ohio where Jay Bruce remains with the Cincinnati Reds after a trade to the Toronto Blue Jays reportedly fell apart due to one player's medical records. This likely has him slated to take the DH spot while Mark Trumbo gets pushed into right field as the everyday starter alongside Adam Jones and likely Nolan Reimold.
Alvarez came up with the Pittsburgh Pirates back in 2010 after having been drafted by the club in the first round (2nd overall) in the 2008 amateur draft. He later signed in September of that season.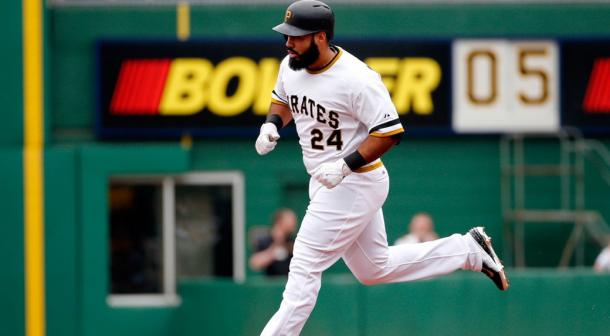 Could 2016 See Alvarez Rebound After Being Held Back By Struggles?
Adding Alvarez to the ball club brings in a man capable of taking over shifts at multiple positions in the infield corners as well as right field, where he has been practicing over the course of the offseason. Based on how he performs throughout the spring, he could wind up at the top of the starting lineup, where he has found himself before in the past.
In 2015, Alvarez finished with a slash line of .243/.318/.469 to go alongside 27 home runs and 77 RBI's in 491 plate appearances over 150 games played. Moving to Charm City, he will look forward to getting back to full health and could be a key player should he make the cut. His bat could be one that features as the Orioles look to play October ball for the first time since 2014.
Alvarez arrived at Ed Smith Stadium in Sarasota, Florida on Tuesday morning where a club announcement was made. He could very well be suited up when the club hits the road for Wednesday afternoon's game against the Philadelphia Phillies at 1:05 PM ET with RHP Yovani Gallardo set to take the bump against RHP Jeremy Hellickson.