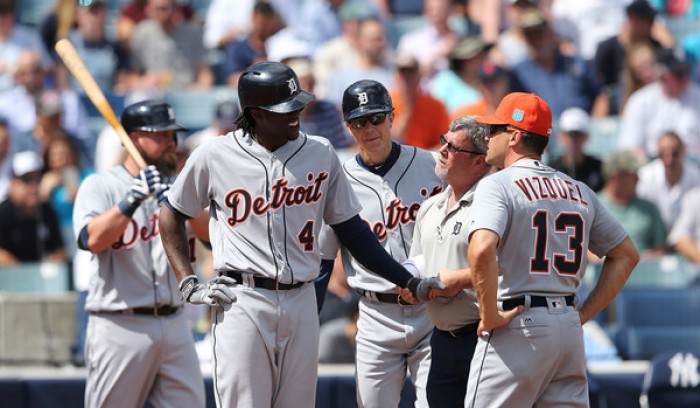 Detroit Tigers outfielder Cameron Maybin will move his minor league rehab assignment on his wrist to Triple-A Toledo on Tuesday, according to Jason Beck of MLB.com.
Maybin, who was slated to spit time in center field with Anthony Gose, was placed on the 15-day disabled list on April 3, 2016 retroactive to March 25, 2015 with a hairline fracture in his right wrist. The speedster was traded from the Atlanta Braves to the Tigers this winter.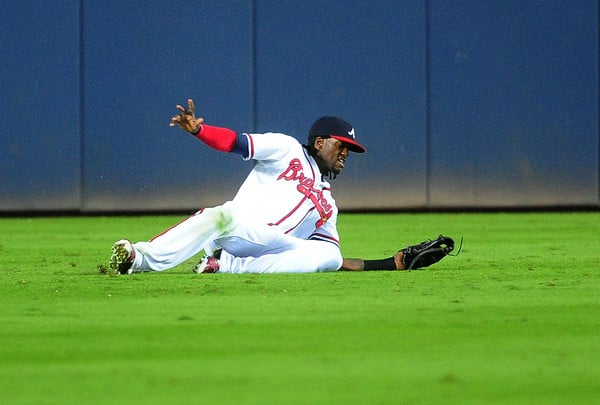 During four rehab games with High-A Lakeland, Maybin went 3-for-13 with two doubles and two walks. Maybin should jump right back into a role with Gose, which is currently occupied by Tyler Collins.
Barring any setbacks, the outfielder should be cleared and on the active roster sometime later this week.
Along with Maybin, right-handed reliever Alex Wilson will head to play with Triple-A Toledo.
Meanwhile, lefty reliever Blaine Hardy threw an inning for High-A Lakeland on Saturday as he is coming back from a left shoulder impingement.
Last, but not least, left-handed starting pitcher Daniel Norris threw 40 pitches across two innings during his first rehab start for High-A Lakeland. Norris is on the disabled list with a left lumbar spine fracture. In his next start for the Flying Tigers, Norris will toss 55 pitches.
The Tigers outfield, once Maybin returns, will consist of Justin Upton, Anthony Gose, J.D. Martinez, Maybin and Mike Aviles, who can play all the outfield positions along with third base, shortstop and second base. Collins will probably get sent down to Triple-A to open an outfield spot for Maybin.
The 10 overall pick in the 2005 MLB Draft, Maybin, hit .267 with 10 home runs and 59 RBI with the Braves in 2015. The right-handed hitter swiped 23 bases and played outstanding on the defensive end.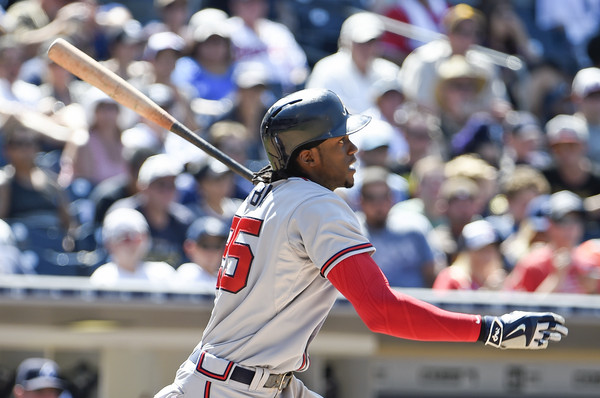 Maybin will look to make a serious impact for the Tigers after being traded to the Motor City this winter.