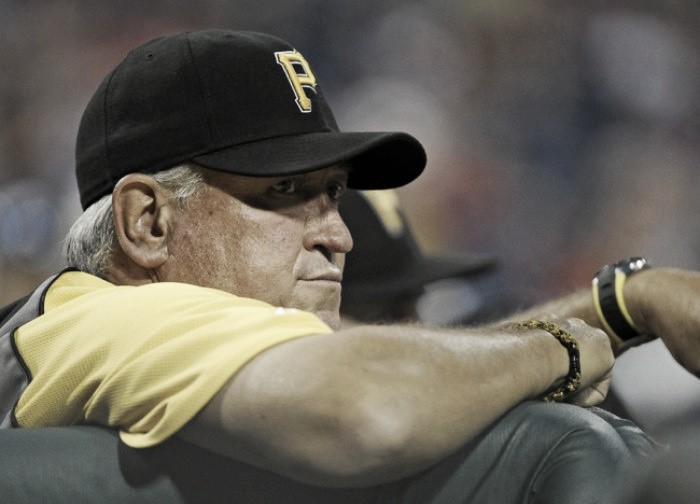 The Pittsburgh Pirates set out to start better in April than they have in past years coming in to 2016. Pittsburgh is at the .500 mark through fourteen games so far this year. The Pirates have been better than past years so far but not by much.
The problem for the Pirates is that .500 is not going to keep pace with a team like the Chicago Cubs. Let's take a look at the good and the bad so far for Pittsburgh.
Team batting
Overall, the Pirates offense has been good when it comes to getting on base. Pittsburgh has a team average of .296 that ranks number one in all of baseball. John Jaso has been getting on base at an incredible rate. He currently owns an on-base percentage of .417 which is in the top 20 in the league.
In fact, the Pirates also have a couple more guys getting on base at league best ranks. Gregory Polanco is third in the majors in Bases on Balls and has a .443 OBP that places him in the top ten in the league in that category.
Francisco Cervelli has also been getting on at a high rate. He currently holds a .453 OBP which ranks in the top five in the entire league. Starling Marte has also been fantastic thus far, hitting .333 with an OPS of .927.
The new plan the Pirates have instilled of getting guys on base and playing station to station is working, but don't let this offense fool you.
Situational hitting
This is where the bad comes into play and is a variable that has held Pittsburgh back so far in 2016. The Pirates leave men on base far too often, with ten more runners left on base Tuesday night in San Diego.
Pittsburgh's offense needs to start coming through in the big moments and that starts with Andrew McCutchen. McCutchen is off to a better start than last year, but he is still not himself. Last year it seemed to be more of a minor injury that even Cutch himself did not want to admit. He started off in early April with a .188 batting average. His .250 batting average is better than last year but he's capable of hitting .300 or better. When McCutchen hits, the whole offense hits because he is the heart and soul of it.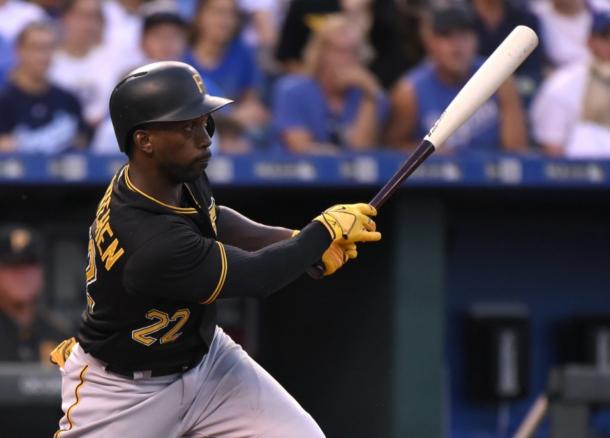 Pitching
The Pirates are seventeenth in the major leagues in pitching with a team ERA of 4.13. This is another part of 2016 that falls under the bad for Pittsburgh. Both ends of the pitching need to come through for Pittsburgh. It is not just starting pitching or the bullpen, it's both. Middle relief has been particularly bad for the Pirates thus far. Kyle Lobstein holds an ERA of 7.00 with two home runs allowed already in just nine innings of work.
Arquimedes Caminero can be deadly with his fastball but he's struggled with locating as of late. He has also given up two home runs and has a similar ERA to Lobstein of 6.75 through eight innings of work this year. Just two of Pittsburgh's starters have an ERA below 4.00. Those pitchers are Jeff Locke and Jon Niese.
No one would have believed before the season that Niese and Locke would have better ERA's than guys like Francisco Liriano and Gerrit Cole. However, after fourteen games that has been the case.
Takeaways
So far it is evident the Pirates could be underperforming a little bit. The Pirates will figure it out, especially guys like their star Andrew McCutchen. Improved play will come as the season wares on. The Pirates will also be getting some help soon as Jung-Ho Kang has started a rehab assignment with AAA-Indianapolis and is on the comeback trail. Kang had 15 homers and 58 runs batted in last year in just 126 games so the Pirates will get some power and run production back so long as Kang returns healthy.
Play from Cole and Liriano will need to get better sooner rather than later which will propel Pittsburgh as well. Those two, especially the younger Cole, are both ace material and they have to start pitching like it. This is the fun part of a 162 game schedule as the season progresses.
New storylines emerge and guys like Cole and Liriano look for bounce back starts. Liriano had a great first outing against St. Louis, but his last two are not starts of his caliber. Cole had a solid performance in his second outing against the Detroit Tigers after a brutal first outing in Cincinnati. Cole's first outing lasted just 4.2 innings and he surrendered three runs in those 4.2 frames. Although he took a loss, he had a solid bounceback outing against the Tigers. That outing lasted six innings with five stirkeouts and two earned runs allowed.
The Pirates have been okay, to be kind, to start the 2016 season. Some guys are underperforming to their standards right now, but that's part of the ebbs and flows of the 162 game grind. They will find ways to score more runs and figure this out.