 The Chicago Cubs come into this series against the Milwaukee Brewers off of a successful seven game road trip that saw them go 5-2. The Cubs took two out of the three games against the St Louis Cardinals and three out of the four games against the Cincinnati Reds.
Chicago went from spending six weeks in Arizona for Spring Training to Anaheim to start the 2016 Season, then the Cubs went back to Arizona to play the Arizona Diamondbacks at Chase Field in a four game stand and then the Cubs made their way back home to Wrigley Field to open the 2016 season on April 11.
Shutting down Braun
Joe Maddon and his Cubs team will have to find a way to shut down Milwaukee's slugger, Ryan Braun. Braun currently ranks atop the charts in the National League in RBI's, and he has a career .339 average against the Chicago Cubs throughout his career. The 32-year-old has hit .356 at the Friendly Confines of Wrigley Field with nine home runs and 47 RBI's in 58 games there.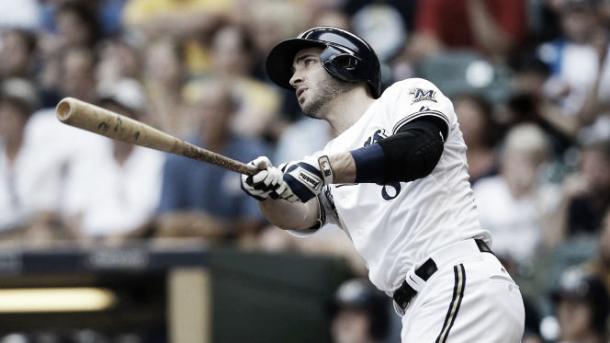 Chicago's offense a force to be reckoned with
Cubs first baseman Anthony Rizzo hit his seventh and eighth homerun on the year in the series finale on Sunday against the Reds, the two homeruns brought Rizzo to his 109th homerun in a Cubs uniform. With the two home runs on Sunday he now holds sole possession of 18th place on the Cubs all-time home run list, Leon Durham sit ahead of Rizzo with 138.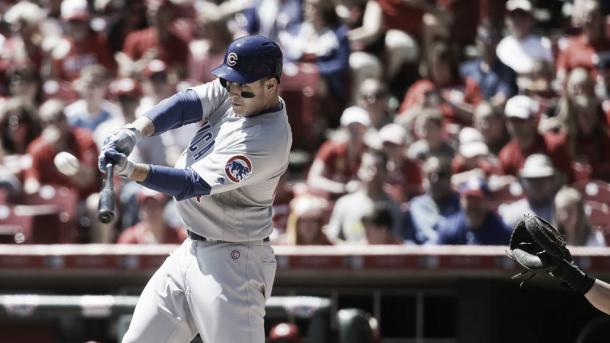 Cubs second baseman Ben Zobrist and Dexter Fowler will most likely find their way back into the team's starting lineup for Tuesday's game, both had an off day on Sunday. Fowler, the Cubs leadoff man, is among the NL leaders in on-base percentage and batting average.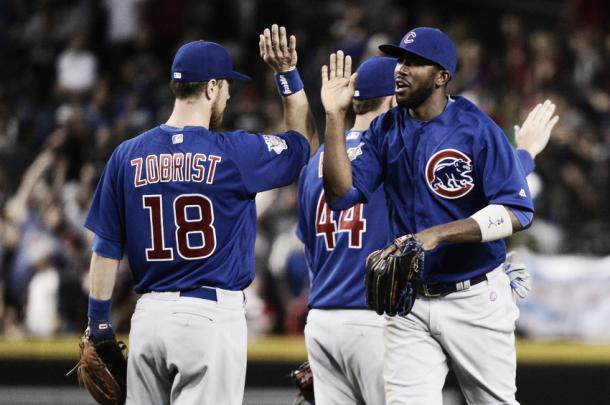 Game one preview
Cubs starter Kyle Hendricks
The Cubs begin the series against Milwaukee on Tuesday where they will send their starter Kyle Hendricks to the mound to take on Milwaukee's Jimmy Nelson. Hendricks who is 4-1 with a 1.45 ERA against the Brewers in his career, setting down 30 and walking only five batters over 37 1/3 innings pitched. He comes into this game off a loss to St. Louis in his last start, a start in which he only lasted 5 2/3 innings, the shortest outing by any Cubs starter this season.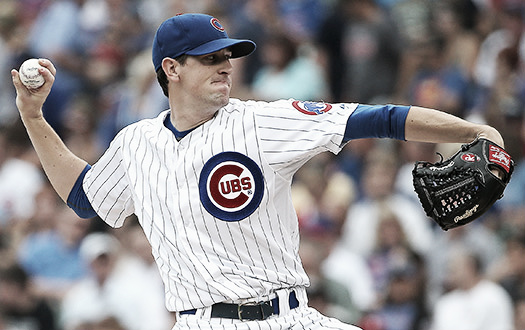 Brewers starter Jimmy Nelson
Milwaukee's starting pitcher Jimmy Nelson comes into Tuesday's game against the Cubs with a 0-3 record with a 3.60 ERA in seven games in his career against Chicago. The last time Nelson pitched, the right hander allowed four runs on ten hits throughout 6 2/3 innings against the Minnesota Twins.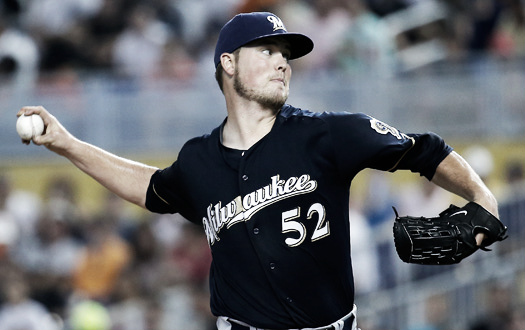 Game two preview
Cubs starter Jake Arrieta
Jake Arrieta is coming into Wednesday's game off of a no hit performance against the Cincinnati Reds on Saturday April 23rd. The no hitter is the second for the 30-year-old in his last 11 starts with the Cubs. Both of his no hitters have come on the road, last year in Los Angeles and now this year in Cincinnati. Will the 2015 NL CY Young winner throw another?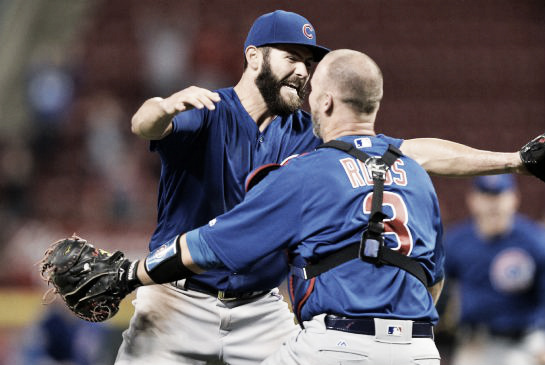 Brewers starter Tyler Jungmann
Tyler Jungmann's 2016 season hasn't gone all too well thus far, currently the Brewers pitcher owns an 8.47 ERA; second highest in Major League Baseball. He's made it known that he has been struggling with his rhythm and his delivery this season, so how do you fix it? Fixing something of that nature is possible but it's much difficult given the fact that Jungmann stands at 6'6" and throws across his body.
Game three preview
Cubs starter Jon Lester
Jon Lester comes into Thursday's series finale against the Brewers off a win in his last outing in Cincinnati. Thus far in this short season, Lester has posted quality starts in his first four outings for the second time in his entire career. Lester will be looking to capture his first win at home in 2016 in two starts. Lester currently has a sub-par ERA which sits at 1.98.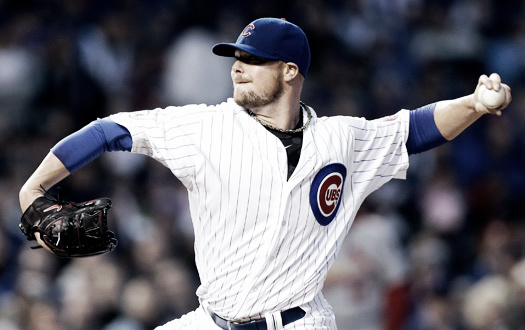 Brewers starter Zach Davies
Last season, the Brewers pitcher had a 3.71 ERA through six starts, however he has struggled as of late in his first two outings of 2016 pitching in place of injured pitcher Matt Garza. In his only career start at Wrigley Field which came last season, he pitched six scoreless innings.