After putting up historic offensive numbers in their 6-1 homestand over the past week, the 24-14 Boston Red Sox will look to continue their momentum on the road as they venture out to contest the 18-19 Kansas City Royals for a three-game set at Kauffman Stadium.
With Monday night's matchup being postponed to Wednesday due to rainy conditions, the teams will open up their action on Tuesday night, with Boston's most reliable starter thus far, Rick Porcello (6-1), carrying his 3.11 ERA into play against the Royals' ace Yordano Ventura (3-2, 4.62 ERA).
Yordano Ventura looks to right the ship
Following his emergence as a top-of-the-rotation starting option for Kansas City during the team's World Series championship run in 2015, it has not been smooth sailing for the 24-year-old so far in 2016.
In his last three starts, Ventura has yielded 13 earned runs while striking out just five batters, allowing five earned runs each in consecutive blowout losses to the Seattle Mariners and Cleveland Indians. But then, he turned in a quality start in a win over the New York Yankees on May 11 in which he allowed just three runs in six innings of work.
Ventura's command has been sporadic this season, leading to his inconsistent performance on the mound. His 28 walks are the most issued by any American League pitcher, and his harrowing 1.57 WHIP is evidence that he is struggling to command his pitches as his batting average against is a solid .216.
The Dominican Republic native has performed exceptionally at home, allowing five earned runs on 11 hits in 17 innings for a 2.65 ERA and 1.29 WHIP, however, the Red Sox' blistering offense presents him with the toughest task he has yet to face in 2016.
Red Sox offense booming
Boston enters the contest hitting at an historic clip.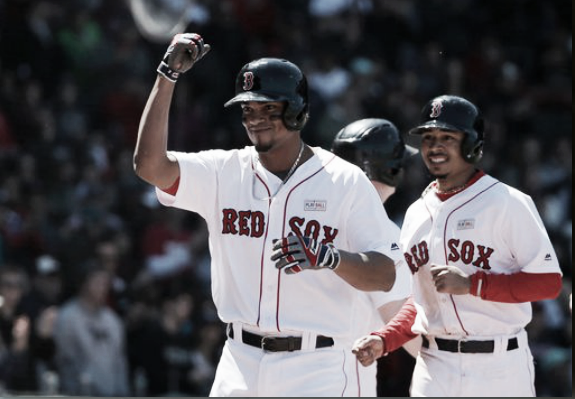 In their last seven games, the team has scored an average of 10.4 runs per game, the third-highest mark for a team on a homestand of at least seven games since 1900.
The Red Sox netted at least six runs in each of the seven games during the homestand, the sixth-longest streak in franchise history. Their astounding 73 runs over the past seven games is nearly twice of what the second-place holders in that category have put on the scoreboard, with the St. Louis Cardinals and Chicago White Sox each racking up 37 runs in the last week.
Simply put, Boston has dwarfed the rest of the league in nearly every offensive category. After a slow start with the long ball, the team has hammered 26 home runs in May, the best mark in the MLB, while hitting a homer in each of their last 16 games, the second-longest streak in team history.
Their substantial .298 team batting average outnumbers the next-best squad by .020, and is exponentially higher than the MLB average of .251.
The Red Sox also lead the major leagues in runs per game with 6.0, slugging percentage (.489), OPS (.848), and extra-base hits (158), with their sensational 101 doubles outdoing the second-place Houston Astros by 17 two-baggers.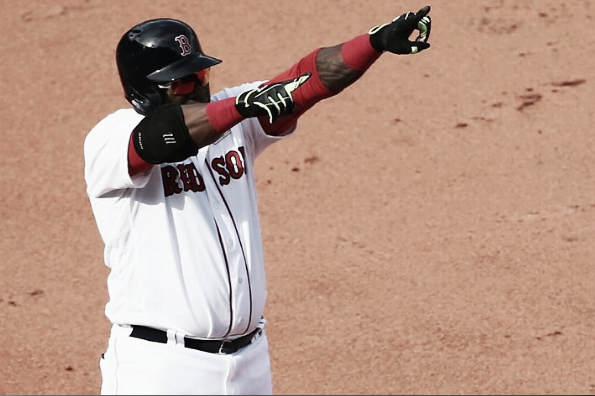 Currently, Boston is on pace to bring in 976 runs on the season, which would be the fourth-most in the MLB since 1990. Importantly, their success has translated away from the friendly confines of Fenway Park as well, hitting .281 away from home, the third-highest figure in the MLB.
Jackie Bradley Jr., others rocking the ball
Predictably, none of these mind-boggling statistics would be possible without some incredible individual performances.
Center fielder Jackie Bradley Jr., formerly a primary culprit of offensive futility in the Red Sox lineup, has cemented his place as a multi-tool option for the team with a 21-game hitting streak -- the longest streak in the majors yet this season.
Over his stupendous run at the plate which began on April 24, Bradley Jr. has led all MLB hitters with 26 RBI and a stunning 1.211 OPS and is second in the majors with a .402 average.
Earning AL Player of the Week honors with 13 RBI in a three-game span against the Oakland Athletics, Bradley Jr. currently leads all major league batters with an .828 slugging percentage with men on base.
However, you could stake the claim that Bradley Jr. has not even been the Red Sox most destructive hitter this season.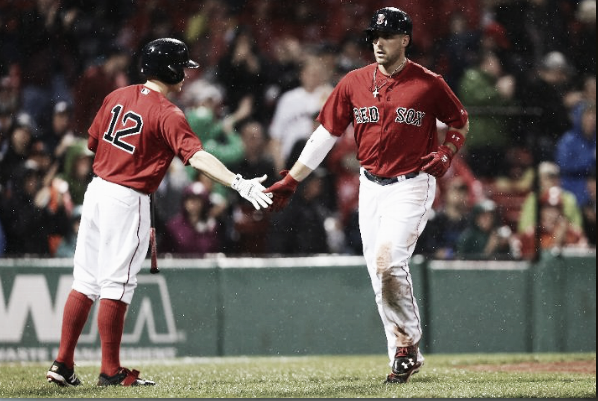 Designated hitter David Ortiz has simply mashed opposing pitching to begin his final season, leading the AL in slugging percentage (.695) and OPS (1.101) while hitting .320, smashing 10 home runs, amounting 33 RBI, and accounting for 16 doubles thus far.
Shortstop Xander Bogaerts leads the AL with 53 hits and is currently fourth in the AL with his .338 average, leading the Red Sox with 35 hits since April 24, and first baseman Hanley Ramirez is currently 10th in the AL with a .319 average to accompany his 46 hits and .846 OPS.
The fact of the matter is that the Royals will have their hands full in limiting a Red Sox offense that has been on an unparalleled tear as of late.