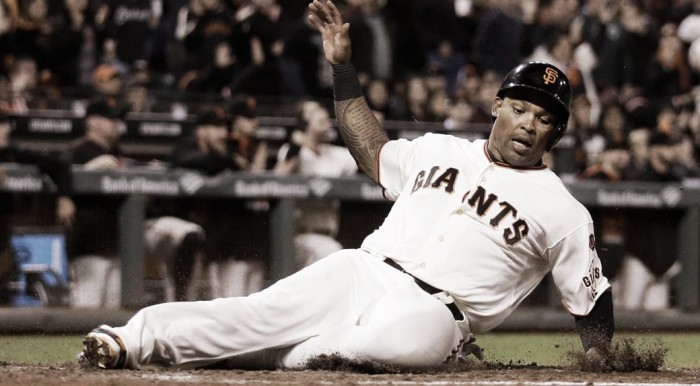 The Cleveland Indians will be without veteran outfielder Marlon Byrd for the entirety of the 2016 regular season as he has been handed a 162 game suspension following a second positive test for performance-enhancing drugs, according to a report from Ken Rosenthal of Fox Sports on Wednesday afternoon.
In an announcement from the league, it was revealed that Byrd tested positive for a growth hormone called secretagogue Ipamorelin which is among the list of many other supplements on MLB's list of banned substances.
Byrd has made the decision to not appeal for and has released a statement since with regards to how exactly this happened where he said, "Today, I have accepted a 1 year suspension by Major League Baseball. Recently, I was notified that I had tested positive for Ipamorelin, a peptide prohibited by the JDA. In 2012, I tested positive for the medication Tamoxifen, which I was using on the advice of a physician for a medical condition resulting from surgery, and I accepted my suspension without challenge. Since that time, I have paid close attention to the substances that are banned by the Joint Drug Agreement, as I had no intention of taking any banned substances. I relied upon a medical professional for assistance and advice with respect to the supplements that I was taking. However, certain supplements I was taking were not on the NSF Certified for Sport list, and therefore, I assumed certain risks in taking them. When I learned that I had tested positive for Ipamorelin, I retained the services of private counsel and an independent chemist to determine the origin of the Ipamorelin test result because I never knowingly ingested Ipamorelin. After an extensive investigation by my lawyers and an independent chemist, it was concluded that the most likely source of Ipamorelin was a tainted supplement. I alone am responsible for what I put in my body, and therefore, I have decided for forgo my right to an appeal in this matter and accept the suspension. I apologize for any harm this has caused the Cleveland Indians, Indians' fans, my teammates, and most importantly, my family."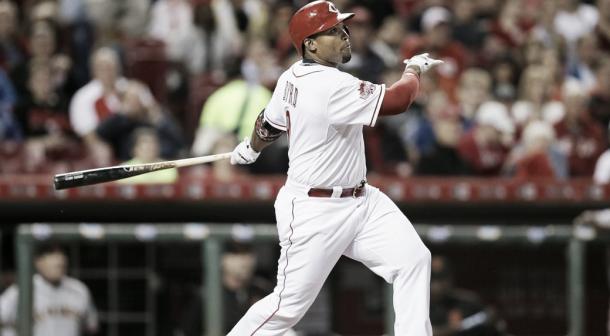 Where to look next for the veteran outfielder?
Given his age and the fact of which this is the second time Byrd has failed to comply with the rules of the league, it could definitely be nearing that time for the 38-year-old to call it a career as he is not what he once was and has been moved around constantly for the past three seasons, however, should he be contacted, perhaps he could end up in Korea for a year before calling it quits as Craig Calcaterra of NBCSports.com reports that it is indeed a possibility.
Taking a look back at the Indians, the team has recalled outfielder Tyler Naquin from Triple-A Columbus who will take his spot until further notice as Abraham Almonte who is also currently serving a suspension is eligible to return soon plus with the deadline slowly approaching, it is very likely that a trade could have him sent back down eventually.
In a statement from Byrd's attorney Jay Reisinger, he said, "My partner Tina Miller, a former federal prosecutor, and I, along with the assistance of one of the most respected biochemists in the country, explored every avenue in this matter. Our conclusion is that Marlon's positive test was the result of a tainted supplement. Marlon is devastated but understands that he is responsible for the supplements he takes, and any time a player takes a supplement that is not on the NSF list, they run a risk. As a result, Marlon will not pursue an appeal in this matter."
Byrd originally came up with the Philidelphia Phillies back in 2002 after having been drafted by the club in the 10th round of the 1999 amateur draft. He later signed in June of that season.
Byrd was due to earn a total of $1MM this season as he had appeared in a total of 34 games played while having hit with a slash line of .270/.326/.452 to go alongside 5 home runs and 19 RBI's.