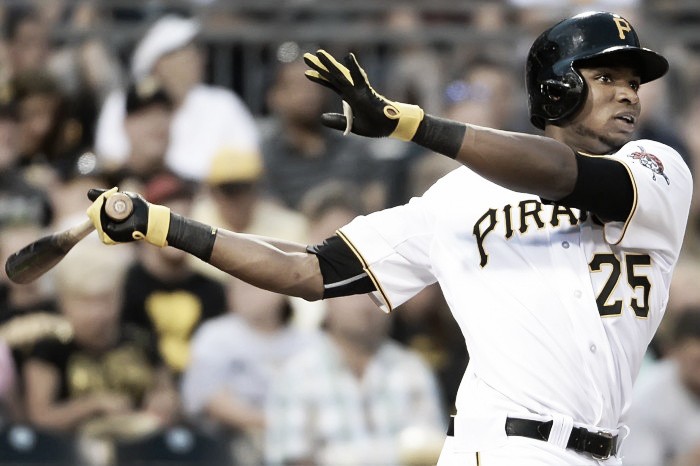 The Pittsburgh Pirates struggled a little bit out of the gate in the 2016 season. But now it seems as if they are starting to find a rhythm and collectively put together a good team performance each night. Their offense has been tremendous, sitting behind only the Boston Red Sox in team batting average in MLB. They are also second in the league in on-base percentage behind those same Red Sox, and they are in the top ten in slugging percentage as well. The pitching, as an entire unit, was not performing well early on for Pittsburgh.
General Manager Neal Huntington even admitted the Pirates had some things to work on about a month ago when he did a one-on-one interview with ESPN's Buster Olney. Olney asked him about the play of the Chicago Cubs, who have held first place in the National League Central for a significant portion of the year.
"The Cubs are a really good team," he said. Huntington pointed out that the Cubs were firing, or hitting, on all cylinders. He then diverted the attention to his ballclub and said that when it comes to firing on all cylinders "We're not there yet."
Did the Pirates hear their GM's words?
At the time of Huntington's comments, his words could not be any closer to the truth. But maybe the Pirates heard those words and that's why they are coming around as of late. Professional athletes say they don't pay attention to the media, but that is only true to a certain degree. Surely, guys hear what is said and see what is written about them. But they don't pay attention to it in the sense that they block it out and keep working hard.
The Pirates seemed to have turned it around as of late, and they are playing much better than they were when Huntington spoke to Olney. Heading into the Pirates' recent series against the Texas Rangers, the team had won nine out of eleven games. They made it ten out of twelve by beating the Rangers in the first game of that series before dropping the series by losing the final two.
Since that time the team has dropped four of five, but that happens in the 162-game grind. Typically, Tony Watson is lights out for the Pirates out of the bullpen, but some nights guys get hit a little bit. The point is that, collectively, this team is playing better than it did early on.
But it is not about just what they played like earlier this year, but also in years past. Pittsburgh has seen some horribly slow starts in years past, which were followed up with some tremendous second halves to their seasons.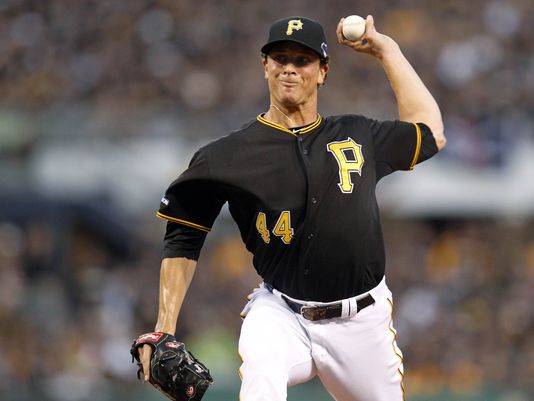 Waiting for the second half
The Pirates had a better April this year, though still a slow start, than they have had in recent memory. Are the Chicago Cubs a great team that can make a World Series run like a significant number of so-called experts predicted? Of course they are. But that's not to say that the Pirates should be ruled out of the divsion race.
But with the Pirates enjoying the second half success that they have lately, they can make a run at the division title and battle with Chicago. Not to mention the Pirates have managed to get to six games over .500 without their two top pitching prospects, Tyler Glasnow and Jameson Taillon. Although prospects don't always make a big splash and help out immediately, one of them would be a better starting option than what the Pirates have in someone like Juan Nicasio right now.
Nicasio has the stuff to be a good arm out of the bullpen, which is what his role with the Dodgers was last year. But he is not a long-term solution that can help the Pirates starting rotation. With a highly potent offense and two pitching prospects on the way, the Pirates are starting to fire on all cylinders like their GM wanted them to do.
There is still plenty of work to do and ground to make up, and there is no way to dodge that. However, the Pirates are a team that can make a second half run at a division title. This will be a fun race to watch down the stretch this baseball season.