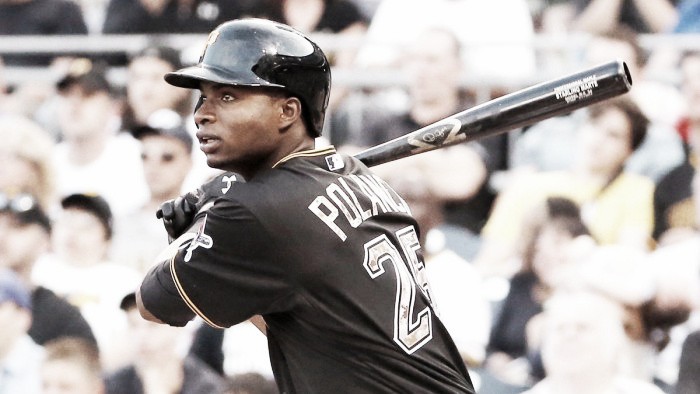 The year was 1973, this writer's parents had not even met yet. But when it comes to great athletes, you don't necessarily need to be alive and physically see them play. The stories are told from parents, more specifically fathers out there, grandparents and other family members. It was in that year of 1973 that one David Gene Parker would make his Pittsburgh Pirates debut.
Parker was the ultimate model of a five tool player during his time. He was a 7-time all-star and one of the key leaders in the Pirates 1979 "We Are Family" team World Series run. Parker had an incredible career with the Pirates, playing eleven seasons in Pittsburgh and really leaving his impact on the city. Roberto Clemente will always be one of the more talked about names in Pittsburgh Pirates history but Parker was right there after him in that talk.
Parker's Career
During Parker's first five full seasons in the Majors, with Pittsburgh, he batted .322 while averaging 23 homers, 98 runs batted in and stole an average of 16 bases. Parker earned back-to-back batting titles in the 1977 and 1978 seasons, along with being named the National League's MVP in '78. Parker ended up spending eleven seasons in Pittsburgh with the Pirates organization.
To get a gist on exactly how effective and impactful Parker was, let's look at his six seasons between 1975 and 1980. These years were chosen because all of them were full seasons from Parker. In this six year span, the lowest batting average Parker totaled was .295. Parker was an all-time great Pirate and that is why he is up there in talks alongside guys like Clemente and Willie Stargell.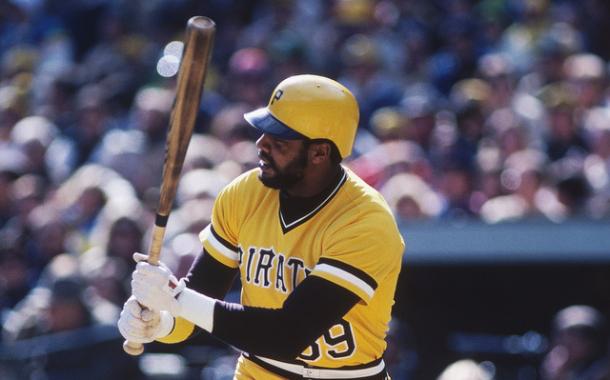 (Photo Courtesy of cbssports.com)
Parker finished his career in the majors with 339 total homers, almost 1,500 RBI's, and an average of .290. In those nineteen major league seasons, Parker totaled an OPS of .810. And to really get an idea of how great Parker was, one should look at his 162-game averages. If you do, you'll find that in 162 games, Parker averaged 22 homers and 98 runs batted in to go along with a .290 average. That's outstanding considering he could hit 20+ homers and have an average of almost .300 to go along with it. Even though he is not in Major League Baseball's Hall of Fame, many baseball people believe that The Cobra belongs there.
But perhaps the new generation of Pirates fans and even the older generation that did get to see Parker play are seeing a guy with similar traits play now for Pittsburgh. That player is none other than current Pirates right fielder Gregory Polanco.
Polanco's Career
Polanco's career in Pittsburgh has no doubt started off slower than Parker's and that cannot be overlooked. Parker had much more success early on than Polanco has. However, 2016 has been a breakout year for Polanco and he's really proving that he belongs in the Majors.
Polanco's only glaring weakness is one that is not always exposed. Polanco has been suspect every once in a while and has looked lost in right field. However, he has improved as he's gotten Major League playing time and playing a lot of time in right at home at PNC Park with the 21-foot high Clemente Wall definitely poses an interesting challenge for right fielders like Polanco.
Polanco's career started in June of 2014. Polanco's first season was not as good as Parker's although Polanco did hit three more homers than Parker in his first season. The difference was in the batting averages with Parker hitting .288 compared to Polanco at just .235. Overall, Polanco did not hit like Parker did when comparing their first two seasons in terms of average. Polanco did collect double the amount of homers in his first two seasons compared to Parker's, albeit in more playing time than Parker. But it's really this 2016 season that is starting to stick out for this comparison.
Let's take a look at what Polanco is doing in just his second full season with Pittsburgh, shall we? Upon the completion of Thursday's mattinee to the San Francisco Giants, Polanco has now played 70 games this season. He is hitting .298 with 10 home runs and 44 RBI's. In Parker's second full season with the Pirates, he hit .313 with 13 homers and 90 runs batted in. Polanco is on pace for roughly 25 homers and about 100 RBI's this year. He may not hit .313 like Parker was capable of doing but the power and run production is on pace to be better and the batting average will not be far off either. That is very good company to be in.
A Second Coming?
As Lee Corso would say, not so fast my friend. The good old generational comparisons, in this writer's opinion, are overrated. People like to say, "He's the next Michael Jordan" or "He's the next Joe Montana" and draw comparisons like that in sports. But instead, this is a suggestion that this is the first and only Gregory Polanco and there will only ever be one Dave Parker.
Polanco is starting to live up to the hype that surrounded his name before he came on to the scene in June of 2014. The similiarties with Parker are starting to appear and they are both very similar in what they can do. Parker was known for having a great arm in the outfield and Polanco has shown off his arm at times before as well. He's become harder for guys to try and run on when a ball is hit to him in right.
Parker could hit the baseball both for power and average. Polanco is hitting the ball for power and average this year and really starting to blossom. Plus both Polanco, as well as Parker in his day, are known for their speed. You get the point by now. Pay close attention baseball fans, and especially you Pirate fans out there. The Pirates have a great player in the making and if Polanco can stay healthy, he can go down as an all-time great. Because even if Parker is not in the Hall Of Fame, even those who did not see him play can say he belongs.