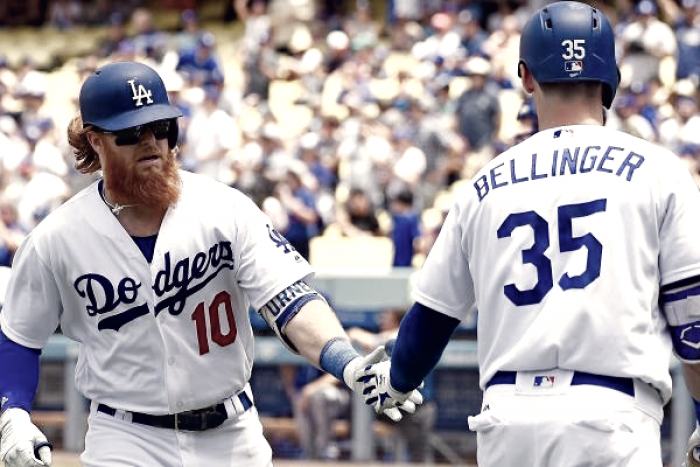 Along with the Houston Astros, the Los Angeles Dodgers have been in a class of their own this season. In a loaded National League West Division, the Dodgers have cruised out to a 7 ½ game lead over the Arizona Diamondbacks, as well as 9 ½ games over the Colorado Rockies. Can the Dodgers maintain their lead and, more importantly, given their recent postseason struggles, can they set themselves up for October success?
What they need
The Dodgers may look for a back-end member for their rotation, hopefully, a workhouse veteran, ideally with some postseason experience. Another potential target would be an outfielder. This move would provide solid depth for the Dodgers at a position that is questionable for Los Angeles - Yasiel Puig and Joc Pederson have been serviceable but not great at the plate.
Cody Bellinger has been fantastic, but he may have to move to first base depending on Adrian Gonzalez's production on his return from injury. Acquiring an outfielder would not be a bad move for the Dodgers. Beyond that, the needs are few and far between for the dominant Dodgers.
The Trades
The Dodgers have some lucrative talent in their farm system, but they don't need to make any sort of ground-breaking trade at the deadline. They have plenty of talent to acquire what they need. What moves will they make?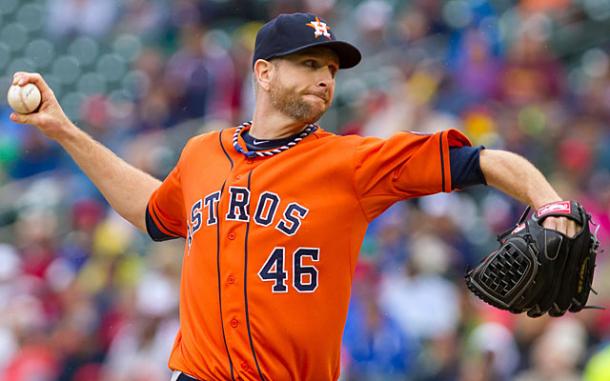 Trade 1 - Acquire Scott Feldman from Reds for P A.J. Alexy and P Dennis Santana
The Dodgers find their rotation depth in the form of Scott Feldman, who has been solid with a 3.94 ERA this year for Cincinnati. The Dodgers are more than happy to sacrifice a couple of lower-level pitching prospects in Alexy and Santana.
Neither hurler is projected to make an impact at the major league level until 2019 or 2020, so they are too far in the future for the win-now Dodgers. On the contrary, they are the perfect work-in-progress projects for the Reds to undertake as they work on their rebuild to compete in the increasingly competitive National League Central.
Feldman has appeared in the postseason once, during the Texas Rangers' run to the 2011 World Series. He compiled a 3.29 ERA during that run and would be a welcome addition for Los Angeles, who is looking to buck a trend of unsuccessful postseason appearances.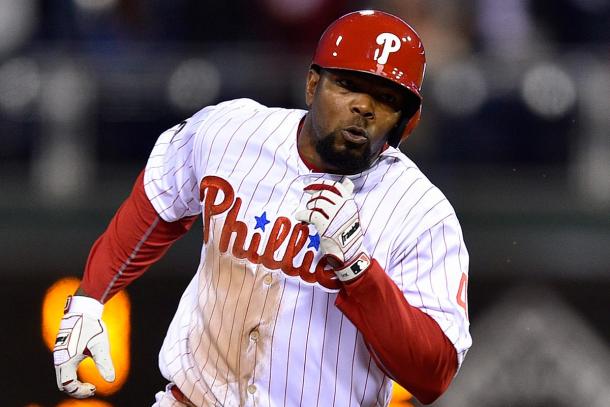 Trade 2 - Acquire OF/2B/1B Howie Kendrick from Phillies for P Jordan Sheffield
This is a bold call. In all likelihood, this won't happen, but it fits well for the Dodgers, and the move would cover a lot of their needs. Kendrick, who played the past two seasons with Los Angeles, pulled a hamstring and has been on the disabled list for a couple of weeks, but he is expected to be back with the team soon.
He has mashed this season to the tune of a .349 average and .403 on-base percentage. He has stolen eight bases while playing left field, second base, and first base for the Phillies. That versatility covers a lot of spots for the Dodgers who could put him in left or at first depending on Gonzalez's health and production, or they could slot him in at second occasionally in favor of struggling veteran Chase Utley.
Due to his recent injury, Kendrick won't cost as much as he would have previously. Sheffield is an excellent pitching prospect, but the Dodgers have a plethora of those, including Walker Buehler, currently in AA, who could make an impact this season. The Dodgers need to be a little risky in order to acquire talent to finally make an October push. Making the playoffs or the NLCS isn't enough any more.
It's World Series or bust for the Dodgers, and they need to show some urgency with some moves at the deadline to move towards that goal.