The 23 year old was drafted in the third round of the 2016 MLB Draft out of Rice University. Jon Duplantier began his professional career down in short season Hillsboro, playing in only one game before the season ended.
Duplantier who?
The start of the 2017 baseball season was one that Duplantier will never forget, nor will the entire baseball world. Through his first three starts of the year with low A affiliate Kane County, Duplantier was 3-0 with an ERA of 0.74. Duplantier went on a stretch of 29 innings pitched without allowing a run. The streak would come to an end at the start of June, however, his performance up until that point was the best statistically across all levels of baseball.
Duplantier's jaw dropping performance through the first half of the year earned him a spot in the Midwest League All Star Game, a game in which he would start. Duplantier would be promoted immediately following the all-star game to high A Visalia. His numbers while with Kane County were astonishing, he had a 1.24 ERA and struck out 78 batters in 72 2/3 innings pitched.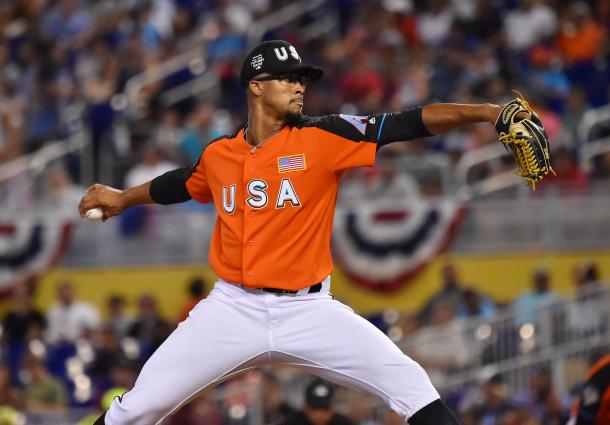 Roll Hide
Duplantiers promotion to Visalia was no surprise to anyone, though his continued success up in high a might have raised a few eyebrows. The California league, a league that has historically been noted to be hitter friendly, Jon Duplantier made it a not so hitter friendly league immediately as he arrived. In his first month with Visalia, Duplantier went 4-0 with an ERA of 1.82, he recorded 28 strikeouts and 6 walks through his first four starts.
The continued success made him Diamondbacks organization player of the month for the third time this season, winning in April, May, and July. There has only been one other player in Arizona Diamondbacks history who has accomplished such an achievement, the first to do it was Archie Bradley in 2013. If Duplantier stays hot the rest of the way, he could easily find himself a spot on the Diamondbacks active roster by September call ups in the 2018 season.