 Teoscar Hernández gave Toronto a taste of the future in the first multi-homer game of his career, driving in five runs and homering in consecutive at-bats to lead the Blue Jays to an 8-2 win over the Detroit Tigers and with it, their first series win in more than three weeks.
Hernández, Barney Shine at the Plate
Ever since being called up from the minor leagues on September 1, Hernández has been a pleasant surprise for the Blue Jays, delivering clutch hits—including three on Sunday that showed glimpses of just what he could do for the ballclub in the near future, now that José Bautista is most likely nearing the end of his legendary stint with Toronto. Most notably, he became the first Blue Jays rookie since J.P. Arencibia in July 2011 to have a multi-homer game, and just the 13th rookie in franchise history to walk away with five RBIs.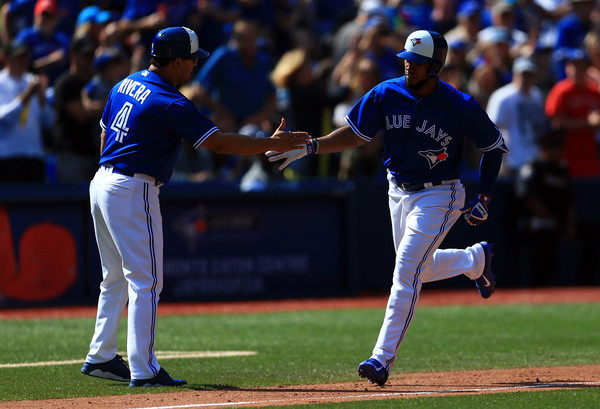 "Big day for the kid," Blue Jays manager John Gibbons said. "We heard a lot of good things about him: he's athletic, he's got some pop in his bat, he can do a lot of things, good defender, he can run. Then when we acquired him, he came over to Buffalo, got off to a slow start, and then was really picking up towards the end when he got called up. It's never easy for a guy to change scenery. But he looks like he fits in. We acquired him for a reason."
"There's life in his bat," he added. "Early on, the first couple of games I saw him, he was really aggressive at the plate, chasing a lot of balls out of the zone. I think if he just narrows it down and gets some strikes to hit… everything's there."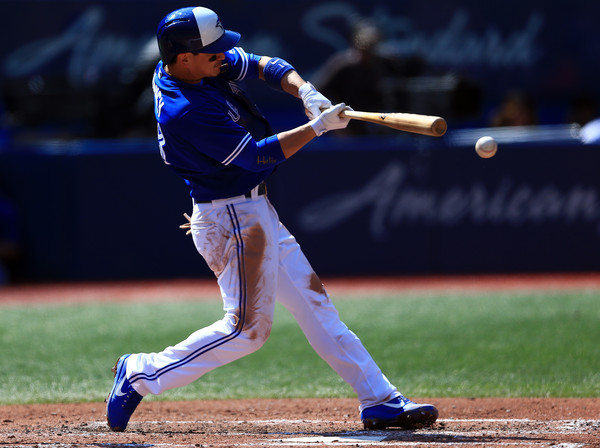 Hernández's incredible day at the plate overshadowed the day of second baseman Darwin Barney, who went 4-for-4 to record his first four-hit game since July 2, 2014.
"I didn't have the most impactful hits of the day," Barney said. "I think Teoscar took care of that. But it feels good to contribute and I struggled a little bit this year, so it was nice."
Tigers No Match for Explosive Jays Offence
The Blue Jays would open the scoring late in the first with Kendrys Morales hitting a 2-out, RBI single to score rookie Richard Ureña from first off Tigers starter Anibal Sanchez. A few batters later, Hernández had a chance to add to Toronto's lead, but struck out on an outside pitch to end the inning.
Things would go in order until the bottom of the fourth inning when Hernández hit his first homer as a Blue Jay—a two-run shot to centre field—to give Toronto a 3-0 lead.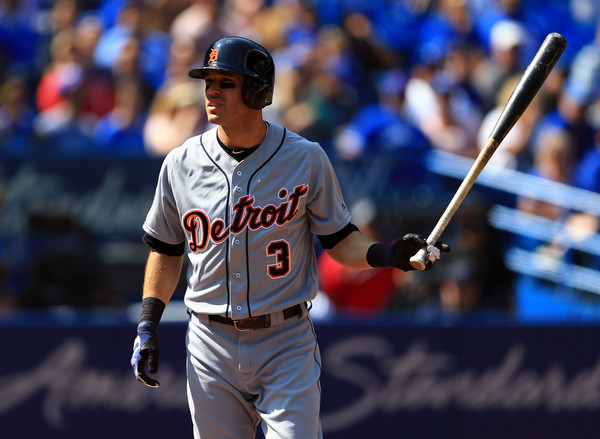 After such a comfortable start to the game, the Blue Jays immediately found themselves under pressure early in the fifth as a costly error from Ureña allowed Dixon Machado to reach base before the next batter, Ian Kinsler, hit a blast to left-centre field to cut Toronto's lead to just the single run.
In the bottom of the inning, the Jays were able to get another run on the board as Kevin Pillar, who went 2-for-4 a day after picking up four hits in Saturday's win, picked up his second hit of the day to score Bautista from third.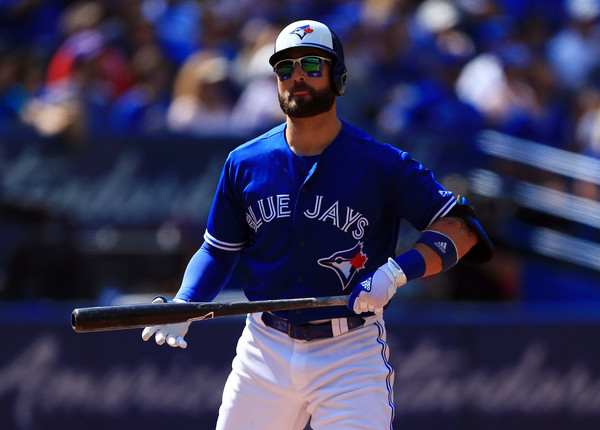 A couple batters later, Hernández proved lightning does strike twice when he hit his second homer of the day: a three-run shot over the right-field wall to extend the Jays' lead to 7-2. An inning later, the outfielder rookie would extend Toronto's lead to 8-2, scoring on a passed ball charged to Tigers catcher James McCann.
Meanwhile, Blue Jays reliever Luis Santos, another one of Toronto's September call-ups, put together three innings of no-run relief to close out the victory and pick up his first career save. Starter J.A. Happ picked up his eighth win of the year, allowing just two runs—one of them earned—on five hits over six innings. The lefty had great control of his fastball, using his best pitch up in the zone and down and away to strike out nine and keep the Tigers to just two runs before Santos closed it out in style.