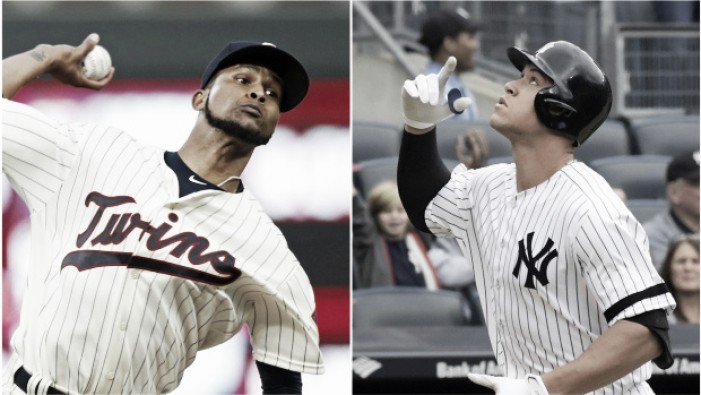 The Minnesota Twins face the New York Yankees in the American League Wild Card Game at Yankee Stadium. The winner will match up against the defending American League champion Cleveland Indians in the Divison Series.
As the playoffs get underway, we take a look at what to expect when two of baseball's best stories collide in the Bronx tonight.
A pair of surprise playoff entrants
The Twins finished a major-league worst 59-103 in 2016, but engineered one of the greatest single-season turnarounds in baseball history, improving by a club-record 26 games while becoming the first team in major league history to reach the postseason the year after losing 100 games or more.
"I've never been so proud of a group of guys in my entire life," said Minnesota second baseman Brian Dozier. "The way we battled, the fun we have every day, that's what it's all about. We set a goal to prove everybody wrong and we did that today, but we still have work to do."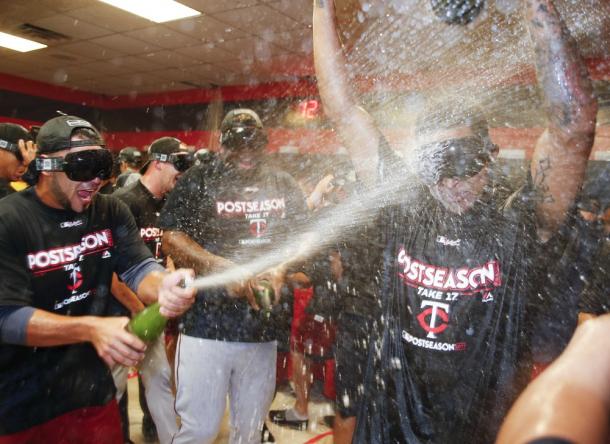 The Yankees won 84 games last year, but traded away most of their veterans and were not expected to be in playoff contention after breaking in so many young players. But a 20-5 start set them up for what turned out to be a 91-win season, clinching their second wild-card berth in the last three years.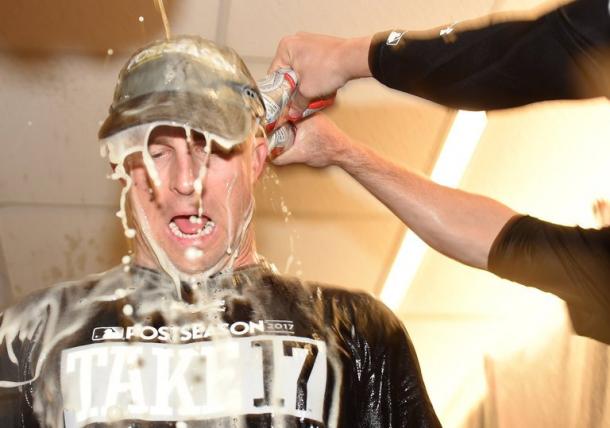 "We realize we've still got a lot of work to do," said outfielder Brett Gardner. "but I think it's also important for us to celebrate and to realize it's a big accomplishment to make it back to the playoffs. There's only 10 teams that get to play into the postseason, and we're one of them."
Both managers in AL Manager of The Year contention
For the Twins, Paul Molitor is in his third year and has lead Minnesota back to the playoffs for the first time in seven years. The 61-year old native of St. Paul has done a masterful job, guiding the team into postseason play after the organization were sellers at the trade deadline this year and is the odds-on favorite to win AL Manager of The Year.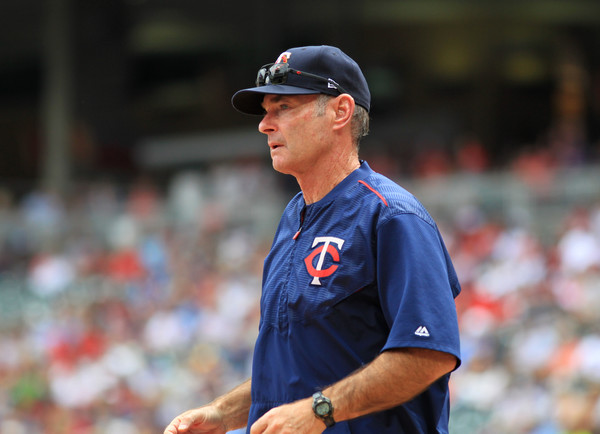 In his tenth season in the Bronx, Joe Girardi is looking to guide the Yankees to their 28th world title in franchise history while seeking his fifth championship with the organization, winning three as a player in 1996, 1998 and 1999 and one as manager in 2009. With a tremendous amount of young players, the 52-year old will be in contention for Manager of The Year, as well.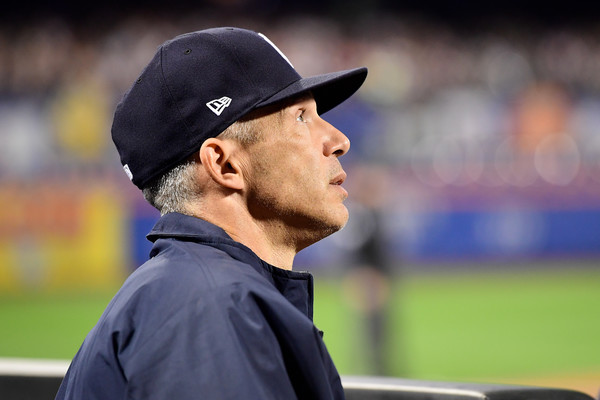 Aces on the mound for each team
In a one-game playoff, the starters are key and both teams have their best going tonight. Ervin Santana was brilliant in anchoring the Twins starting rotation, going 16-8 with a 3.21 ERA while leading the major leagues in complete games with five and shutouts with three. This is the fourth time the 34-year old has won 16 or more games in a season.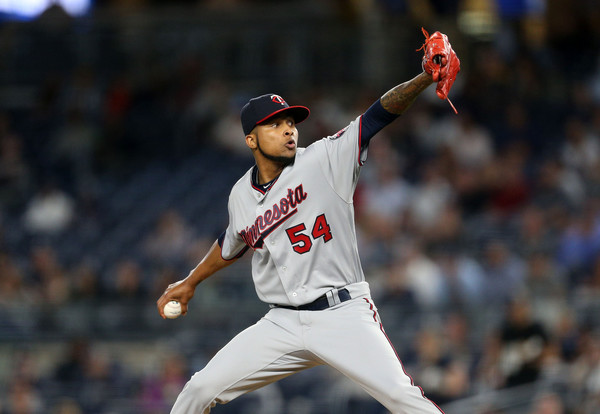 Like Santana, Yankees starter Luis Severino stepped to the forefront to pace New York's staff, finishing with a record of 14-6 and a 2.98 ERA while striking out 230 batters in his first full season in the starting rotation.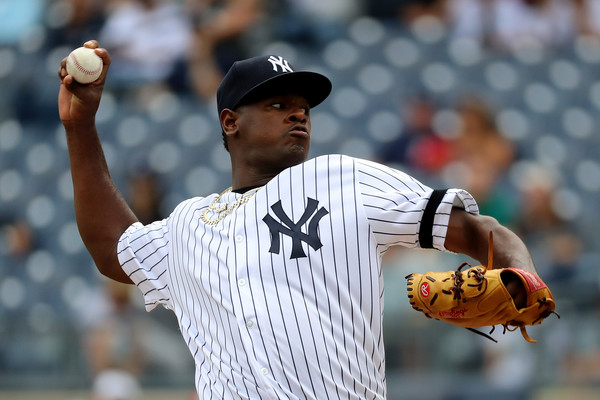 Both teams with powerful offenses
Never known to be a home-run hitting team, the Twins had four players with 20 or more long balls, led by Dozier's 34. He also led the club in runs scored (106) and runs batted in (93). Leading the majors in runs scored after the All-Star break, Minnesota also got 28 home runs from Miguel Sano, 27 from Eddie Rosario and 21 from Eduardo Escobar.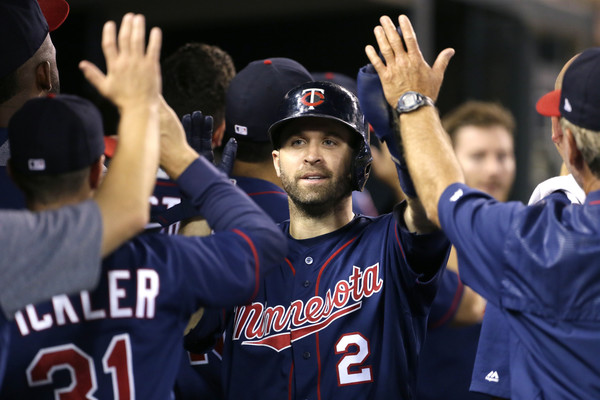 The Yankees received an MVP-type season from rookie right fielder Aaron Judge, breaking the major league mark for home runs by a first-year player with 52 while driving in 114 and scoring 128 runs. Catcher Gary Sanchez also contributed heavily with 33 dingers and 90 RBI's. Shortstop Didi Gregorious and outfielder Brett Gardner also established career highs in homers with 25 and 21, respectively.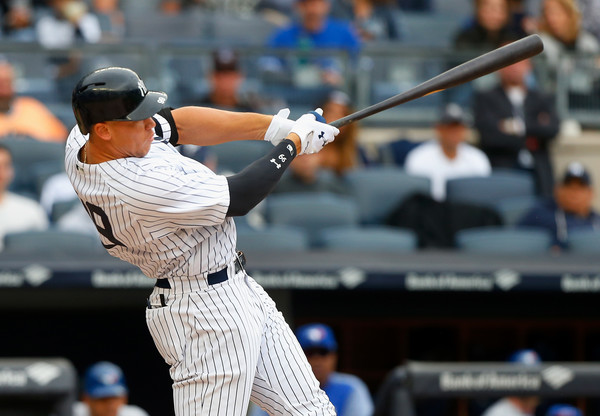 The bullpens
Brandon Kintzler is the anchor of the Minnesota bullpen, posting a 2.78 ERA with 28 saves. The former Washington Nationals right-hander is ably assisted by Taylor Rogers, who picked up seven wins out of the bullpen as well as sidearming righty Trevor Hildenberger. Molitor has said that starter José Berríos, a 14-game winner this season, will also be available in relief tonight.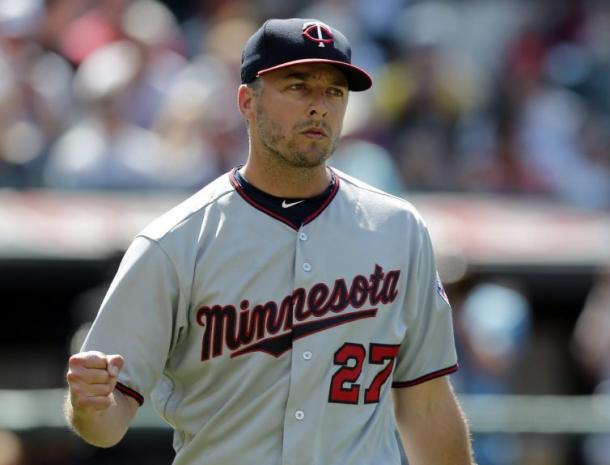 Undoubtedly the strength of the team, New York features one of the best bullpens in all of major league baseball. Led by fireballing closer Alrodis Chapman, who picked up 22 saves and Dellin Betances, striking out 100 batters for the fourth straight year, the Yankees also feature depth with set-up men David Robertson and Tommy Kahnle as well as the versatile Adam Warren.
Twins looking to reverse playoff history against Yankees
New York has dominated Minnesota in their four prior postseason matchups, winning in the American League Division Series in 2003, 2004, 2009 and 2010. The Twins were just 2-12 in those four series against the Yankees.
Dozier said his team isn't fazed by the club's past playoff failures against New York: "You're telling me that something that happened in 2004 is supposed to affect what this team does?"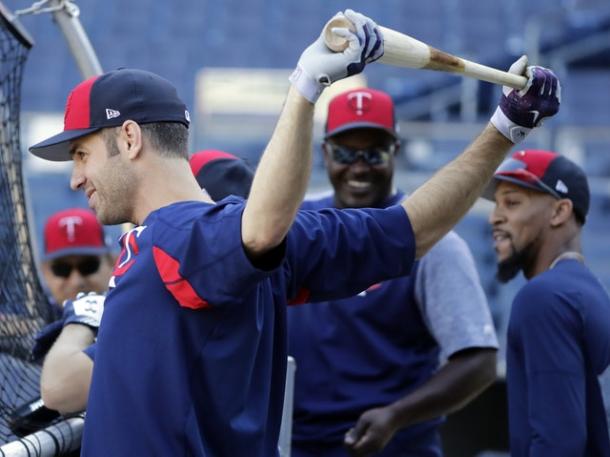 "I gar-awn-tee you, you can ask 99 percent of the people in [this clubhouse], and they'll have no idea what you're talking about. The Yankees used to beat the Twins a long time ago — so what? We don't care a bit about that. We just play. Besides, it's just one game. Any team can win one game."
First pitch is scheduled for 8:09 Eastern time and the game will be televised on ESPN.