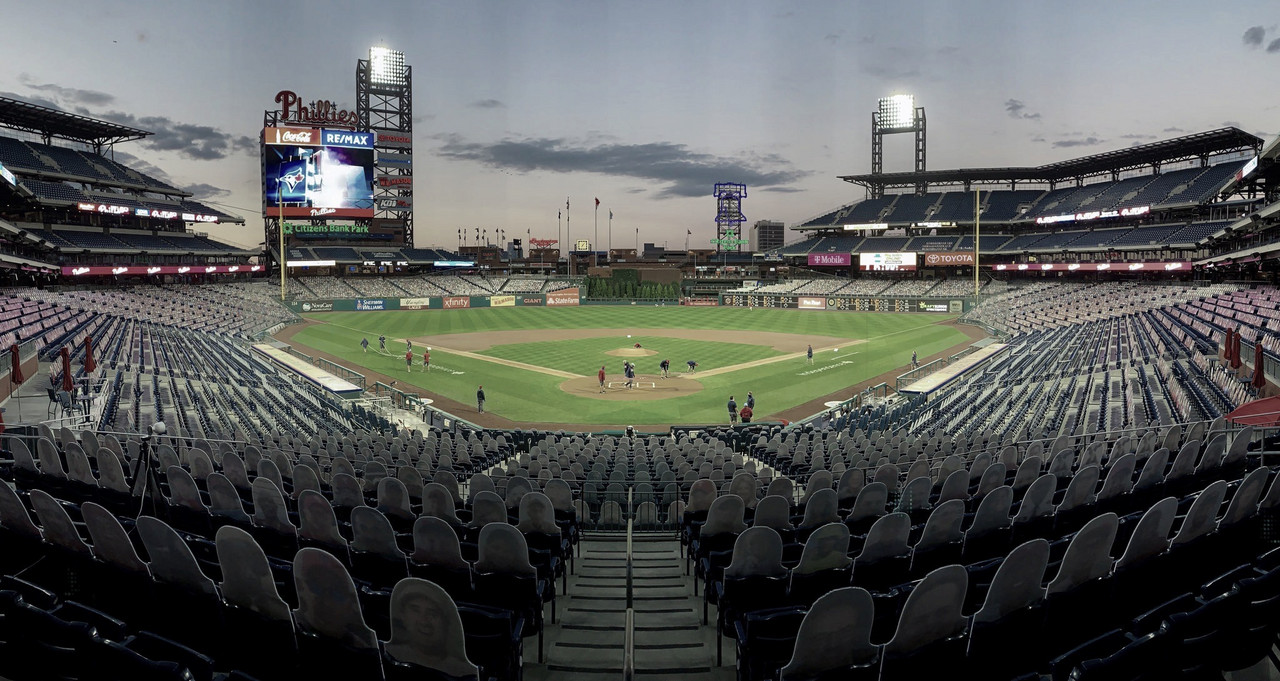 The Phillies beat the Blue Jays 7-0 in game one and 8-7 in game two at the Citizens Bank Park.
The Phillies were the road team in their home ballpark for the opener, a makeup game from earlier in the season. Bryce Harper was clutch in both games at Philadelphia, as he played a huge role in Philadelphia's wins'.
"I love those opportunities," Harper said following the Phillies doubleheader sweep. "I love those moments. This city and this team, they depend on me to come through in those moments and come up clutch in those moments. Anytime I can get up there with the game on the line, I will take my chances."
Harper went 4-for-6 with two doubles, one home run, four RBIs and two walks across both games as the Phillies (26-25) swept their first doubleheader since September 2012 to remain in contention for the National League's eight-team postseason field with nine games remaining in the regular season.
"We feel good," Harper said. "Our team is right where we need to be. We're winning games. Two close [losses] against the Mets, but we've got to look ahead and do the things we can as a team to win these games. Nothing really matters from this point on. We won two games today, but we've got to flush that and get going tomorrow. We've got to keep playing our game and not really worry about where we fall.
Toronto is in trouble, despite still being third in the AL East, they have lost five games in a row.