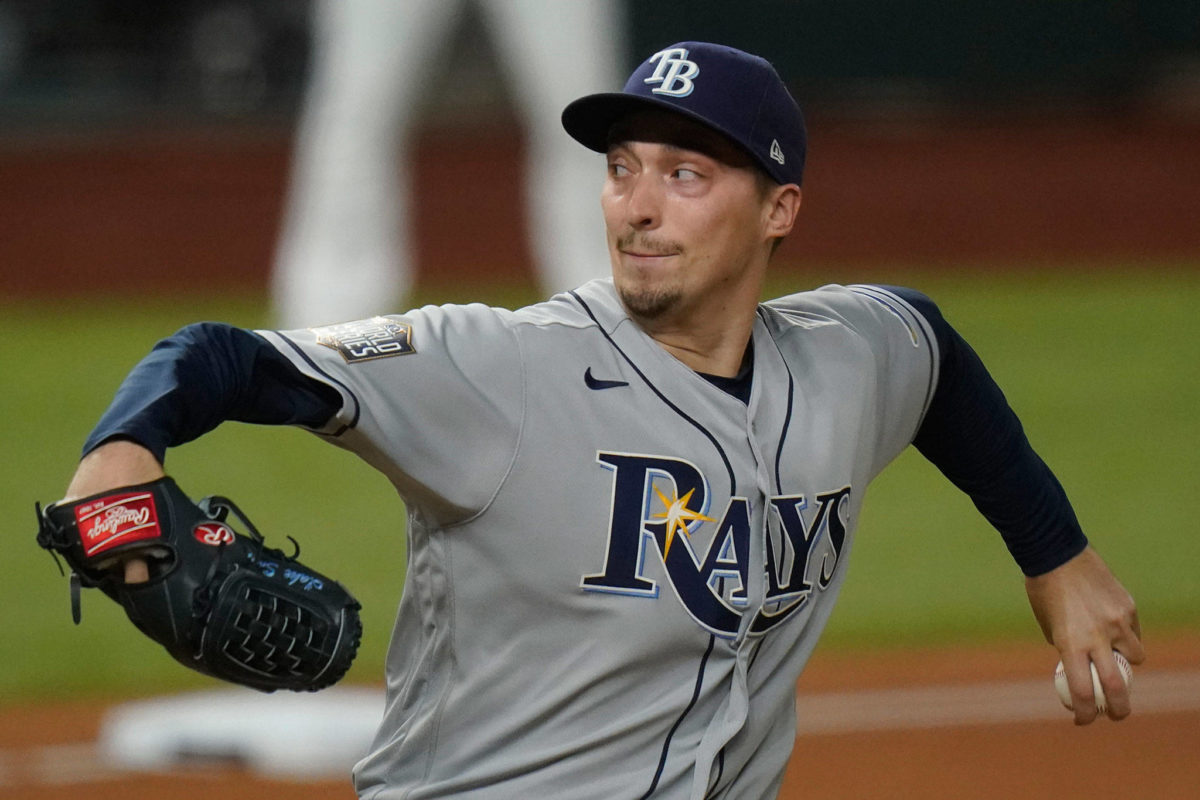 The Tampa Bay Rays have evened up the World Series at one game apiece, defeating the Los Angeles Dodgers 6-4 in Game 2. Tampa Bay took advantage of the Dodgers bullpen, battering six pitchers for five runs and ten hits.
Brandon Lowe, the Rays' best offensive player during the shortened 60-game season, broke out of his postseason slump with two home runs to lead the Tampa Bay attack. Blake Snell pitched 4 2/3 effective innings, striking out nine.
Forced to go with a bullpen game, Dodgers manager Dave Roberts went with Tony Gonsolin as his opener, but he could go only get four outs, surrendering runs. Chris Taylor homered to drive in two of Los Angeles' four runs.
Snell dominates Dodgers lineup in World Series debut
The 2018 Cy Young Award winner set the tone early, striking out Mookie Betts and Justin Turner in a 10-pitch bottom of the first. The lefty recorded at least two strikeouts in each of his four full innings of work, adding one more in the fifth when he was lifted with two outs.
"I had a good game plan for these guys", he said after his 88-pitch outing. "I just wanted to attack them, make them start swinging. You have to be in the strike zone to get them to start swinging. They have very good, very professional at-bats. Get them started in the strike zone and work from there."
"He was outstanding", said Tampa Bay manager Kevin Cash. "Blake was really, really good. I know him and Kyle (Snyder) talked a lot leading into the game about a game plan. He followed it. He executed pitches. The slider looked like it was a really big weapon for him. He was awesome. He gave us everything we needed."
Lowe smashes a pair of homers, leads Rays offense
After going just 6 for 56 leading up to Game 2, the Tampa Bay second baseman drove Gonsolin's 95 mph fastball over the left-center field fence to give the American League champions a 1-0 lead. Joey Wendle had extended the Rays' lead with a two-run double, which set the stage for Lowe.
Facing Dustin May, he took a curveball from the Dodgers' righty to the opposite field for a two-run blast to make it 5-0 and Tampa Bay held on after a late Los Angeles rally off of the Rays' bullpen. After the game, he talked about the team's motivation following their Game 1 loss and his own contribution to the victory.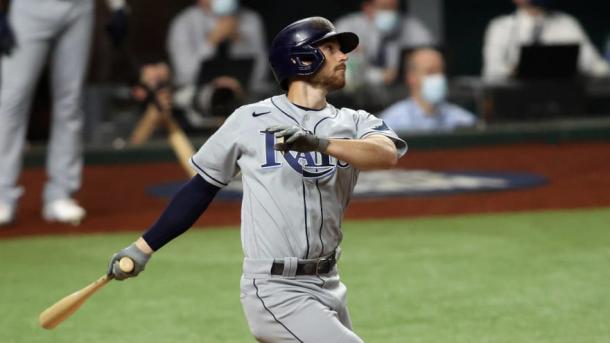 "Yeah, those felt really good", he said. "It felt great to get back and kind of contribute to the team. They've been doing so well for the last month. It felt really good to actually get back and start doing stuff again".
"I don't think anybody in the clubhouse thought the series was over. We took care of business and played our game. To say my mind wasn't going in different places during the struggles, I would be lying to you. But as soon as I started dragging my feet, there was someone to pick me up and say 'let's get going'.
Looking ahead to Game 3
After a day off, the series resumes on Friday. Walker Buehler will get the start for the Dodgers while Charlie Morton gets the call for the Rays.
Buehler has allowed two or fewer runs in his last eight playoff starts and is coming off of six scoreless innings, picking up the win in Game 6 of the National League Championship Series against Atlanta which is his only decision of the 2020 playoffs.
Morton is on a roll, having pitched 10 2/3 consecutive scoreless innings, both coming in the American League Championship Series against his former club, Houston. He's 3-0 overall this postseason and sports a 7-2 lifetime playoff record.