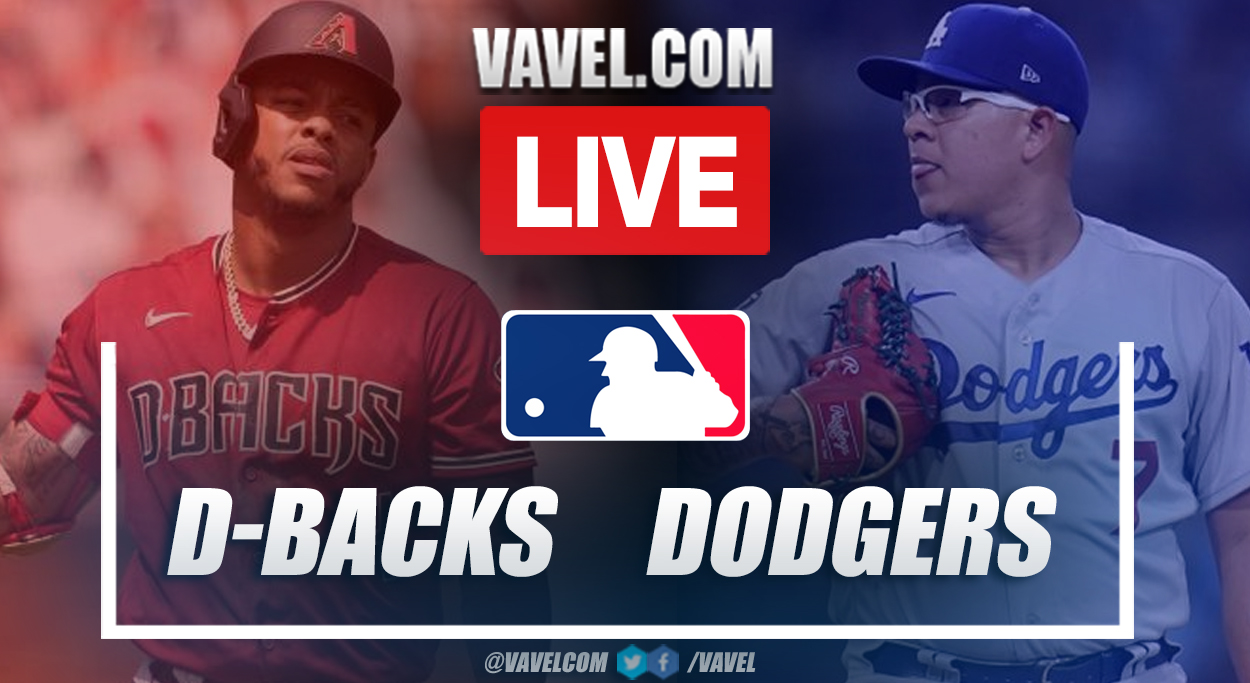 Thank you for following the broadcast on VAVEL.COM
Highlights and Runs
Dodgers win
End | 9- Up
9- Up
9- Up
9- Up
End | 8- Down
8- Down
8- Down
8- Down
8- Down
8- Down
End | 8- Up
8- Up
8- Up
8- Up
8- Up
End | 7- Down
7- Down
7- Down
7- Down
End | 7- Up
7- Up
7- Up
7- Up
7- Up
7- Up
7- Up
7- Up
7- Up
End | 6- Down
6- Down
6- Down
6- Down
6- Down
6- Down
6- Down
6- Down
End | 6- Up
6- Up
6- Up
6- Up
6- Up
End | 5- Down
5- Down
5- Down
5- Down
5- Down
5- Down
5- Down
5- Down
End | 5- Up
5- Up
5- Up
5- Up
End | 4- Down
4- Down
4- Down
4- Down
4- Down
4- Down
End | 4- Up
4- Up
4- Up
4- Up
4- Up
4- Up
4- Up
End | 3- Down
3- Down
3- Down
3- Down
3- Down
3- Down
End | 3- Up
3- Up
3- Up
End | 2- Down
2- Down
2- Down
2- Down
2- Down
2- Down
End | 2- Up
2- Up
2- Up
2- Up
End | 1- Down
1- Down
1- Down
End | 1- Up
1- Up
1- Up
PLAY BALL!!!
Nine times, Dodgers
D-Backs roster changes
Dodgers in postseason
Los Angeles Dodgers- Starting Lineup
Arizona D-Backs- Starting Lineup
Tune in here Arizona D-Backs vs Los Angeles Dodgers Live Score!
How to watch D-Backs vs Dodgers match?
What time is D-Backs vs Dodgers?
Los Angeles Dodgers projected starting pitcher
Arizona D-Backs projected starting pitcher
How the Playoff race is shaping up in the West?
D-Backs fight for nothing in a campaign to forget
Dodgers on the hunt for the Giants
Welcome to VAVEL.com's LIVE coverage of the MLB match: ArizonaD-Backs vs Los Angeles Dodgers!