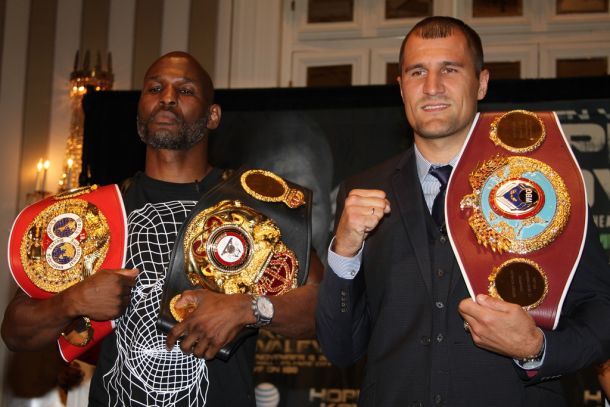 Sergey Kovalev and Bernard Hopkins brought numerous amount of anticipation to Atlantic City. Hopkins is 49 years old and is still trying to give it all he has in the boxing world.
Kovalev came out in the first round with aggressive jabs and landed almost all of them on Hopkins. These vicious hits are what gave him the nickname, "Krusher." Kovalev was able to regroup from the few hits that Hopkins landed on him and was successfully able to get back on offense and display his dominance throughout the fight.
Hopkins' age was displayed all night long. He was slow to respond to the hard punches by Kovalev and was losing energy as each round passed by. Nonetheless, Kovalev asserted his dominance as arguably the best fighter in his division.
Kovalev improves to 26-0-1, and Hopkins now stands at 55-7. Kovalev successfully defended his WBO light heavyweight title and has earned the IBF and WBA light heavyweight titles. Hopkins has had an amazing run in boxing, and it now appears that it is Kovalev's time to shine.