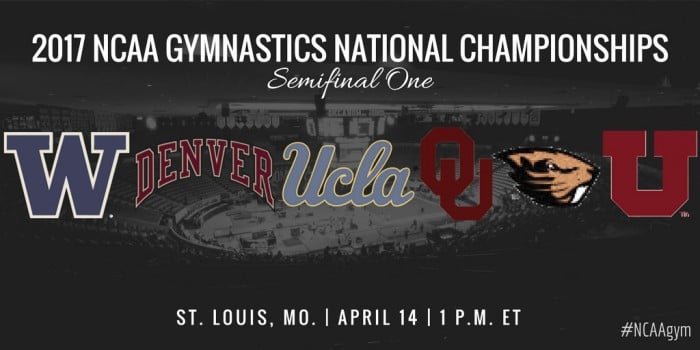 Of the teams taking part in this semi-final, only Oklahoma are more or less guaranteed a place in the Super Six. The full list of teams participating in this semi-final is Oklahoma, Utah, UCLA, Denver, Washington & Oregon State.
Let's have a look at each of the teams in turn and try to gauge their realistic chances of making the Super Six.
Oklahoma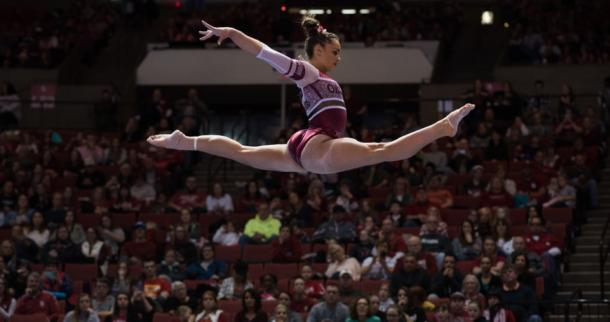 With the return of Maggie Nichols to the all around for the Sooners in the regionals, Oklahoma is in the best position to secure a top three place. Looking to defend their Super Six title the Sooners would need to practically suffer a meltdown in order to not qualify.
Nothing can ever be guaranteed in gymnastics, but Oklahoma only needs an average performance to progress. Such has been their scoring so far, that the Sooners have a huge advantage going into this semi.
Oklahoma has scored over a point better in the regionals than any of the other teams in the Semifinal, and have over half a point on any of the other teams in the whole country.
Having been able to use the regionals as practice, the only slight issues for the Sooners were the floor landings. Working on these for the Semi final will have been a priority.
Knowing that several falls would be the only thing to stop Oklahoma making it to the Super Six, the Sooners can relax and just concentrate on scoring enough to get through, they do not have to go for broke.
Utah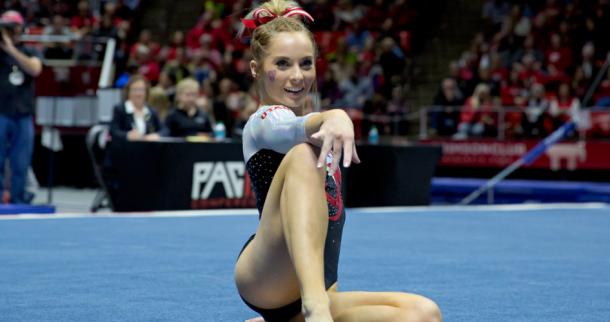 Utah must make improvements on beam and bars as these are their lowest scoring apparatus. Poor scoring at the Semifinals on these two pieces would put the Ute's in danger of not qualifying for the Super Six.
What Utah cannot afford to do, is perform badly on Beam and Bars and then have to rely on Mykayla Skinner to pull it back for them on floor and vault.
Having all the pressure on one gymnast is not ideal, even though Skinner usually scores highly on the pieces. One or two slip-ups by Skinner or even minor mishaps could see Utah in a spot of trouble.
If Utah has a good day on all pieces, they can make it through to the Super Six. They will need to nail landings and other apparatus within the routines. If they have a bad day and can not make inroads on beam and bars, they will not make it to the final.
UCLA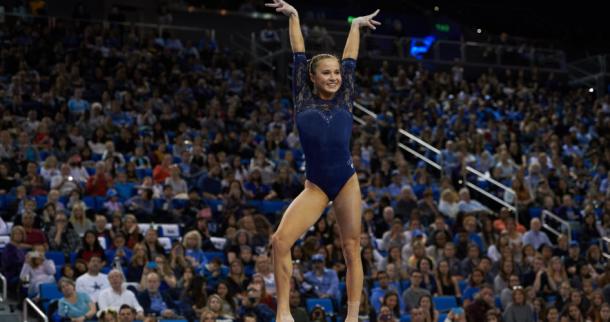 Now for UCLA, it's in theory very simple to qualify for the Super Six. Score well on both beam and bars and get the total around 197. This means that they will not require much on vault and floor.
The Bruins tend to struggle on the vault and floor. Their line up for the vault is OK, but certainly not one that can guarantee to score around 49.4 - which would see them qualify with ease.
Even though UCLA had problems on the beam in the Nationals, keeping to their usual standard on both pieces will see them safely through to the Super Six.
With work on the vault though, the Bruins could turn into title contenders, as many felt they were at the start of the season. Unfortunately, the vault has proved to be their downfall. UCLA have to improve on this apparatus if they are to do well this year.
Oregon State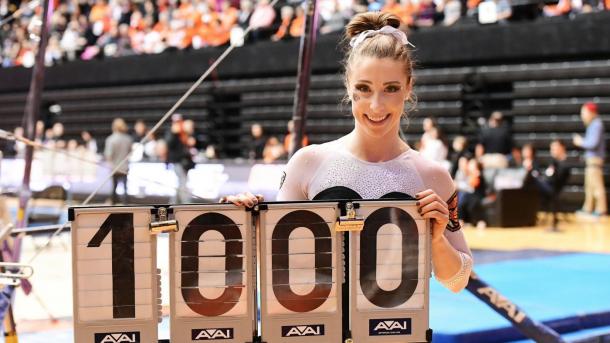 Oregon goes into the semi-finals as underdogs. They are also the most likely to cause an upset here. Should OSU nail their vaults and landings, using the difficulty of 10.0's start values Oregon can gain on UCLA and Utah. If other teams falter, then OSU can take advantage, but they need to work themselves into a position to do so.
With the vault being their best apparatus, Oregon has to use this to gain on the other teams. OSU also have a very strong beam lineup, so scoring well on their best pieces can help on the weaker ones.
Washington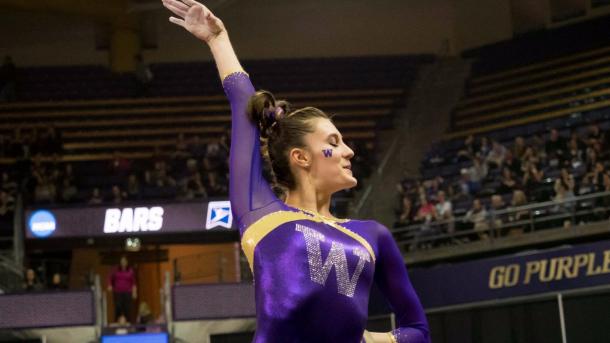 Washington has waited a long time for a change at the Super Six. The last time they had reached the Nationals was back in 1998.
The best event for Washington bar far is the beam. They always score high on this piece. Where they fall down though is the other pieces. Getting respectable scores in the regionals on floor and bars will not see them qualify for the Super Six.
Washington will be hoping for some good fortune and some bad luck from other teams to enable them to make the Super Six. It's usual for teams to qualify for the finals with team totals over 197.
However, Washington has only managed to produce this once. A low 197 would see Washington needing some very bad rotations by at least three other teams to qualify. Although not impossible, it is very improbable that this would occur.
Denver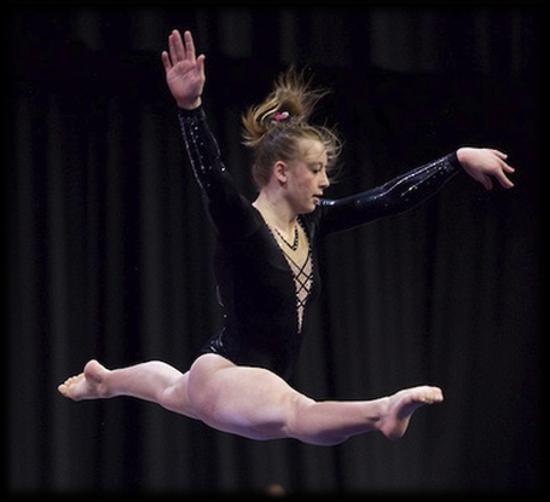 Denver is another team that has had a long wait to make the nationals. The wait for Denver has not been as long though, they last made the nationals in 2008.
For Denver, their problems are usually on vault and floor. Typically scoring around 49.1 on both pieces, the team would be happy with that under any other circumstances.
However, at the nationals, this is a relatively poor score on the apparatus. To advance Denver need to score around 49.3, they could also do with assistance from the other teams.
Denver is not far behind Utah overall and does look realistically like a threat for grabbing a spot at the Super Six. This will be great reading for Denver, who would love to make it that far.
Prediction
My picks for the Super Six from this semi-final are
Oklahoma
Denver
UCLA