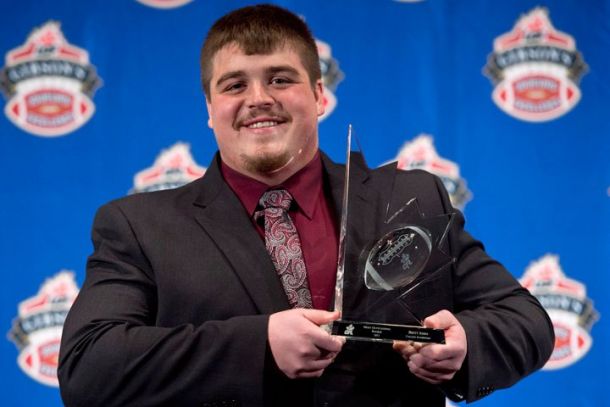 Of all of the places that the NFL has started producing talent, typically Canada is not one of those places. But another Canadian has recently joined the league with Brett Jones inking a deal that brings him to the Big Apple, signing with the New York Giants.
Measuring 6'2" and 310 lbs, he has ideal size for an NFL Center or Guard, meaning he could be getting ready to snap the ball to Eli Manning. Another bright spot is he is still a young man, as he is currently only 23 years of age, so he still has time to develop and get stronger in the NFL. He recently had won the CFL's Most Outstanding Offensive Lineman Award for 2014. While that is not exactly a precursor for NFL success, it's nice to know that some of the best players from the North are making it to the NFL.
The NFL tried several years ago to make a farm system when they tried NFL Europe, which was an experiment that largely crashed. The CFL though, has been going strong since 1974 and while it is not a direct farm system, it does give players an opportunity for another place to play when they are not fully ready or haven't played enough football to develop to go to the NFL. This is a great thing for the future of the NFL.
Looking at the map, it appears that Brett's hometown of Weyburn, Saskatchewan, is just a little bit North of the recent North Dakota oil boom in Williston, North Dakota. It is a town of just over 10,000 people, so New York City could be a real culture shock for the young man. Also, if his family decides to travel to his games at the Meadowlands, it will be a drive of just over 3,000 km or 1800 miles. But congrats to the gentleman of Brett Jones, and this writer will be checking to see just how he performs in the NFL, South of the border to him.