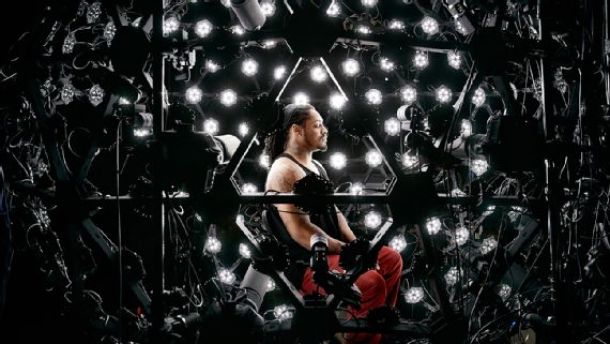 This time, Lynch wasn't just here so he wouldn't get fined. The man named Beast Mode was here to become the first athlete to ever play a character in Activision's Call of Duty franchise.
Lynch will play a role in Call of Duty: Black Ops 3, which is set to drop in stores on November 6th. It appears that his 'Beast Mode' character will function in the plot as a villain, or at least a mercenary; some kind of bad guy. Just like he appears to defenses on the football field. According to Lynch, "The whole game is Beast Mode."
Marshawn and his in-game look-alike will appear on the cover of ESPN the Magazine on the 22nd of June. In order to have his full likeness in the programming, Lynch had to take a day to visit the Activision studios and perform actions in different sensor suits, including a cutscene that takes place in a Singapore bar. Seems like an interesting position for the tough Oakland man to take.