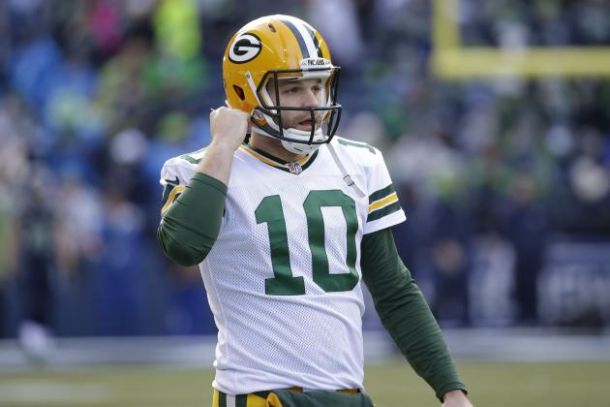 On the fallout of the deflate gate, Patriot fans around the world are just waiting for NFL decision to overrule Tom Brady's four-game suspension. New England is getting ready for the worse by signing quarterback Matt Flynn. The team worked out with Flynn yesterday before deciding to sign him. They cut quarterback Garrett Gilbert to make room on the roster for Flynn.
Ever since coming into the league, he has played for the Green Bay Packers, Seattle Seahawks, Oakland Raiders, and Buffalo Bills. He made an impact in the league with Green Bay, going in for an injured Aaron Rodgers in the 2013 season where he started five games, throwing for 1,146 yards with seven touchdowns and six interceptions.
There is a lot to like about Flynn. He is a great passer, he knows how to throw the deep ball, and he can also run the ball when he is getting pressured for a good few yard gains. He is not a starting quarterback, but he is a really good backup quarterback that can come in for you when you need change at the quarterback spot or when your starter gets hurt. Flynn is a good guy to handle the job for the short-term plan.
New England is being smart with this signing with all signs pointing to Tom Brady missing a game or more. The chances of him getting his suspension reduced to zero games are slim to none. They are signing a great veteran backup for Jimmy Garoppolo. Just in case he does not do good during training camp or during the games that Brady does not play they can turn right to Flynn.
Flynn will be there to become a mentor to the young quarterback. There might be a chance that he is going to start. There is also a chance he backs up Garoppolo, as he will not be a bad quarterback to sub in for Garoppolo. If he is either not playing well or injured or played too many minutes in the game, there is a slight chance for him to start over Garoppolo. If by any chance he does start over him, he has to take advantage of the chance that he is going to get in New England.