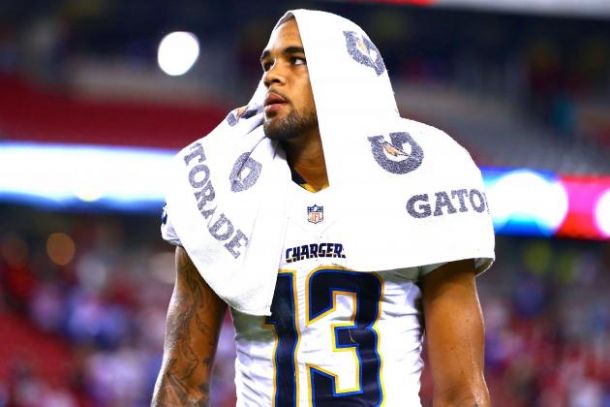 There were a TON on injuries in the eighth week of the 2015-2016 season. Many were season ending, at least one was career ending, and some were just downright scary. Yes, injuries are a part of the game, but it is terrible to see so many big name players (though it's terrible when non-big name players get hurt, too) to see their season come to an end.
Cameron Wake started the epidemic on Thursday night in the Miami Dolphins' game against the New England Patriots. Wake was diagnosed with a torn Achilles, an injury that will sideline him for the remainder of the season. This injury is super devastating to Miami, a team that was just finding some success under new Head Coach Dan Campbell. It will be hard for the team to find success throughout the rest of the year without their defensive stud.
Perhaps the best player that saw their season come to an end on Sunday was Le'Veon Bell. Bell tore his MCL on a hit that would hurt your gut, whether you have a weak stomach or not. With his shattered ligament, the Pittsburgh Steelers' Super Bowl hopes may have shattered, too. Sure, the team has a great backup in DeAngelo Williams, but there really isn't a way to replace the best overall running back in the NFL.
The saddest injury of the week was endured by Steve Smith Sr. of the Baltimore Ravens. He suffered a torn Achilles, which will bring his season to an end, and possibly his career. Before this season, Smith said that this would be his last. Knowing the kind of intensity that he plays with, just about no one would be surprised if Smith would play next year. If he is done, this is a terrible way to end a potential Hall of Fame worthy career.
Possibly the silliest injury of week eight happened to Reggie Bush. After being pushed out of bounds, the San Francisco 49ers running back slipped on the concrete in front of a sign of Brian Quick. Looks funny, but not so funny when you hear that Bush tore his MCL and will miss the rest of the season, according to Ian Rapoport of NFL.com. It will be interesting to see what the future has in store for the 30 year old former Heisman trophy winner.
Keenan Allen will miss the rest of the season due to a lacerated kidney that he suffered against the Ravens, according to ESPN. Phillip Rivers has been having a great season, thanks in large part to Allen. Allen's 67 receptions are tied for the second most in NFL history through eight weeks. Also, his 725 yards on the season is good for third in the league. A lacerated kidney is scary business, so it is good that Allen will miss some time to take care of the issue.
Chicago Bears running back Matt Forte was yet another victim of a knee injury on Sunday. This one, thankfully, should not be season ending. Coach John Fox said that Forte will play again this season, but there are not specifics yet as to when. Fox also said the MCL was damaged, not the ACL, which definitely contributes to the optimism of the team. Forte is of exponential importance to the team, so they want him back out there as soon as possible.
As if enough of talented running backs didn't suffer leg injuries on Sunday, Khiry Robinson of the New Orleans Saints suffered a gut-wrenching injury the resulted in a fractured tibia. Coach Sean Payton kept it simple, "His season has come to an end." Robinson was part of a trio of very good running backs for the Saints, along with Mark Ingram and C.J. Spiller. With Spiller being a receiving back, Ingram will officially take over as the main running back, though he has been all along.
The victim of the scariest injury of the week was Ricardo Lockette, receiver for the Seattle Seahawks. On a punt, Lockette was decked by Jeff Heath of the Dallas Cowboys. Lockette was down for awhile, and it was a very scary moment as he lay motionless. He did raise his right arm to the sky as he was taken off on a stretcher, which was a good sign. According to the team, Lockette underwent surgery on Monday for ligament damage in his neck. He will miss the rest of the season, but the team said that all of the signs are positive, which of course is far more important than football.
It is terrible to see so many injuries happen in an NFL season,and all of these happened in one week. Hopefully the rest of the season will be a healthy one. It really can't get much worse than week eight, and hopefully everyone will return to full health and get back out there to do what they love.