Just as the 2016 season ended, the New York Jets are matched up against the Buffalo Bills, an AFC East pairing that seemingly never gets old.
A look into the future
After a disastrous season in which the Jets had a record of 5-11, placing fourth in the division, they look to start fresh in the 2017 season. Rookie sensations Jamaal Adams and Marcus Maye have drawn lots of attention throughout training camp, and they look to be some of the lone bright spots in the beginning of an inevitable rebuild.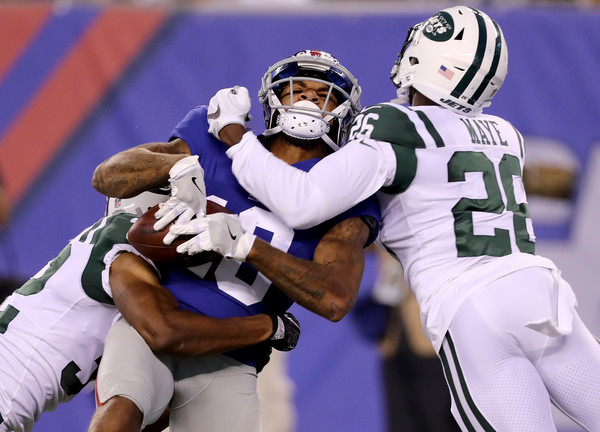 Josh McCown, 38, is one of the lone veterans on the team. When Head Coach Todd Bowles announced McCown was the starting quarterback, mostly everyone's expectations were met. He has a bevy of young players surrounding him, all looking to learn how to run the proper routes and protect the pass more effectively. Quincy Enunwa, one of the Jets' main receivers heading into the year, is out for the season, which leaves Jeremy Kerley and Jermaine Kearse in charge of the receiving corps. The passing game won't necessarily be strong in this season opener, but the running game is still solid in the hands of Bilal Powell and Matt Forte. There may not be lots of scoring from the Jets, but there will definitely be some stuff to take notes on.
Bills, bills, bills
LeSean McCoy will be the most lethal threat for the Jets in this matchup, despite having one of the best rushing defenses in the league. The Jets lost Sheldon Richardson, retained Leonard Williams and Muhammad Wilkerson, and have acquired Mike Pennel and Kony Eale. The defensive line is still present, but McCoy is much too explosive to retain all game. His agility, as always, will be something to look out for in this game.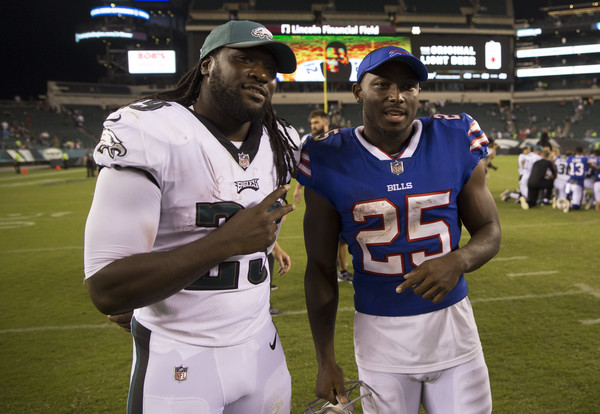 The Bills have also developed a deeper receiving corps, starting with Jordan Matthews, who will likely play after being monitored for a chip fracture in his sternum. Tyrod Taylor, one of the more versatile quarterbacks in the league, has also been declared healthy after a lengthy concussion protocol. That being said, the trio of McCoy, Taylor, and Matthews could prove to be a force in the season opener.