 The battered season for the Arizona Cardinals continues as they come on the losing end of a 33-0 loss to the Los Angeles Rams.
The last time the Cardinals were shut out came in 2012 in their loss against NFC West foe Seattle Seahawks 58-0, the worst loss in Cardinals franchise history.
The Rams dominated this matchup all game long totaling 425 yards and holding the ball for 39 minutes. The Rams accumulated 28 first downs and converted 13 of 19 third down attempts.
Rams' offense has a field day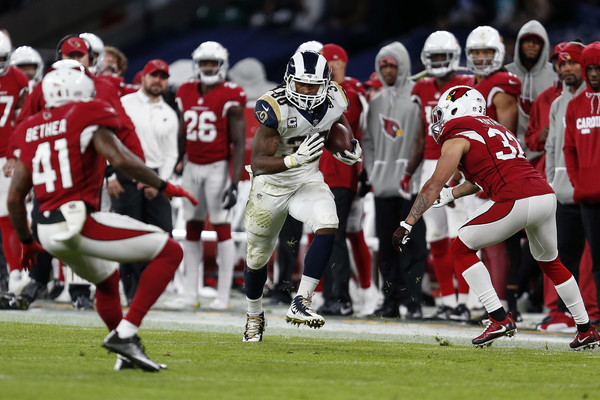 Todd Gurley continues his career resurgence as he carried the ball 22 times for 106 yards and a touchdown. Gurley also had four catches for 48 yards.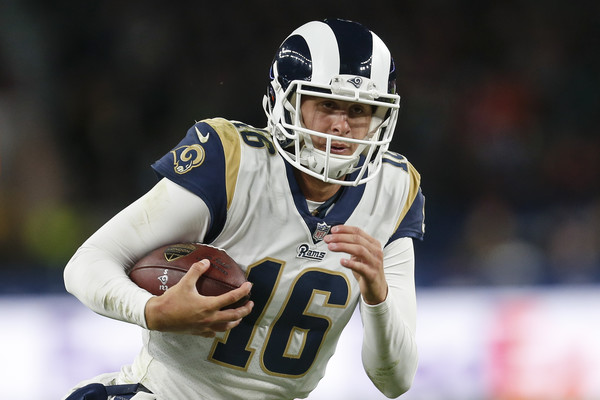 Jared Goff continues to show his improvement as he finished the game 22-for-37, throwing for 235 yards with one touchdown and one interception. Goff would rush for a nine-yard touchdown just before halftime.
Robert Woods is developing quite a connection with Goff as Woods finished the game with five receptions for 59 yards. Rookie Cooper Kupp had four receptions for 51 yards and one touchdown.
Cardinals struggles continue
Arizona started the game out quick in their opening drive, driving the ball 65 yards down the field to the Rams 14-yard line. Phil Dawson would miss from 32-yards out and that would be the last scoring opportunity the Cardinals would have. Dawson has now missed four field goals this season.
Larry Fitzgerald had three catches for 29 yards, extending his consecutive games with a catch to 202. Fitzgerald appeared to be shook up after a play in which he gained 17 yards. Fitzgerald would finish the game.
Adrian Peterson, in his second game for the Cardinals since being acquired from the New Orleans Saints, could not duplicate the performance he had a week ago. Peterson rushed for just 21 yards on 11 attempts.
Injuries
The Cardinals suffered a big blow with the loss of quarterback Carson Palmer. Palmer exited the game in the second quarter with a left arm injury and was replaced by backup Drew Stanton. Palmer would not return.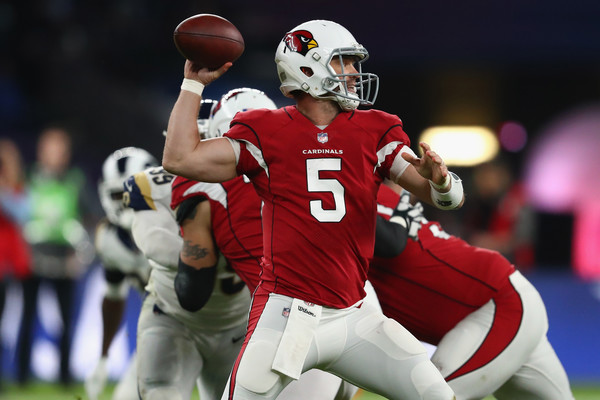 It was later confirmed that Palmer broke his left arm and will have surgery when the team returns to Arizona. Palmer can miss anywhere between eight weeks and the rest of the season.
The injury came when Palmer took a hit from Rams linebacker Alec Ogletree. Palmer finished the game 10-for-18 with 122 yards and an interception.
Up Next
The Rams will go into the bye week at the top of the NFC West. The Rams will play their next game in week nine against the New York Giants.
The Cardinals will also take their bye week next. They too return in week nine as they travel to take on the San Francisco 49ers.