 Lamar Miller and rookie D'Onta Foreman combined for 126 yards as the Houston Texans (4-6) defeated the Arizona Cardinals (4-6) 31-21 Sunday in Houston. With the win, the Texans snapped a three-game losing streak.
Foreman delivered two touchdowns for Houston in the winning effort. Foreman would be carted off the field with an ankle injury in the fourth quarter.
The Cardinals went into halftime with a 14-10 lead. The Texans went on to score 14 unanswered points in the fourth quarter to solidify their victory.
Running backs shine in victory for Texans
In their first possession of the game for the Texans, running back Lamar Miller scored on a seven-yard pass from Tom Savage to give Houston an early lead. Miller finished the game with 61 rushing yards and 22 receiving yards.
Ka'imi Fairbairn hit a 34-yard field goal just before halftime to bring the Texans within four.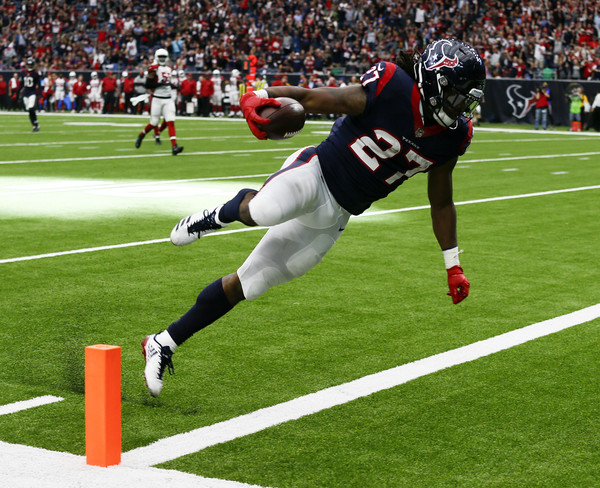 Foreman would take over in the fourth quarter, scoring his first career touchdown on a three-yard run and his second on a 34-yard run. Foreman rushed for 65 yards and caught three passes for 15 yards.
DeAndre Hopkins delivered a solid performance, catching four passes for 76 yards with one touchdown. Bruce Ellington emerged as the go-to option for Savage, catching six passes for 63 yards.
Gabbert has impressive debut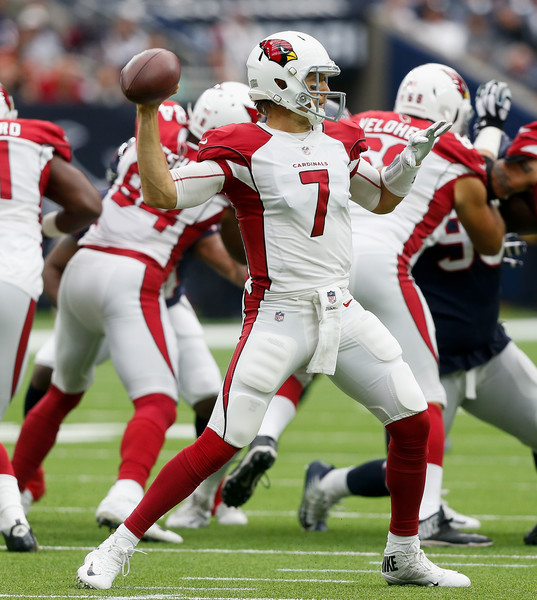 In his first game under center for the Cardinals, Blaine Gabbert would go 22-for-34, throwing for 257 yards and three touchdowns. Gabbert's two interceptions, however, erase what was a great start.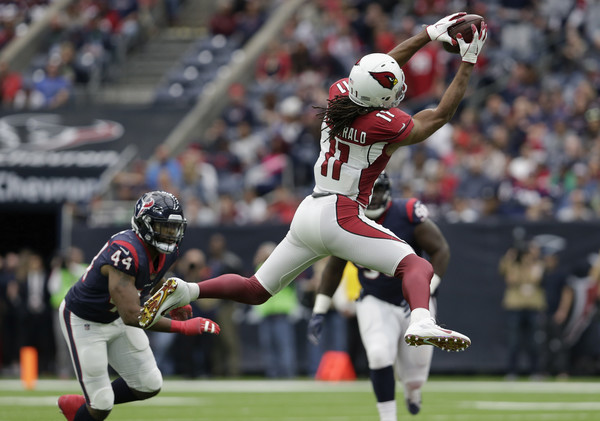 Gabbert's first touchdown came on a 20-yard pass to Larry Fitzgerald. Fitzgerald finished the game with nine receptions for 91 yards. With that performance, Fitzgerald passes Tony Gonzalez for fifth all time on the NFL's receiving yards' list.
Gabbert's next two touchdown would be to tight end Ricky Seals-Jones. Seals-Jones second touchdown gave Arizona a 21-17 lead.
Following Gabbert's two late interceptions, sealing the Cardinals fate, with Houston handing Arizona a loss.
Dropped passes
A major shakeup could be coming to Arizona's receiving corps after the loss. Three Cardinal receivers dropped seven passes of their combined 12 targets.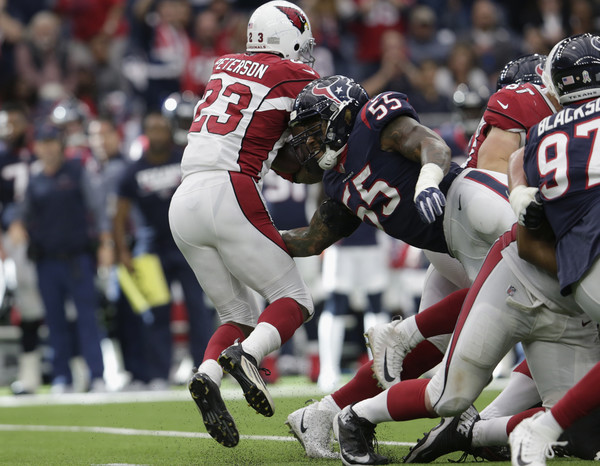 With six minutes and 33 seconds left in the game, Arizona Head Coach Bruce Arians decided to go for it on 4th-and-1 deep in Arizona territory. Instead of passing for the first, the Cardinals handed the ball to Adrian Peterson for a run up the middle. Arizona would fail to pick up the score and set up the 34-yard run to Foreman.
"I regret taking the fourth-down play now. It was a bad call and a bad decision," Arians admitted to Cardinals sideline reporter Paul Calvisi after the game. "I trusted our guys way too much and put the game in their hands at that point. Probably shouldn't have put it in their hands."
John Brown and J.J. Nelson were the biggest culprits, with Brown dropping three passes and Nelson dropping two.
"We'll be looking at some different receivers next week," Arians said. A handful dropped passes helped doom the Cardinals and erased Blaine Gabbert's impressive performance.
Up Next
Arizona will start their three game homestand against the Jacksonville Jaguars (7-3).
The Texans will host the Baltimore Ravens (5-5) on Monday Night Football.