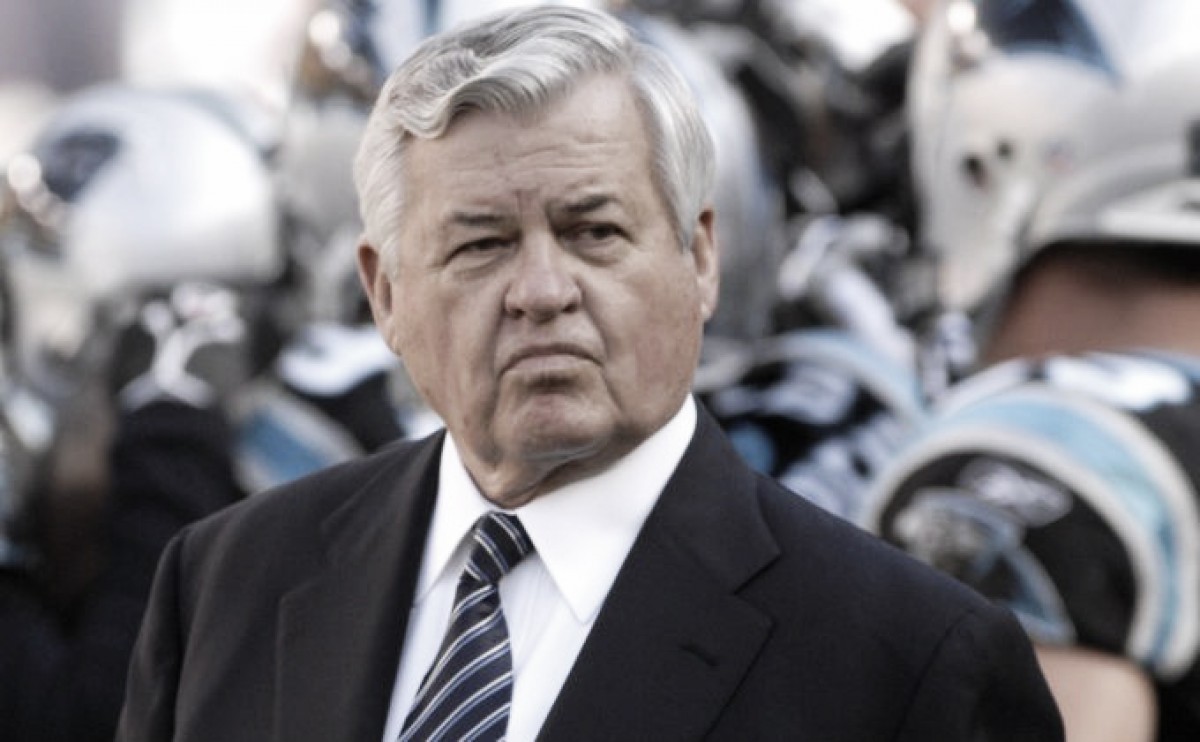 NFL Commissioner Roger Goodell placed a fine of $2.75 million on the Carolina Panthers' owner Jerry Richardson this afternoon. The outgoing owner had been under investigation by the National Football League and the evidence discovered led to the league fining him for workplace misconduct.
Findings by Mary Jo White led to Goodell's decision
The investigation into the accusations against Richardson were led by former U.S. Attorney and SEC Chairman Mary Jo White and her findings did not uncover anything that would discredit the accusations leveled at Richardson. White also noted that the Panthers organization and the ownership did not report the league the claims and agreements made which were related to these accusations until they became public knowledge last December. This led to the Goodell handing the fine of Richardson which will mostly be used to support organizations involved in race and gender based issues in and out of the workplace, according to a statement released by the NFL.
Roger Goodell stated his appreciation for White's "careful and thorough examination" of the claims brought forward and he hoped that her recommendations will in future, help ensure that workplaces within the NFL are "open, inclusive and respectful."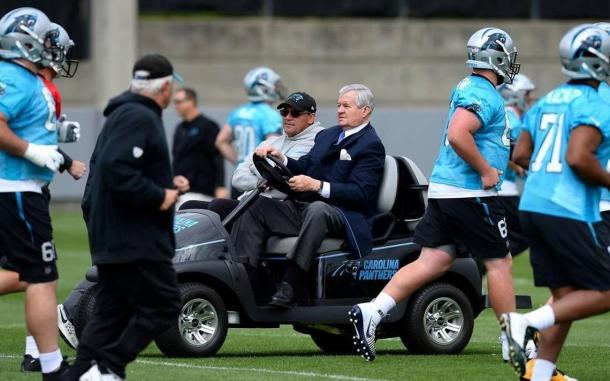 The Panthers also released a statement about the NFL's decision, saying that they had cooperated throughout the investigation and have "taken proactive steps to address any misconduct". The statement ended with the Panthers stating that they remain "committed to improving all facets of our organization and fostering an environment in which all of our staff can trust they are safe and valued."
Various organizations will be awarded most of the money that will come from Richardson
The organizations that the NFL have identified to receive monetary support from Richardson's fine are as follows; Beauty for Ashes Ministry, Inc., Black Women's Blueprint and Women of Color Network, Inc.
The NFL will also look to implement White's policies with regards to workplace conduct and will expect the Panthers to report​ to them of their ongoing work to address the claims of racial discrimination, sexual harassment and related workplace issues that stemmed from Richardson's allegations. With a new owner incoming, the NFL hopes that the change in ownership will not destabilize the efforts that they have put in place for the Panthers to resolve their internal issues.