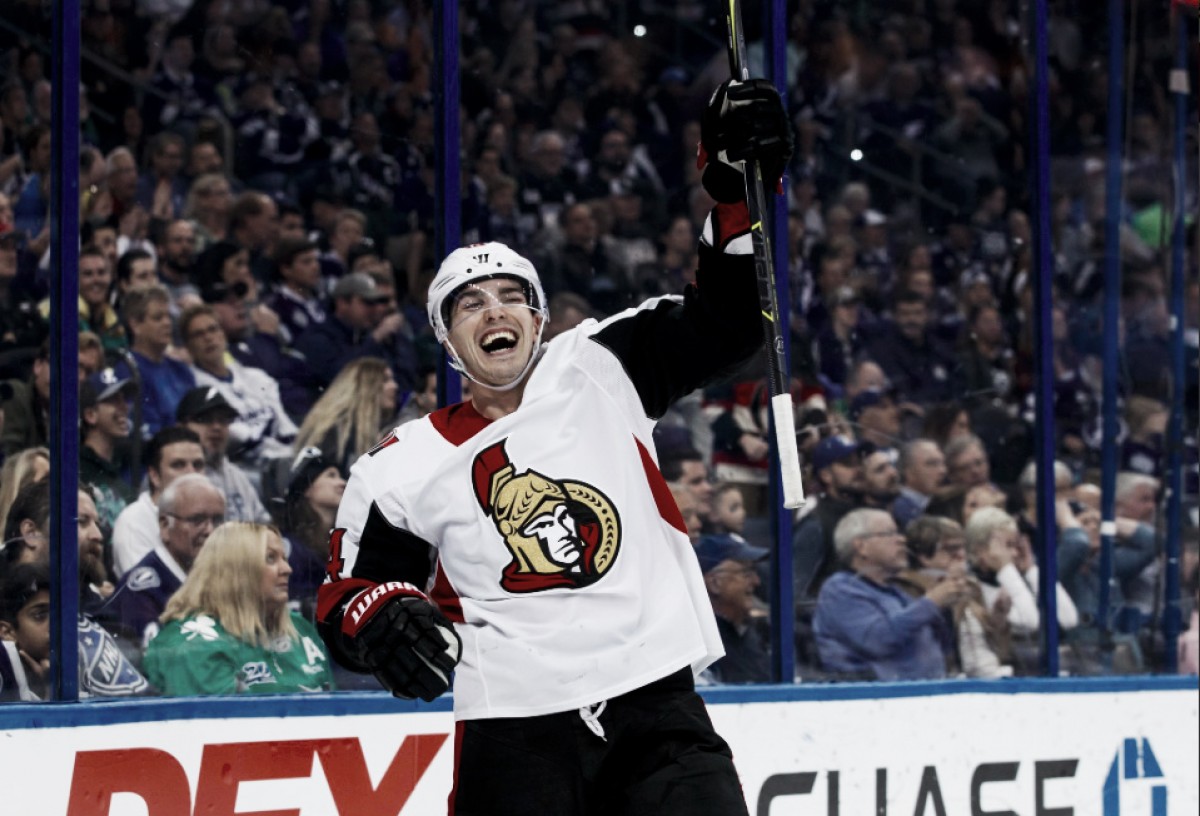 After learning that he had been traded to the Tampa Bay Lightning from the New York Rangers, the new kid on the block, J.T. Miller recorded his first career hat-trick, but it wasn't enough as the Sens defeated the Bolts 7-4.
J.T. Millers' hat-trick not enough as Senators defeat Lightning
Miller's first goal came at 4:19 in the first period, when his shot from the center of the zone found the top right corner of the net, beating goaltender Mike Condon.
Ottawa would come out swinging with Magnus Paajarvi tying the game up at 1-1. Just three minutes later, Ryan Dzingel took a shot from the right faceoff circle of Bolts netminder Andrei Vasilevskiy, to double the Sens lead at 10:47 in the first.
But Ottawa wasn't done there. Tom Pyatt joined in on the fun by getting his name on the scoresheet to give the road team a 3-1 lead as both teams headed into the locker rooms after 20 minutes.
Miller strikes twice in the second period
It was a special ops mission for Miller. He notched his second goal of the game, a little over two minutes into the second period to pull Tampa Bay within one.
Marian Gaborik gave Ottawa the two-point lead again with his shot to make it 4-2. That would be his ninth of the season.
The visitors started to pull away with the game midway through the second period when Mike Hoffman scored for his 20th of the year.
Defenseman Erik Karlsson, whom Tampa Bay was reportedly trying to lure away during the trade deadline window, would score his eighth of the season, but it was only after Miller scored his third of the night, securing his first career hat-trick.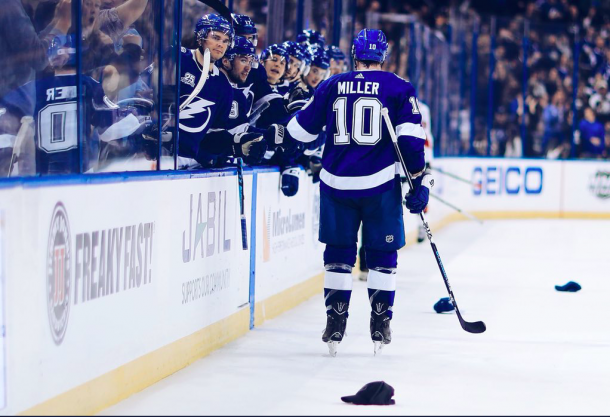 Ottawa puts the game to bed
Hoffman would score his second of the night, extending the Senators lead to 7-3, while another new face, former Rangers captain Ryan McDonagh scored his third of the year to make it 7-4. That wouldn't be enough for the Bolts as Ottawa secured two points.
The Sens are now 25-33-11 and sit seventh in the Atlantic, while Tampa Bay still sits in first with a 48-18-4 record and 100 points.
Three Stars
1.) Mike Hoffman (2G, 0A, 0PIM, +1 +/-, 19:28 TOI)
2.) J.T. Miller (3G, 0A, 0PIM, 0 +/-)
3.) Ryan Dzingel (1G, 1A, 0PIM, +1 +/-, 17:11 TOI)
What's next?
Tampa Bay continues their homestand against the Boston Bruins on Saturday, while the Senators play host to the Dallas Stars on Friday.
Post Game Quotes:
Miller on Saturday's game versus Boston: "Biggest game of the year. We have a point to prove after tonight's performance and I think guys will have a chip on their shoulder."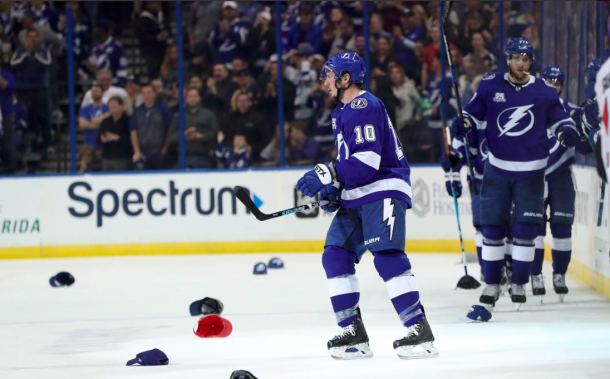 Anton Stralman on loss: "It was disappointing. Playing a team coming off a back-to-back and allowing seven goals. It's unacceptable."
Chris Kunitz: "Any time you give up seven goals, you have to look within. You have to dig deeper and commit to being sound defensively, to playing a better team game."