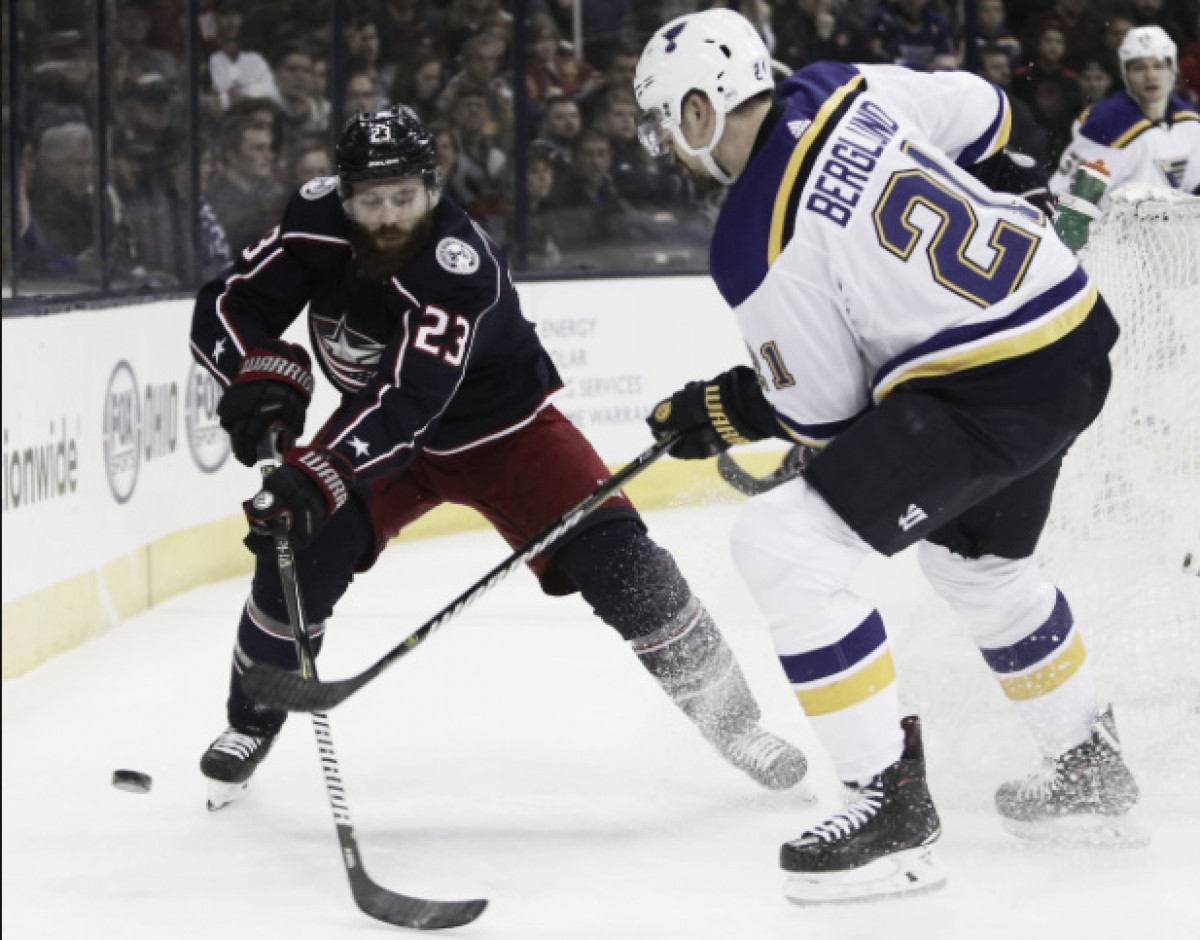 The season-long 10-game win streak came to an end Saturday night as the Columbus Blue Jackets faced defeat to the St. Louis Blues. The loss doesn't affect the standings much, but a chance to almost lock up third in the Metro would have been nice for Columbus fans.
Blues snap Jackets' win streak
Netminder Jake Allen made an outstanding 33 saves, and Alexander Steen scored on the first shot of the game for the road team, as the Blues took two points, defeating the Blue Jackets 2-1.
Vladimir Tarasenko also got his name on the scoresheet, scoring a wrist shot through traffic at 9:37 of the second period. Brayden Schenn got an assist, his team-leading 29th of the season along with Jaden Schwartz.
"It was a huge win for us, especially when Colorado wins this afternoon. Points are crucial right now. Let's just take it one step at a time. And we will figure out the standings at the end," said Allen.
The win was Allen's 26th of the season, and seventh in his last eight games. He also leads the league with 10 shutouts on the road, since the 2014/15 season.
The Colorado Avalanche defeated the Vegas Golden Knights 2-1 in a shootout.
St. Louis now has 89 points -- one behind the Avs. They are also three points behind the Minnesota Wild, who defeated the Nashville Predators 4-1.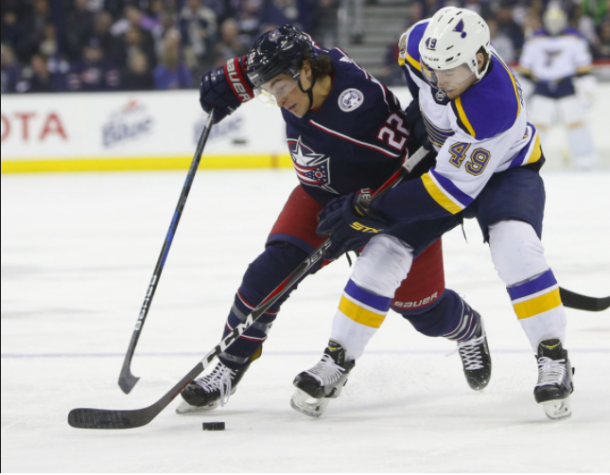 Jacket's netminder Sergei Bobrovsky gave up the two goals on 28 shots. This was his first loss since March 2. Cam Atkinson scored the lone goal for the home side, and almost had another but it was eventually waved off.
Atkinson extended his point streak to four games.
"We had enough chances. We just couldn't beat them. I thought we played a good game. We had ample opportunities. We just couldn't beat the goalie," said head coach John Tortorella.
Post-game notes
With the win, the Blues completed the second of four sets of back-to-back games on successive weekends to close the regular season. In addition, Carl Gunnarsson will miss the remainder of the season with a torn ACL in his left knee. The win also marked the 33rd time the Blues have won after scoring first.
For Columbus, Lukas Sedlak was a scratch for this game, after being hit in the back of the head in Columbus' win over the Florida Panthers.
Coming up for both teams, the Blues return home to host the San Jose Sharks on Tuesday night, while Columbus heads north of the border to begin a Canadien road trip, facing off against the Edmonton Oilers Tuesday night.