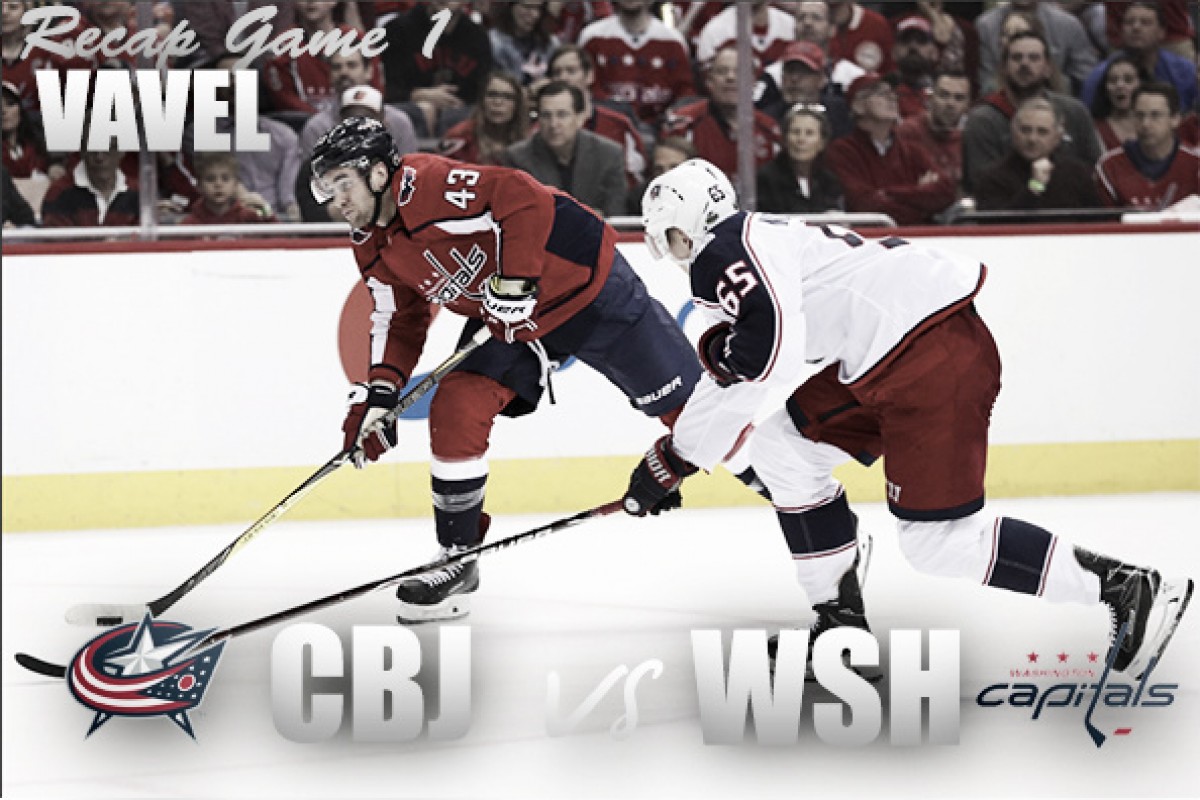 The natives of central Ohio are restless. They are cheering and rooting from the streets that surround Nationwide Arena.
Not literally, but we all know for sure that the bar across the bridge, known as R Bar, is surely getting business tonight with a lot of happy hockey fans.
The Columbus Blue Jackets completed a remarkable comeback against the Washington Capitals. Not only were the Caps up 2-0, but they also had a man advantage.
But that didn't seem to be a problem for the road team, as Columbus cut the lead Washington had and turned it into a Game 1 win on the road.
Blue Jackets lead series 1-0
In the first period, things were going back and forth, with both teams getting off good chances but not being able to convert.
As the period started to wind down, there was a twist in the game, and Columbus was soon down one man for five minutes, and then for the entirety of the game.
Winger Josh Anderson was assessed a five-minute major for boarding and a game misconduct.
To capitalize the Caps' power play, Evgeny Kuznetsov scored the first goal to draw blood. And just 29 seconds later, yet another power play goal from Kuznetsov to double the home team's lead heading into the first intermission.
Columbus sees hope
About five minutes into the second period, Columbus was granted a lifeline. Alexander Wennberg was able to pull the Jackets within one goal with his shot past netminder Philipp Grubauer.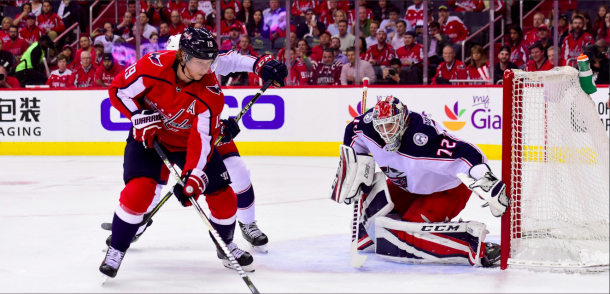 In the third period is where things started to get really interesting.
Already having the momentum about 65% shifted in their way, Columbus was eager to look for an equalizer.
And they got just that, thanks to Thomas Vanek who was kind enough to hang out in front of the net in traffic of his own teammate. Nonetheless, the game was tied 2-2, until Devante Smith-Pelly was able to shoot the puck past Jackets netminder Sergei Bobrovsky.
Washington would carry that lead until late in the third period when Seth Jones slotted home the game-tying goal late in the third period. That tied the game at 3-3 and time ran out in regulation.
That goal would set up the first overtime period.
And it didn't take longer than eight minutes into the overtime that Artemi Panarin skated down the left wing and cut to the net for the game-winning goal to give Columbus a 1-0 lead over Washington in the series.
Game 2 of the series is set for Sunday, April 15 at 7:30 pm EST.