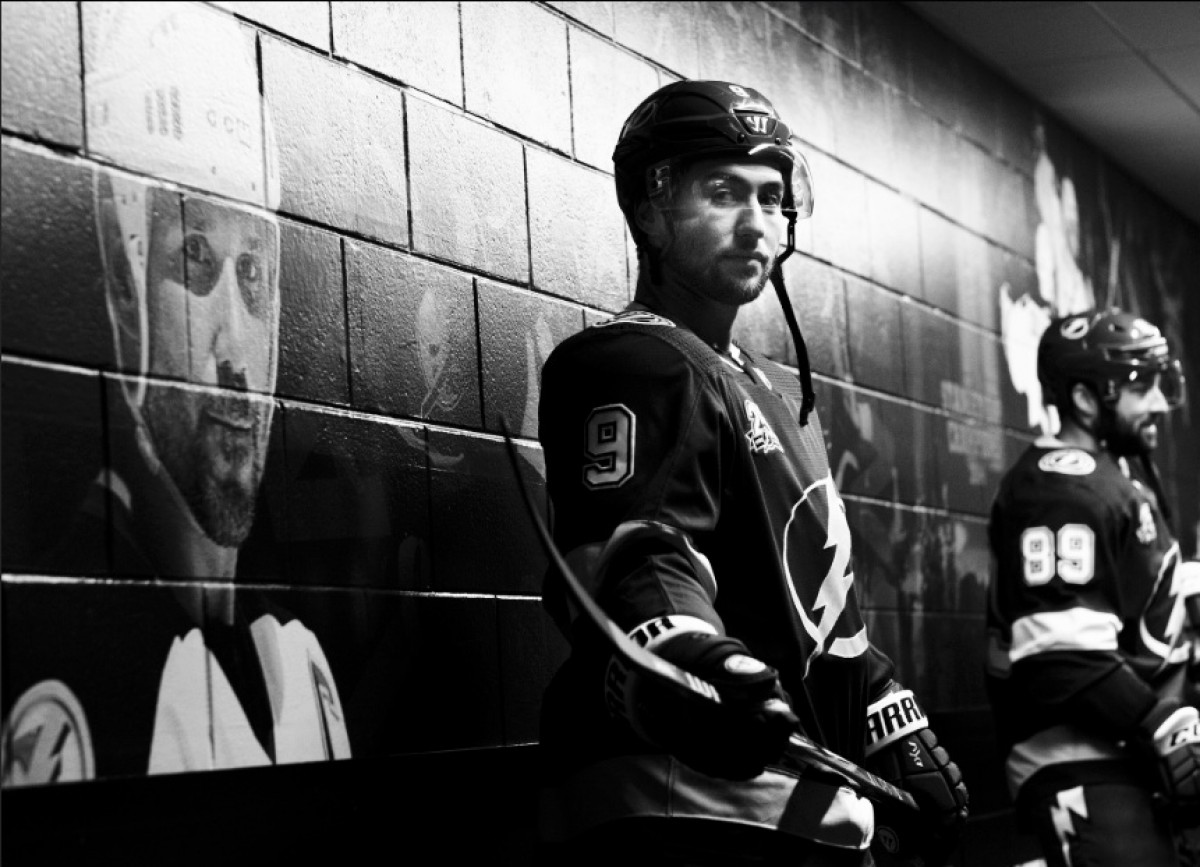 The Boston Bruins had their backs against the wall coming into Game 5 against the Tampa Bay Lightning. In the last game, Boston thought they had the Bolts right where they wanted them. But Dan Girardi had other plans and gave Tampa the win 3:18 into the overtime period in Game 4.
Tampa Bay is looking to make the Eastern Finals for the third time in four years and looking to make Boston 0-24 while down 3-1 in franchise history.
The Lightning took it to Boston in the first few minutes of the game. They created scoring chances and were able to maintain the puck, but Boston netminder Tuukka Rask was there to keep the puck from hitting the back of the net.
Boston's power play continued to help them in the series. In the last dying seconds of the first period, David Krejci found the back of the net, ripping a one-timer shot past goaltender Andrei Vasilevskiy.
Boston helped themselves to a 1-0 lead at the end of the first period, looking to keep the momentum going throughout the remainder of the game.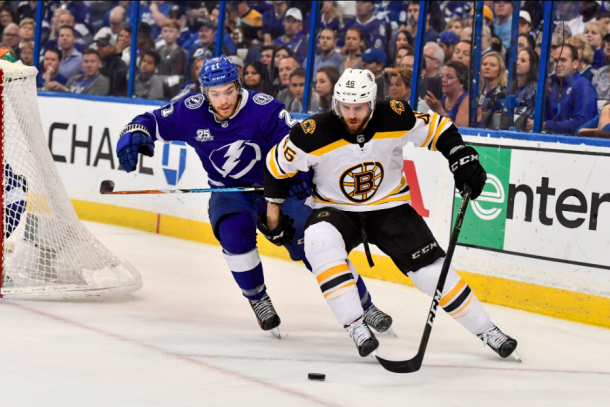 The second period was all Lightning.
Brayden Point got an equalizer when he was able to fake a one-timer shot against Rask, freezing him up. Point slotted the puck into the back of the net to level the game 1-1.
J.T. Miller got the second goal, with clever passing between him and Nikita Kucherov. Miller then got the puck and put it top shelf past Rask to give Tampa Bay their first lead of the game.
The Bolts never looked back again, as the third period saw Boston attempt to claw their way back into the game, still down 2-1.
Vasilevskiy stood on his head in the third period, stopping every attempt that came his way.
With a little over two minutes left in the final frame, defenseman Anton Stralman shot the puck 185 feet from his own end and into the back of the net, sealing the game 3-1 for the Lightning to advance to the Eastern Conference Finals, winning the series 4-1.
Now, many would wonder what the exchange between Ryan Callahan and Brad Marchand would be. Would they shake hands? Would Marchand take a minute to apologize? Or would Callahan skate right past and shake hands with the next guy in line?
The players shook hands quickly, not saying a word, and went on. All tongues stayed in their original position.
While other players took a minute to extend their 'congratulations' and 'good game,' the exchange between Marchand and Callahan will be the most talked about.
The Tampa Bay Lightning will face the winner of the series between the Pittsburgh Penguins and the Washington Capitals. Washington currently leads the series 3-2.
What went wrong for Boston, and conversely what went right for Tampa Bay? Let us know in the comments section below.