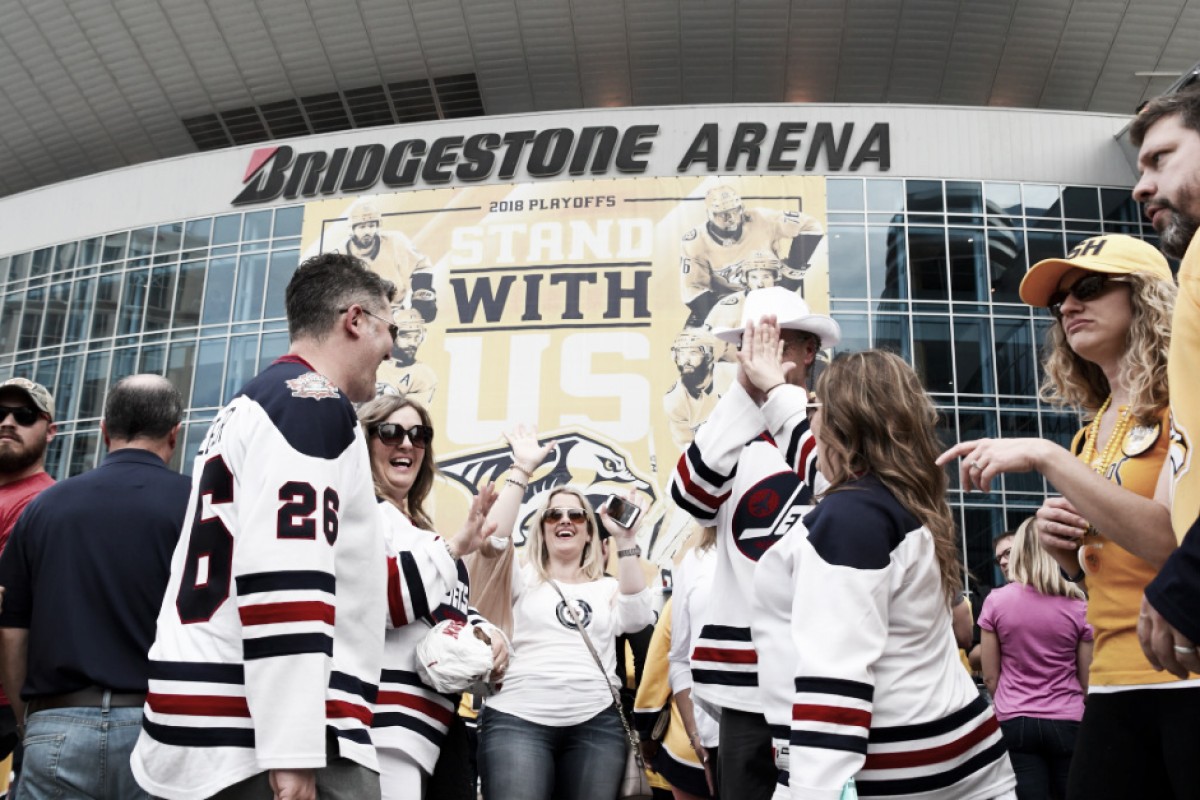 The Winnipeg Jets and Nashville Predators met for the last time this season as they played Game 7 in the 2018 Stanley Cup Playoffs for a chance to face the Vegas Golden Knights in the Western Conference Final.
Both teams had little to no good chances in the opening minutes. But it was the Jets who got on the board first.
Jets strike first
Close to being midway through the first period, Tyler Myers scored from an impossible angle, banging the puck off of the foot of Pekka Rinne and into the net.
Just minutes later, Paul Stastny doubled the lead to give Winnipeg a 2-0.
Both goals were 2:06 apart from each other.
After the second goal, head coach Peter Laviolette made a goalie switch, bringing off Rinne to not only preserve a timeout but to get the attention of his team as they started this game really slow.
Subban pulls one back
Nashville would grab a goal back from P.K. Subban with his slap shot on the power play that beat Connor Hellebuyck to pull the Preds within one.
The second period was certainly a quiet one. Again, limited chances but they were there.
Winnipeg would eventually get their two-goal advantage back when Blake Wheeler found Mark Scheifele in the faceoff circle, prepared for a shot that he got into the back of the net.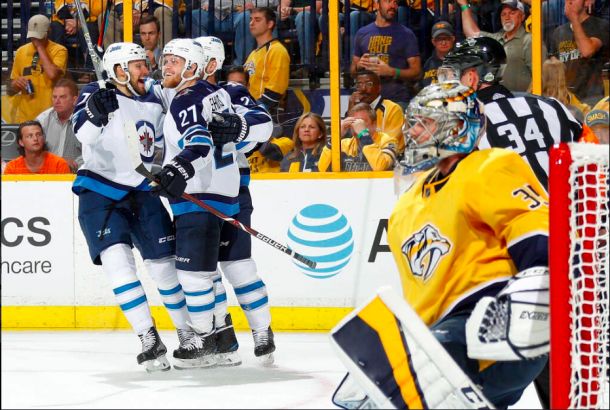 In the final period, Stastny got his second of the night after Patrik Laine ripped a shot from the point that was blocked. Laine found the rebound and was able to slot it home, giving Winnipeg a 4-1 lead.
In the last few minutes of the game, Winnipeg and Scheifele would add another with an empty net goal, making the score 5-1.
The game finished and it would be the Winnipeg Jets who would advance to the Western Conference Finals to face the Golden Knights. If one were to say that the Jets and Knights would faceoff in the conference final, someone would laugh in their face. But the person laughing might be now thinking, "Wow. I can't believe it."
Stastny finished the game with two goals and an assist, and Scheifele also had two goals. Wheeler and Kyle Connor each had two assists.
In net, Hellebuyck made 36 saves on 37 shots for the Jets, who won three of four games in Nashville after just missing out on the President's Trophy.
The Predators are now the ninth President's Trophy winner in 10 years not to win the Stanley Cup (Last to do so was the Chicago Blackhawks in 2013).
This season was the best Nashville had. Although it ended the same way the Cup Final last year ended: On their home ice.
Were you surprised to see the Nashville Predators fall in Game 7? What about the Jets amazing performance? Let us know in the comments section below.