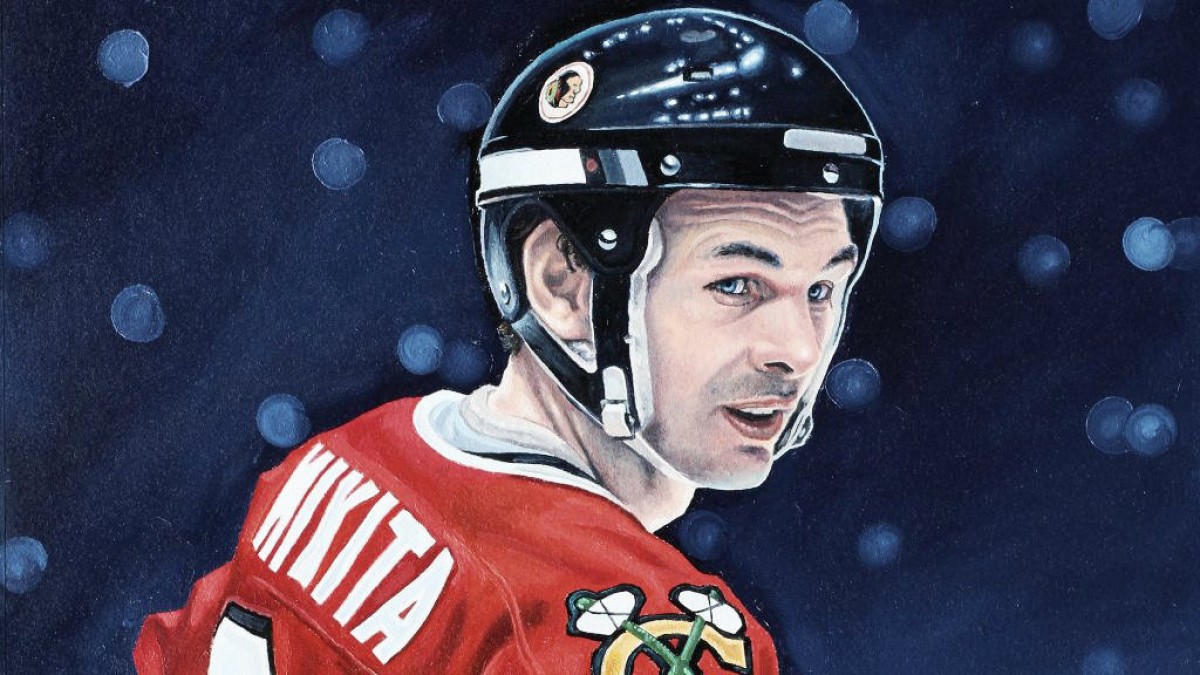 A hockey great is gone.
In a statement from Stan Mikita's family, "He was surrounded by his loving family whom he fiercely loved. Details of planned services will be released when they become available. We respectfully ask for privacy at this time."
My memories of Stan Mikita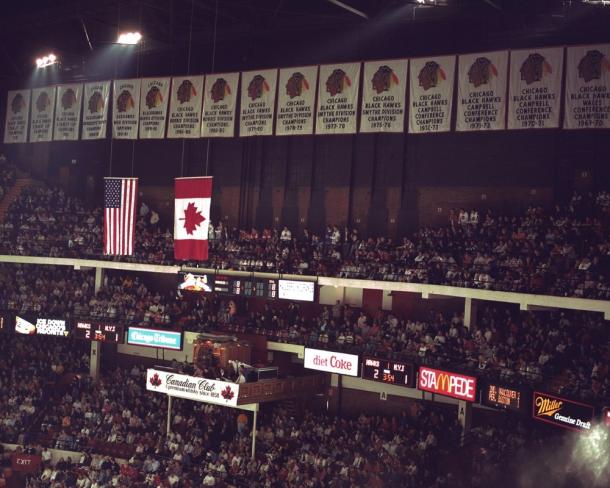 The thing that sticks in my memory of going to Chicago Blackhawks' games growing up was the old Chicago Stadium. At the time, I could only afford standing room only, and back in the day smoking indoors was not against the law.
Consequently, the entire arena would fill with cigarette smoke and made viewing the game that much more difficult... especially from the rafters.
When I was able to see the ice surface (it grew worse as the game transpired) I developed fond memories of one Stan Mikita.
He was a right-hand shooting C/RW who at 5"9", 169lbs didn't really scare any defenders away. But, what he could do is skate, and score and set up plays with the best of them.
In 1,396 NHL games, he managed 541 goals, 926 assists for a whopping 1,467 points. That's an average of 1.05 points a game. He also pitched in 150 power play goals, 84 game-winning goals, all while shooting with an amazing 12.1% accuracy.
He was not big, but he was tougher than nails. He averaged 0.91 PIM and didn't back down from anyone.
He's credited with inventing the curved stick blade when he stumbled upon the idea after his stick was caught in the boards and bent.
Players used the curved blade for better control of the puck and Mikita was an artist at it. After many players followed suit using the curved stick, it was eventually controlled to a certain allowed curvature and if challenged by the opposing team the player was penalized and had to choose a regulation stick.
He also was one of the first players to wear a helmet after being hit in the head with a shot giving him a concussion and severed ear. Late in his career, he started a hockey school for hearing-impaired children that is still going strong 45 years later and has evolved into the American Hearing Impaired Hockey Association.
He was an awarded player
During the 1966/67 season, Mikita won three major NHL awards. He won the Art Ross Trophy for the top point scorer with 97 that season. He also won the Hart Memorial Trophy for the league's most valuable player. He got the hat trick by taking home the Lady Byng Memorial Trophy for sportsmanship and gentlemanly conduct.
He actually modified his on-ice behavior considerably compared to the three previous seasons where he accumulated 146,154, and 58 PIM before reducing it to a mere 12 minutes to win the award.
The reason?
His young daughter attended a game for the first time and asked her father, "Daddy why do you have to sit by yourself so much?" It touched Mikita so much he reduced his penalty box visits, winning the Lady Byng Trophy.
He was inducted into the Hockey Hall of Fame in 1983. His No. 21 was the first number to be retired by the Hawks.
He will be remembered as one of the greats
"Stan Mikita will be always remembered as a champion, an innovator and a master of the game," Blackhawks President & CEO John McDonough said in a statement. "He embodied the Chicago Blackhawks. His excellence is illustrated by the team records he still holds today. His passion for the game was proved by the longevity of his playing career. The impact he had on the franchise is proved by fact that Blackhawks fans still wear his jersey to the United Center. On behalf of the Chicago Blackhawks organization and our fans, we express our deepest condolences to the Mikita family and all who mourn Stan's passing."
Bobby Hull/Stan Mikita statues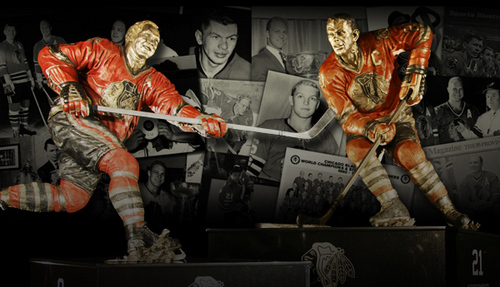 The two stars of the Blackhawks were honored with statues in October of 2011.
Two great Blackhawks were bestowed the honor of having their likenesses formed into statues for future generations to admire and remember the duo.
Personally, I became an avid hockey fan thanks to both Hull and Mikita and when I could I'd be watching every game on TV cheering on the Blackhawks and dreaming of being a hockey player myself.
Instead, now I write about hockey and players like Mikita.
He was certainly a special hockey player and will be missed.
So, let's remember him best... when he was playing and boy could he play!
Let us know in the comments section below any memories you have of Stan Mikita, and be sure to give us a follow on Twitter by searching (@VAVELNHL_ENG).