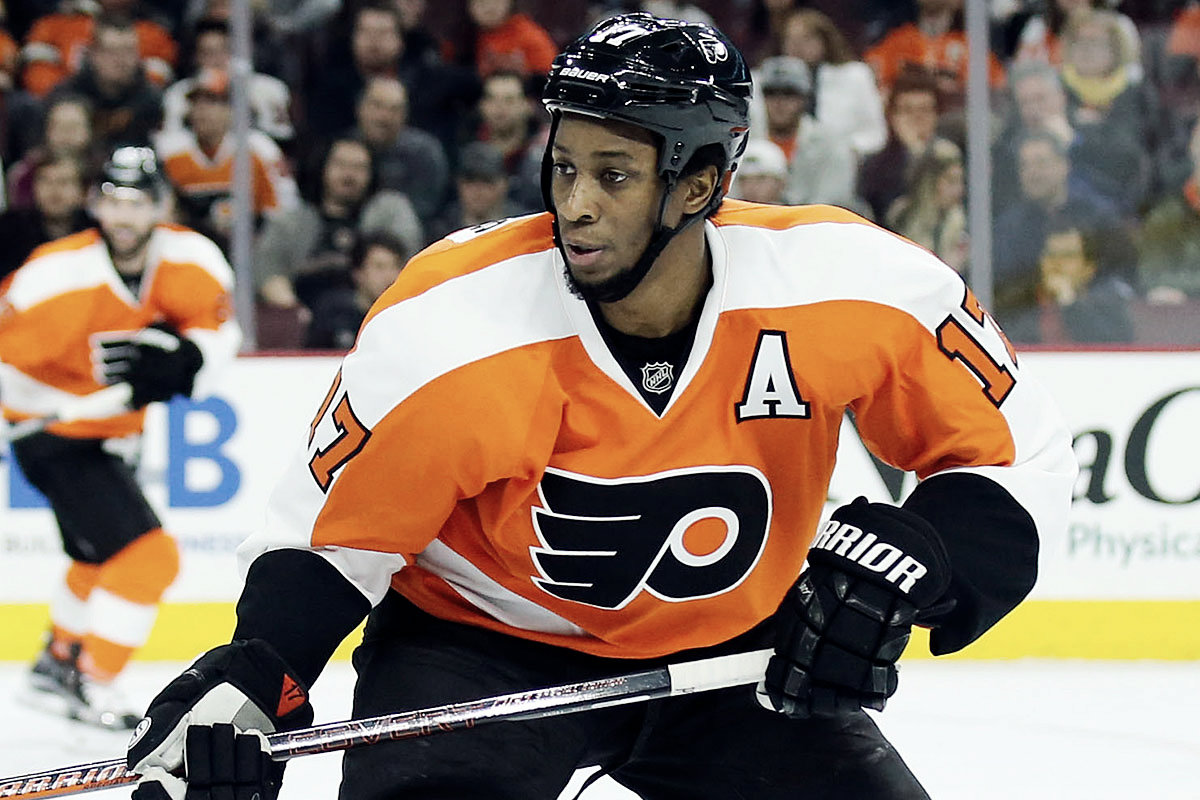 Last night, the Philadelphia Flyers concluded their 2018/19 preseason campaign with a 4-1 win over the Boston Bruins. With the victory, the Flyers finished with a 4-3-1 record, snapping a three-game losing skid.
After being outshot 14-3 in the second period, the Flyers outshot the Bruins 14-7 in the final period, scoring three unanswered goals in the final 14 minutes of regulation.
Score Sheet
Forward Ryan Donato scored a power-play goal for Boston, while goalie Tuukka Rask made 20 saves on 24 shots.
Taylor Leier, Michael Raffl (scored twice in third) and Wayne Simmonds provided the scoring punch to lead the Flyers.
Preseason Debuts
More importantly, the game marked the preseason debut of forwards Sean Couturier and Wayne Simmonds and a complete game effort from goaltender Brian Elliott.
Sean Couturier skates again
Couturier, who suffered a knee injury in a charity game on August 10th, appeared in 15:01 of ice time, had three shots on goal and won four of five face-offs.
"I'm feeling good. If I hadn't been feeling good, I probably wouldn't have played," said Couturier. "But I'm feeling good and we kind of want to get back into game shape and get the bad habits out of you from the summer and it's just good to get back out there and get a feel for where you need to be out there and get a feel for the game."
Welcome back Wayne Simmonds
Simmonds, who battled through injuries last season and underwent offseason abdominal surgery, recorded a goal and an assist in his return and was a +3.
"It's huge... There's rust that you have to overcome. I think just getting the timing down, your positioning right in the defensive zone and trying to gel with your linemates - I think that's huge," said Simmonds.
Brian Elliott plays big
Elliott played the entire 60 minutes and was named the first star of the game after stopping 26 of 27 shots. Carter Hart, who has posted a 1.87 goals-against average and .922 save percentage by stopping 59 of 64 shots in four appearances, served as the team's backup.
"A really good night for Moose," said Flyers coach Dave Hakstol. "I thought he got into it early with a good save and carried it through all the way. He looked comfortable. He was patient in the net, letting the plays come to him and solid all the way through."
Flyers prepare for Vegas Golden Knights
The Flyers are now focused on their regular season-opener on Thursday, October 4th at Las Vegas when they take on the defending Western Conference champion, Vegas Golden Knights.
Bruins set to face Washington Capitals
The Bruins finished their preseason with a 5-1-2 record. They now turn their attention to Wednesday night's opener in D.C., where they'll take on the defending Stanley Cup champion Washington Capitals in what should be a festive evening.
​What do you think of the Philadelphia Flyers' preseason? Let us know in the comment section below, and make sure to give us a follow on Twitter (@VAVELNHL_ENG) for more updates!