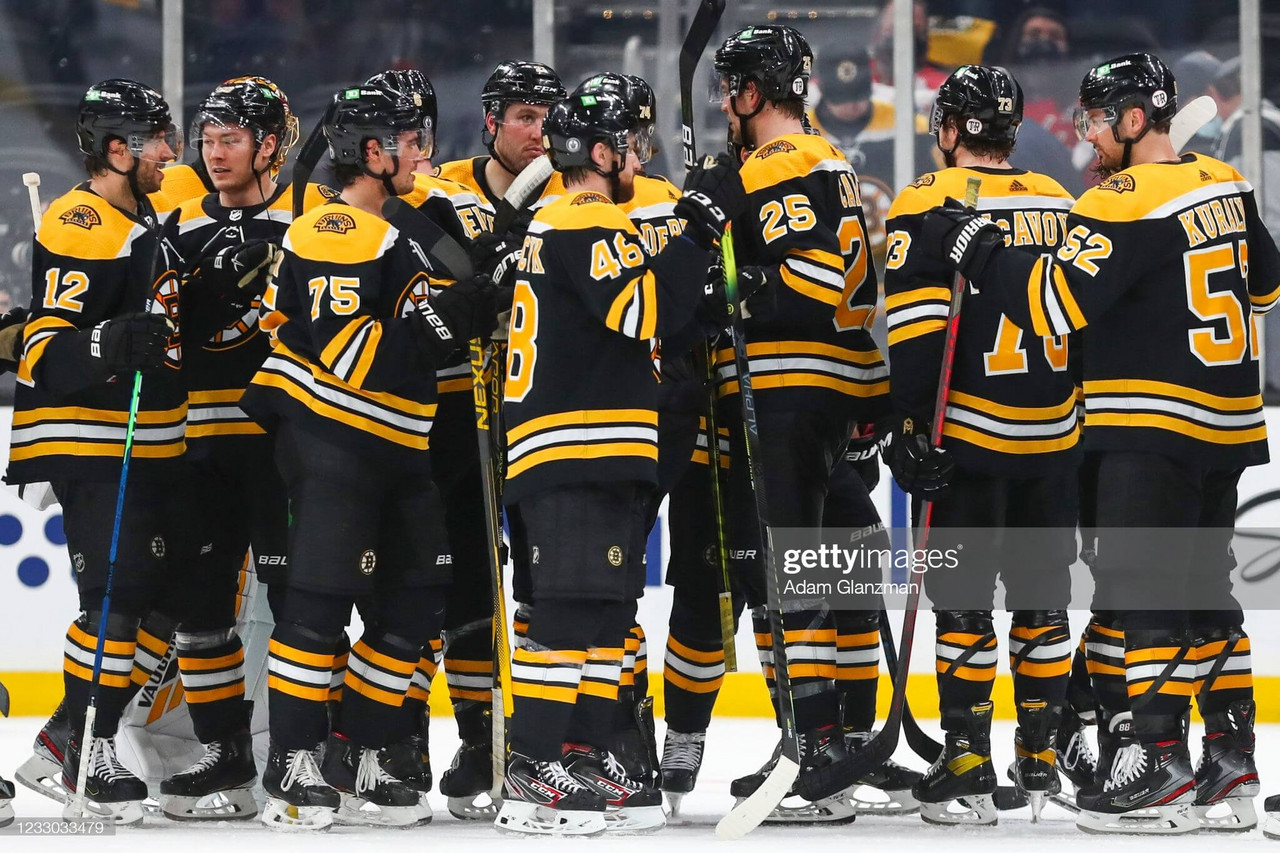 The Boston Bruins are on the verge of winning their first round East Division series in the Stanley Cup playoffs after defeating the Washington Capitals 4-1 in Game 4 at TD Garden.
Charlie McAvoy had three points and the Bruins scored three power-play goals as they head to Washington with a chance to close out the series on Sunday.
Story of the game
Twice in the first five minutes, Boston killed off power plays, including having too many men on the ice 49 seconds into the game. Curtis Lazar blocked a shot by Alexander Ovechkin and Brad Marchand had a shorthanded chance that was saved by Ilya Samsonov.
Boston outshot Washington 11-4 in the first period with the game remaining scoreless. The second brought five power plays combined, but Tom Wilson hit the crossbar. Dmitry Orlov was then called for a double minor after a high hit on Kevan Miller.
Despite Coyle being assessed a double minor during the ensuing scrum, the Bruins took the lead as Marchand redirected a David Pastrnak shot past Samsonov for a 1-0 lead. Following that, Brandon Carlo got an important block in on Ovechkin.
With Boston now outshooting Washington 23-13 through two periods, they doubled their lead in the third period on the power play as McAvoy found Pastrnak in the right circle and he beat Samsonov with a wrist shot.
Moments later, Jake DeBrusk saw his shot miss the net, but it deflected off of him right to Coyle, who had a simple tap-in to make it 3-0. Washington would finally get on the board on their own power play as Ovechkin's blast from the left circle deflected off Carlo and past Tuukka Rask.
Although the Capitals continued to press, it was the hosts who would close out the scoring when McAvoy found Matt Grzelcyk inside the right circle and he fired a one-timer past Samsonov's glove.
Boston postgame comments
Head coach Bruce Cassidy spoke of his team's desire in Game 4, which clearly showed on the ice.
"We wanted it", he said. "It showed out there. We talked about getting better all the time as we go along...I think we've progressively built our game here at home. The will to win, I think, is there. I know it's there.
"All facets solid. Five-on-five, we didn't give up much."
The Bruins also did it for Miller, who was taken to the hospital after the hit by Orlov.
"We wanted to make them pay the right way", Grzelcyk said. "Millsy's a huge part of our team. We wanted to do that for him and make sure we're doing it the right way. We're beating them on the scoreboard."
Pastrnak added "that was our focus in the third, to get it done for him. Especially for a guy like Millsy that steps up for every single guy, we felt like we had to get it done for him."