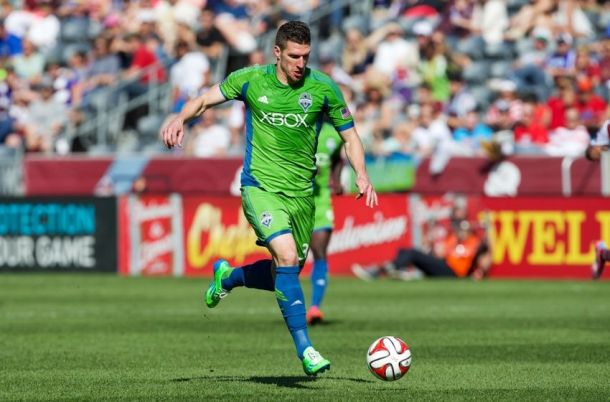 Kenny Cooper may make his Montreal debut next week when the club travel to Mexico to play Club America in the CONCACAF Champions League final
Thirty year old Cooper was acquired from MLS waivers after being released by the Seattle Sounders on Sunday and took part in his first Impact training session on Tuesday.
Prior to the training session, Impact boss Frank Klopas was quoted as saying "It's his first session today, so we just have to see where he is in terms of fitness — that's the only thing," Klopas said. "I think with his quality and experience within the league, we know what we're getting."
"My mentality is just to come in and do my best and work hard for the team and try to be a danger for the other teams," Cooper said. "I've been in this league a long time. My career has been a journey that's taken me to a lot of places and that's given me a lot of experiences, so I hope to be an encouragement to other players and being a positive presence here."
Cooper, a Manchester United academy graduate, has made over two hundred MLS appearances with four different clubs scoring seventy-five goals in the process. Alongside this he has made the MLS All Star team once.