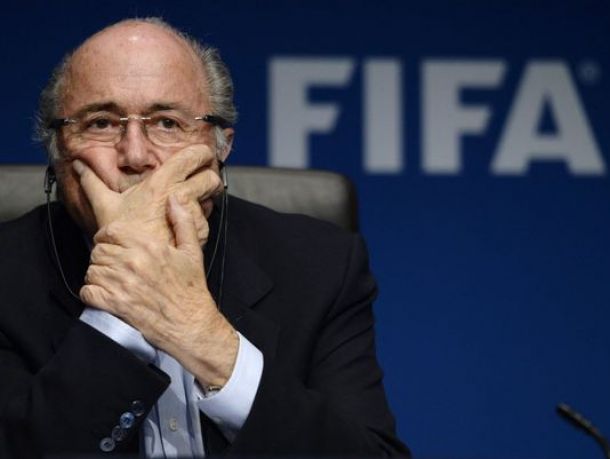 There was a time when seeing the headline "FIFA President Sepp Blatter To Resign" would have been as likely as seeing "Aliens Invade USA". However, on Tuesday, pigs flew as Blatter announced his impending resignation.
The President of world soccer's governing body has been under ever increasing pressure over the last week. Last Wednesday, two days before Blatter was reelected, the US Department of Justice unsealed indictments against 14 current and former FIFA executives and sports marketing personnel.
However, he won reelection against Prince Ali of Jordan on Friday. After the first round of votes, with Blatter having garnered 133 votes to Ali's 73, the challenger conceded defeat. This prompted Blatter to remark that he is the "President of Everybody."
Soon, he will be the President of No One.
An emergency press conference was called at FIFA's Zurich headquarters on Tuesday evening, and when Blatter took the podium he announced that he will convene a "special, extraordinary Congress" at which point his successor will be chosen. He went on to state that "My mandate does not appear to be supported... I am very much linked to Fifa and its interests. Those interests are dear to me and this is why I am taking this decision. What counts most to me is the institute of Fifa and football around the world."
The world will now watch and wait to see who is elected as the next President of FIFA at the "extraordinary Congress". Initial reports indicate that will not be held for at least four months, but Blatter has confirmed that it will be held before the next scheduled FIFA Congress, which is in Mexico next May. Blatter will remain acting President until is successor is elected.