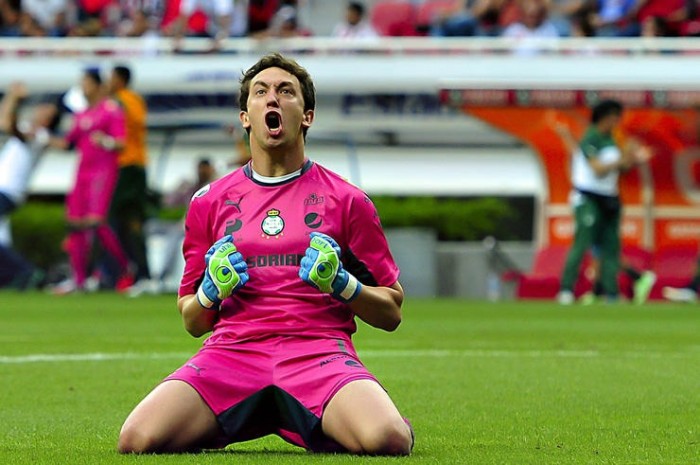 One of the best ran clubs in Mexico over the last decade, Santos Laguna now hopes to add regional success in the CONCACAF Champions League. A team that has never been one of Mexico's most popular clubs, Santos is beloved by their devoted fans of North Mexico.
The club isn't afraid to do things differently and step outside the box of how things are done in Mexico. In January of 2013, they brought in Portuguese coach Pedro Caixinha, a man who's never coached in Mexico, a coach who's never coached on this side of the Atlantic. Under his watch, he led Santos to the 2015 Apertura title. After he left, Santos continued their out of the box thinking by bringing in 35-year-old Luis Zubeldia from Argentina as head coach. A young, bright coach who enjoys an attacking minded game, but also shows his maturity with a defensive philosophy.
The team has one of the best keepers in the league with Argentina international Agustin Marchesin between the pipes while the back line has two Mexican internationals in Nester Araujo and Andres Aldrete. Newly signed Mexican-American from the Portland Timbers, Jorge Villafana has also incorporated himself very nicely to the team since moving to the club in January. Santos is led by captain Carlos Izquierdoz who dominates, controls, and organizes his team from the back line.
Different style of attack
The Santos attack is unique from most Mexican sides as they go with two big attacking forwards in Mexican Javier Orozco, who has represented Mexico a number of times, as well as Cape Verde international Djaniny. Leading their style of attack to be more direct than most teams are used to south of the border.
Jesus Molina, Nestro Calderon, and Andres Renteria are the men in the middle that try to link the attack and create chances for the two big guys up top. Molina is also the man who tries to break up the opposing team's attack in the midfield. While at times the team isn't spectacular to watch, when they're on they're very effective.
While Santos don't have the big names of Tigres or Club America, they will be a tough out for anyone in the CONCACAF Champions League and will be gritty team that will give the high profile LA Galaxy all they can handle.