 The Los Angeles Galaxy announced that Gyaszi Zardes has signed a cintract extension. The club completed the deal using targeted allocation money and per league policy, the terms were not disclosed. Zardes first joined the club back in 2013 when he signed on as a Homegrown Player.
Zardes growing in stature
His debut came in his rookie season against Real Salt Lake. He came on as a second half substitute and played a little under 40 minutes. And it did not take long for Zardes to find the back of the net. Two matches later, he found the back of the net on the road against the Vancouver Whitecaps. That goal, which came in the 86th minute, was a glimpse into the future.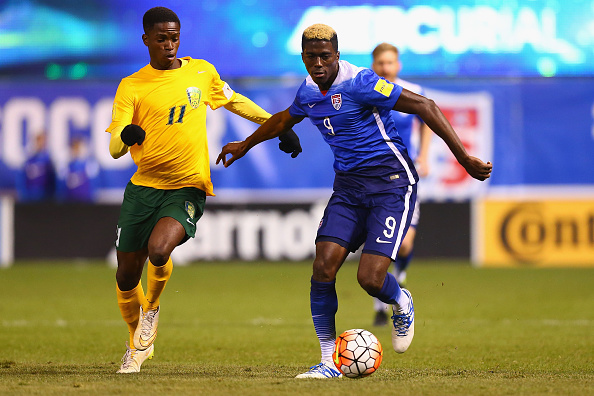 The Galaxy forward has risen fast up the ranks in the sport. It only took a year for him to get noticed by Jurgen Klinsmann and appeared in a friendly against Panama. He got thrown onto the right side of the midfield and played the full 90 minutes. Being in the national team before the start of his second MLS season gave him bounds of confidence. In his sophomore year, he scored an astounding 17 goals and was a key figure in the Galaxy squad.
What does the future hold?
It is also easy to forget how young Zardes is. He is only 24 years old and as an American soccer player, the best is still to come. There were rumors earlier last year stating that Zardes could have been on the move to Belgium. Does his contract extension put the rumors to rest? Or are the Galaxy using this to get a higher fee for his signature this summer? Either way, he will need to get his scoring touch back if his club are to make noise come playoffs.