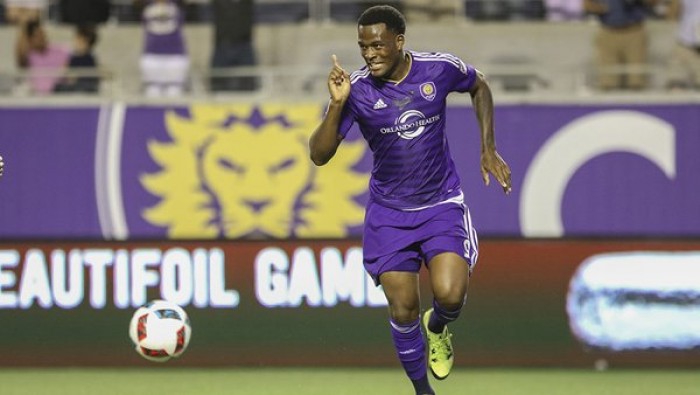 Despite being up a man, Orlando City SC drew 1-1 with the Chicago Fire at the Citrus Bowl. Cyle Larin scored first in the fourth minute before David Accam equalized ten minutes later.
Larin makes instant impact
Cyle Larin has all the makings of becoming a super star in this league. He brings his speed into each play which opens up space for him to run through unchallenged. Larin though, is not a one-trick pony as his technical ability is on par with the pace he brings. And at 20 years of age, Larin can still get better as a professional as he matures - which is a scary thought.
The Orlando City forward showed off his quality in the fourth minute of play when hosts broke the tie. Larin received the ball from Kevin Molino near the top of the eighteen yard box. Jonathan Campbell came over to try and close him down. But Larin took one touch to control the ball which fooled Campbell. As a result, space opened up and Larin fired one past Matt Sampson.
Fire equalize
Fire fight back with a counter up the pitch to level the occasion ten minutes later. The play got started when John Goossens booted a ball up the field. David Accam was able to get on the end of the clearing using speed of his own. When he did get on the end of the clearance, he took a couple of touches before beating Bendik with a low shot.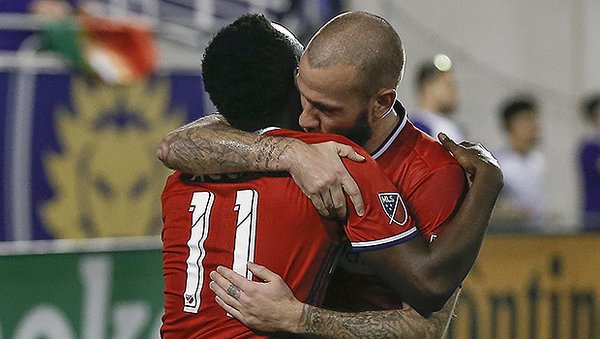 Off of a corner 12 minutes later, Accam came close to scoring his second goal. A cross off of a free kick made its way to the far post. The Ghanaian international met the ball with his head but it hit the post.
Chicago went down to 10 men half an hour into the game. Brek Shea had poked the ball into space when Michael Harrington went into the challenge late. Harrington stuck his boot up and caught Shea with the studs showing.
In the second half, Orlando started to put pressure on the Chicago defense as they tried to find a second goal. Adrian Winter had the first attempt, ten minutes into the last stanza. He unleashed a shot from outside of the area that Sampson saved well.
The 20-year-old Cyle Larin almost scored his second of the night with 12 minutes to go. He got just a little bit of space inside the 18 yard box before watching his effort hit the post.
Comping Up
Both sides will continue to search for their first win next weekend. Orlando City will go on the road next Friday when they travel up to Yankee Stadium to take on New York City FC at 7:00 PM EST. Meanwhile, the Chicago Fire return home and welcome in the Columbus Crew. Their match at Toyota Park kicks off at 5:00 PM EST on Saturday.