The Portland Timbers will be looking to rebound on Saturday against Real Salt Lake at Providence Park in Portland, Oregon.
How Have Each Team Begun 2016?
The Timbers are walking back into their home after suffering a narrow 2-1 defeat against the San Jose Earthquakes in week two at Avaya Stadium. This result has placed the defending MLS Cup Champions in sixth place with three points from two matches. Meanwhile, RSL are coming in off a 2-1 victory against the Seattle Sounders F.C. at Rio Tinto Stadium. The Royals have yet to lose a match this season, and currently sit in fourth place of the Western Conference with four points from their first two matches.
RSL will be looking to extend their unbeaten streak on Saturday on the road, but have to travel to the loud and daunting Providence Park. It does not help RSL's case that Javier Morales and Jamison Olave are both coming back from quad and rib injuries respectively. These two players are cornerstones for RSL, and if they are not a hundred percent then the task for the Royals of winning in Portland becomes nearly impossible. The good news for them is that both Morales and Olave participated in full training on Wednesday, March 16th.
The Timbers themselves have a key injury as captain Liam Ridgewell has been ruled out of this match due to a hamstring injury. Although Nat Borchers, Alvas Powell, Jermaine Taylor, Chris Klute and Zarek Valentin are all available for this clash, they still will not completely fill the void of Ridgewell. Real will need to take advantage of his absence.
RSL'S ROAD TO VICTORY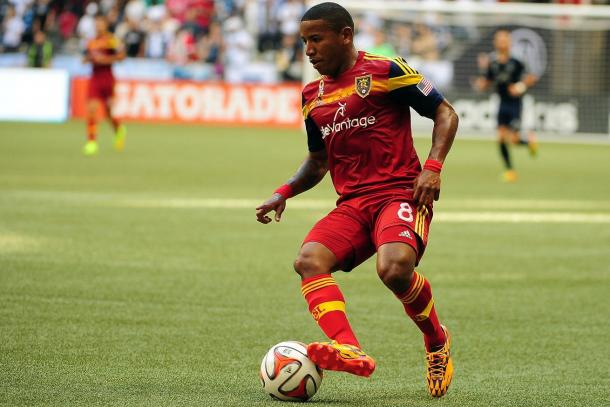 Morales and Olave might not be ready to start or be able to kick it into fourth gear. However, there are still players that can deliver a result for RSL. Attackers like Joao Plata, Yura Movsisyan and Juan Manuel Martínez have enough creativity, pace and pure scoring knack to shock the Timbers. Kyle Beckerman and Stephen Sunday will need to hold down the midfield and be the first line of defense.
However, the key element for the Royals to win this match is simply to take out the crowd. The Timbers Army is a factor in any match that takes place at Providence Park, but nothing silences a crowd better than scoring a goal and taking the lead. Playing a solid, physical defense might frustrate them but it will not quiet down the Timbers Army. Therefore, it is crucial that Real takes care of business and converts any chances they are able to create.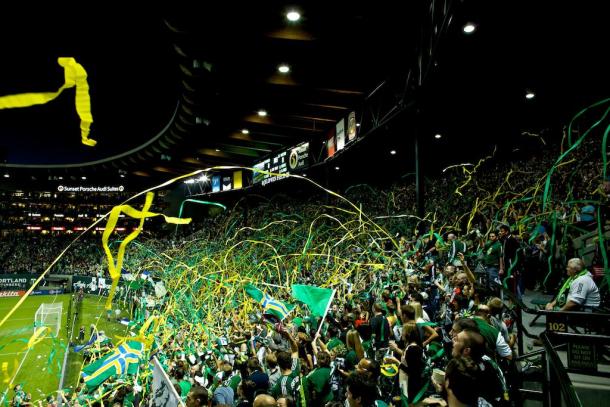 Timbers Will Look To Run Over Salt Lake
Portland simply has to run at the Royals and force them to chase up and down the field. If Morales and Olave start, make them run and overwhelm them. The slower the tempo of the game is the better for the visitors. That means Darlington Nagbe, Diego Valeri, Lucas Melano, Diego Chará and the speedy Dairon Asprilla need to seize control of the game and keep on pushing the pace.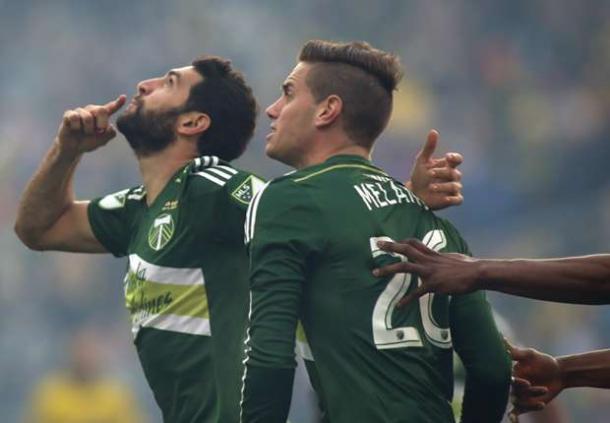 The Timbers' midfield movement will open up the defense and generate chances for their strikers. Nigerian forward Fanendo Adi is always the target man upfront and can bring down RSL's back line in a second. However, Timbers head coach Caleb Porter has just received a big addition to the roster in Jamaican international striker Darren Mattocks. It is not clear whether he will start or not, but his presence will bring more pace to Portland's attack and make an impact in the match.
Prediction: Portland 2-1 Real Salt Lake