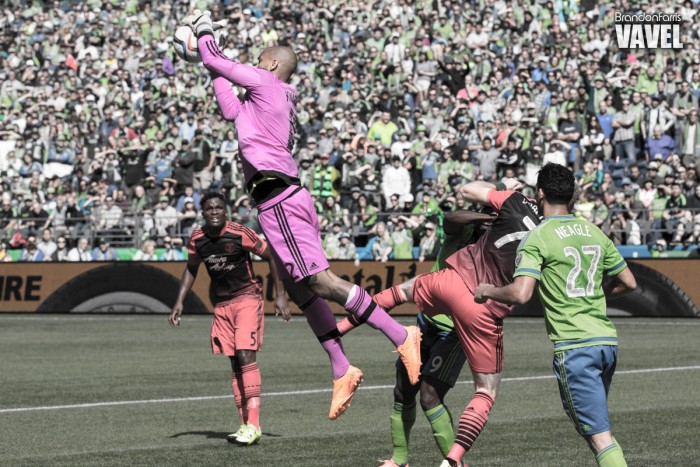 Portland Timbers head coach Caleb Porter announced on Wednesday that goalkeeper Adam Kwarasey will be out at least a month due to a finger injury on his right hand he suffered in Portland's 3-1 victory over the San Jose Earthquakes this past Saturday.
Kwarasey injured early in second half
Kwarasey was injured in the 50th minute and had to be replaced by backup goalkeeper Jake Gleeson. Kwarasey tore a ligament in his finger after getting it caught in the turf at Providence Park while picking up the ball after a shot from San Jose. Porter also stated that Kwarasey will not need surgery, but he must wear a splint on his injured finger.
Jake Gleeson becomes the starter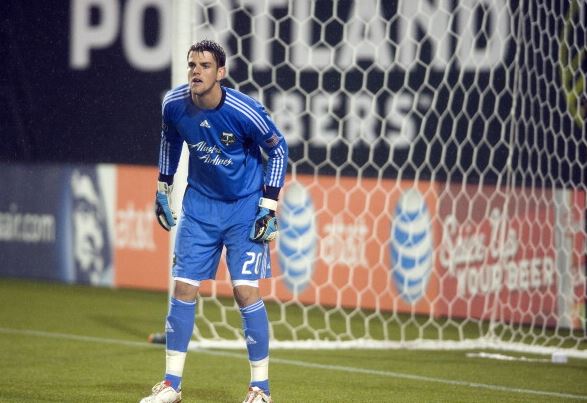 Gleeson, 25, has been with the Timbers since they joined MLS in 2011. When he entered the game in the 50th minute, it was the first regular season game he has played in MLS since 2011. However, he did start the first game of the Western Conference Semifinals against the Vancouver Whitecaps when Kwarasey missed the match due to an illness.
Porter is confident having Gleeson in goal, "You never like injuries, but we feel like we have a really capable goalkeeper in Jake Gleeson. Obviously, he played in the playoffs last year in a pressure game versus Vancouver and came into this game (against San Jose) and we didn't miss a beat."
In his career, Gleeson has played in a total of five MLS games (three starts). He has allowed seven goals in those five games, including one this past Saturday.
Injuries racking up for defending MLS Cup Champions
Kwarasey is just another member of the team to find his name on the injury report for Portland. Darlington Nagbe (ankle) and Dairon Asprilla (foot) should both be available for the Timbers next game against the New England Revolution Wednesday, April 27th. Liam Ridgewell (hamstring), Ben Zemanski (groin) and Darren Mattocks (concussion) could also all be back for that game against New England or four days later at home against Toronto FC.
Quote courtesy of Jaime Goldberg, Oregonlive.com