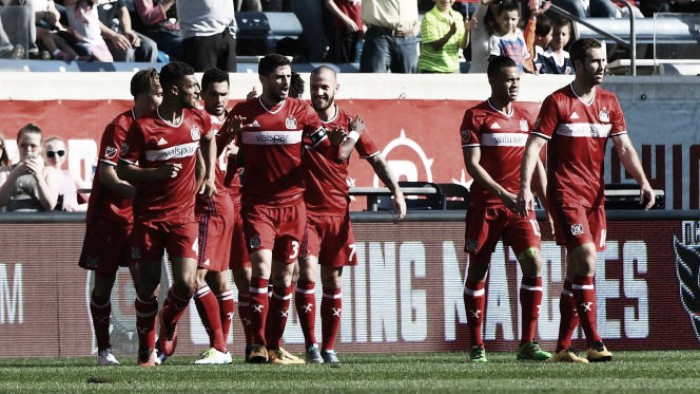 Two weeks ago the Chicago Fire had a solid first half against the Montreal Impact, the top team in the Eastern Conference. It wasn't the greatest performance, but Chicago was up 1-0 on the best team in the conference and looked like they were about to get three crucial points at home.
But in a matter of ten minutes, the momentum swung the opposite way against the home side. Didier Drogba was subbed on at halftime and made his mark early as he scored on a cheeky no-look back heel flick. Then Ignacio Piatti broke the Fire's hearts when he curled a stunner from just inside the box in stoppage time to give Montreal the 2-1 win. The loss put Chicago at the bottom of the Eastern Conference table, but the Fire have played two less games than most teams and have a chance to move up the standings.
Chicago can't switch off defensively
Overall it was a good game from Chicago, who put pressure on the Impact and made them work but they switched off on defense for those two moments and it costed them. Although they probably couldn't have stopped Piatti's curler, Drogba's goal could have been stopped. But now that's in the past and now after a bye week, the Fire will look to take three points from D.C. United, who are in the middle of the table with nine points, good for 5th place.
United were recently on a slide and remain stagnant in the table. This happened up until their 4-0 win against the Vancouver Whitecaps on April 9th and as of right now they have won two of their last 3 games. They most recently dispatched the New England Revolution 3-0 after drawing 0-0 with the Revolution in their last meeting.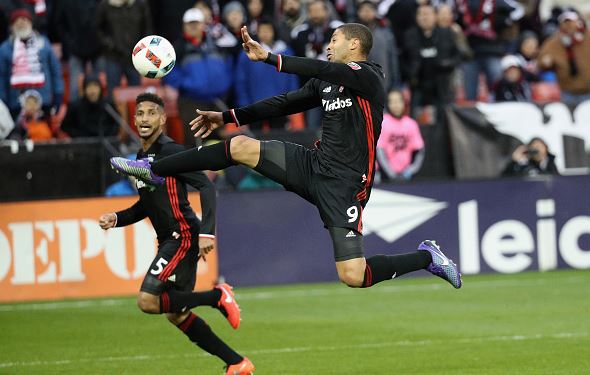 This will be a reunion game for United players Chris Nyarko and Chris Rolfe. Both attacking players were good for Chicago, but were moved after tough seasons. Especially Nyarko who suffered a lot of injuries while at Chicago and got less playing time as a result. Rolfe was a good threat across goal and moving him was a controversial decision. But like the Harry Shipp move, the Fire decided that rebuilding started by moving the best player to start a new culture and there is nothing wrong with that.
With that being said, Chicago can't switch off defensively. Chicago had a solid start to season defensively after their opening game and went three straight games without giving up a goal. But they gave up two goals against Montreal and suddenly the questions about the defense are back. Matt Lampson and his backline have to make sure that they are up to par against D.C. United.
Fire still without David Accam
Chicago will still be without winger David Accam as he recovers from a leg injury. Initially thought to be slotted to returned against the Philadelphia Union a few games ago, Accam's recovery hasn't gone to plan. Kennedy Igboananike has done a great job in stepping up for Accam and scored a stunner against the Impact, scoring the same goal Piatti did but in the first half. Chicago has missed his speed and offense and will continue to do so as long as he is out.