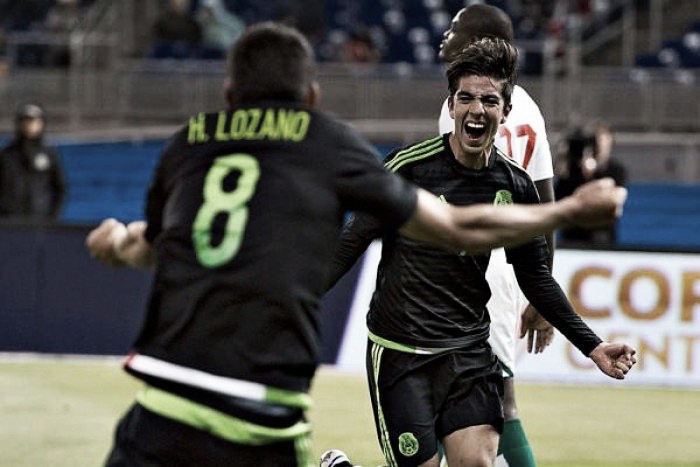 As Mexico gears up for a busy summer with the Copa America Centerario and the Rio Olympic Games one thing is clear: they want to make a good impression at both. Head coach Juan Carlos Osorio has already said much, as the goal for both have been set--Mexico wants a top three finish at both tournaments.
While aiming to do well for both is a good goal for the federation and says all the right things, the first and number one priority should be do as well as Mexico can in the Copa America. Mainly because it's a senior tournament and it will be a great measuring stick for El Tri to see how they stack up against the best in the Americas in this special one-off tournament. All indications point to every country bringing their best teams besides maybe Brazil, who look to try and win gold in home soil. Even so, Brazil has enough talent to take a great team even if they have one eye on Rio.
Young quality
Because of this, Mexico needs to bring what Osorio believes is his best 23 players, regardless of age. Which means that if the likes of Jesus Corona, Hirving Lozano, and Rodolfo Pizarro are of the quality and level to be on the senior team they should be playing in the States. Only after the Copa America should the conversation of them pulling double duty and participate in the Olympics take place. Because they all fall under the U-23 age limit there is no requirement of permission from their club teams to participate.
While Mexico making a real run at trying to defend their Gold in Brazil should be a priority, it's a youth tournament and having these players measure themselves against the best teams in South America in the Copa America is a better indication of the quality they can possess going forward. While their roles might not be as great in the Copa America, and Osorio has a tendency to rotate players, they've each showed they have more than enough quality to make an impact for El Tri.
Will Porto have a say?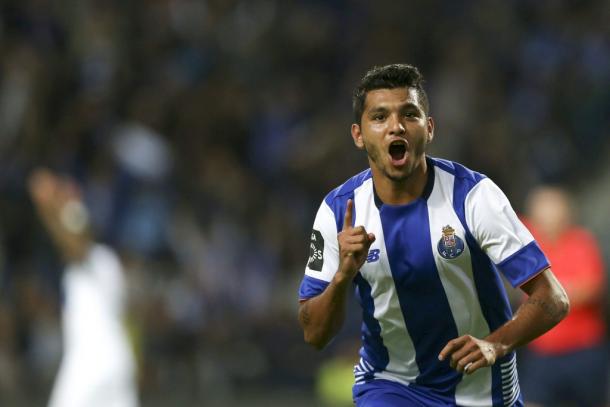 If any player who can play for both teams get called up there isn't much indication that their Liga MX teams would really make an effort to try and stop them. The real question is Jesus Corona, who plays a big role with Portuguese club Porto. While Porto can't really stop Corona from playing in the Olympics, you can't picture them wanting their young star playing in two summer tournaments. As Porto does do a great job of buying players, developing them, and later selling them at a higher price, and playing in two tournaments allows Corona more exposure, after only a year with the team it doesn't seem that Porto would be ready to cash in on him as in investment unless a really great offer knocks on their door. So having him miss preseason and the beginning of the season wouldn't be ideal for them.
Luckily over the next coming weeks Osorio will release his roster and we will see if these players are allowed to have a chance at the Copa America title. While a gold in Brazil is great, at the moment it can wait.