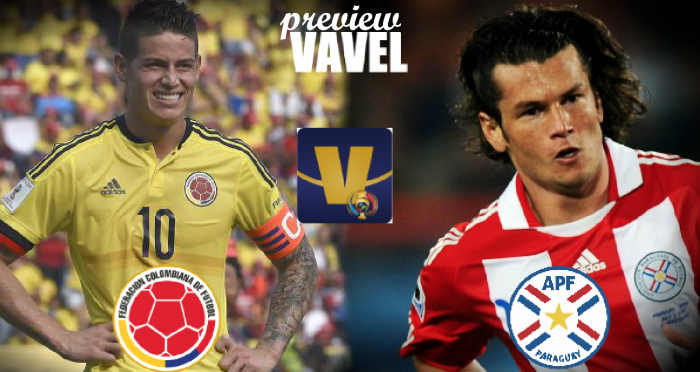 Colombia and Paraguay will both be fighting to pick up three points on Tuesday at the Rose Bowl in Pasadena, California.
Where they stand
Both nations are entering their second match of the Copa America Centenario. Colombia is currently in first place in group A with three points and has a positive two-goal differential. Paraguay is tied for second with Costa Rica with a point apiece.
Los Cafeteros are aware that a victory against their South American counterpart will secure their spot in the quarterfinals. If they fail to win or just pick up a point, then the Colombians will need to take care of business in their group stage finale against Los Ticos on June 11th at NRG Stadium in Houston, Texas.
As for Los Guaraníes, the importance of picking up three points in this match is crucial. If Paraguay leaves Pasadena with only a point or less in the bag, than their road of getting out of the group stages becomes complicated. First, they will have to defeat the United States on June 11th at Lincoln Financial Field in Philadelphia, Pennsylvania to control their destiny of advancing to the knockout stage.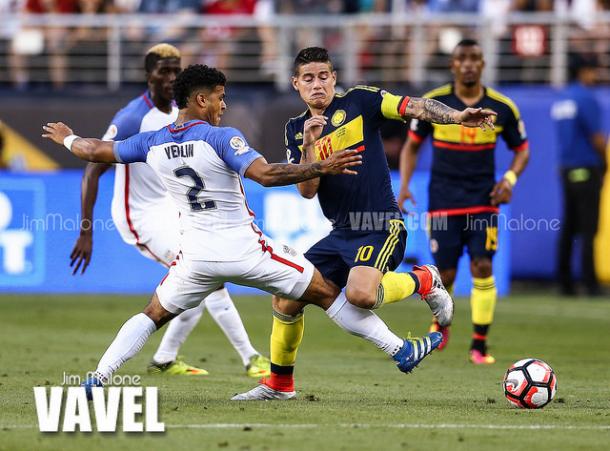 They will also hope for two outcomes from the Paraguay and the United States matchup that will take place on Tuesday as well, but at Soldier Field in Chicago Illinois. The best result for La Albirroja is for the US and Costa Rica game to end in a draw. If that happens then Costa Rica will have two points and the Yanks will have one.
The next best result will be for the United States to beat Costa Rica. The United States with that victory will have three points and will have everything to play for in the next match. The Paraguayans task to advancing will be simple, especially if they pick up a point against Colombia. All La Albirroja will have to do is draw or beat the Americans and they will be qualifying to the next round.
However, before Paraguay's head coach Ramón Díaz worries that far off into the future, he knows a win will place them in first.
Paraguay and Colombia is one of the evenest series in CONMEBOL
These two sides have played 42 games in a span of 69 years and counting. When these two sides face each other there is usually a winner, only six matches have ended in draws. La Tricolor has the slight advantage in the series by winning 19 matches. Los Guaraníes have earned 17 victories throughout the years as well.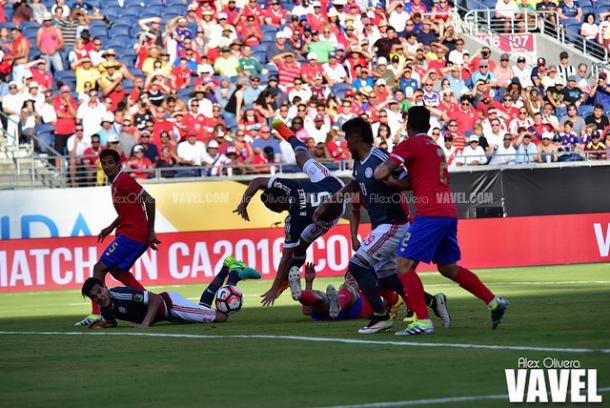 However, it has been eight years since Paraguay has defeated Colombia. La Albirroja traveled to Colombia and defeated Los Cafeteros 1-0 with an early goal from Salvador Cabanas. Since that match, La Tricolor has gone on to win the next three games, by outscoring them six to one. The most recent game between these two sides was a 2013 CONMEBOL World Cup Qualifier in Paraguay on October 15th, 2013. Former Cafetero defender Mario Yepes completed a brace that day to guide Colombia to a 2-1 victory.
How Paraguay beats Colombia
First off they have to shut down the midfield of Colombia. They cannot allow for them to build up any rhythm. Holding on to the ball and not committing careless turnovers will help frustrate the 2014 World Cup quarterfinalists. Plus, playing play physical with them will help slow down the offense. If they fail to do that then the juggernaut attack of Los Cafeteros will eventually overwhelm them.
Paraguay also has to do better with their chances in this match. Against Costa Rica in the opener on Saturday at Camping World Stadium in Orlando, Florida, they only finished with one shot on target out of a possible eight. In result, that game ended in a scoreless draw.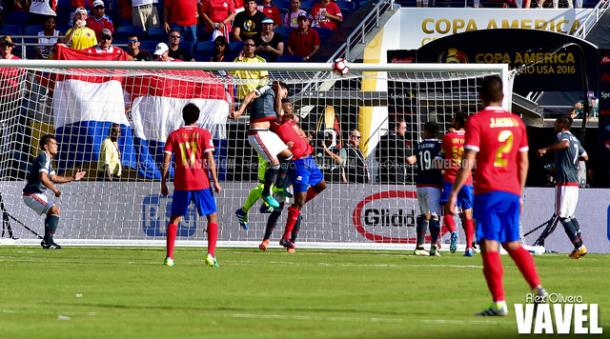 Against Los Cafeteros, if they do not shoot at a higher percentage than the Colombians will have no reason to stay back. They will just keep on pressing until a gap is found and then jump ahead in the score.
However, there is some good news for Paraguay. Colombia will be without their star player James Rodriguez on Tuesday. He has not recovered from the shoulder injury he suffered against the US on Friday in the Copa America opener at Levi's Stadium in Santa Clara, California.
How Colombia secures their place in the next round
They need to strangle Paraguay's attack by holding on to the ball and moving it around the pitch. La Albirroja will waste their energy chasing after the ball, making their counters less explosive.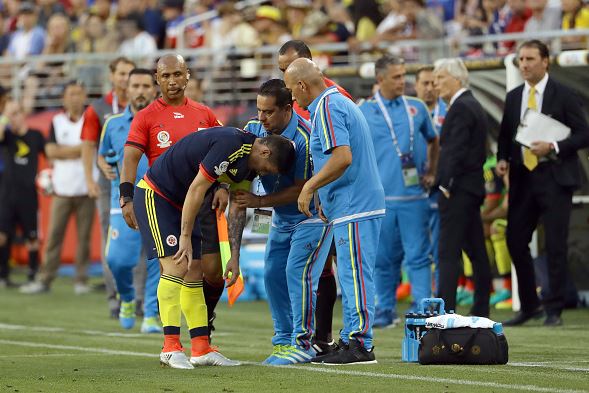 However, their main goal is to score early in the match and force Paraguay to come out of their shell. The longer the game stays scoreless the better for Los Guaraníes; they can just park the bus and choose when to attack. That will completely change if La Tricolor scores first.
Prediction: Colombia 2, Paraguay 1